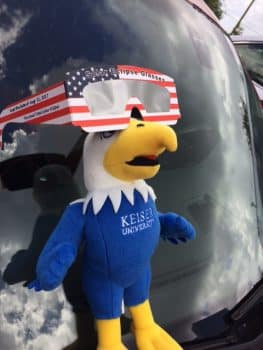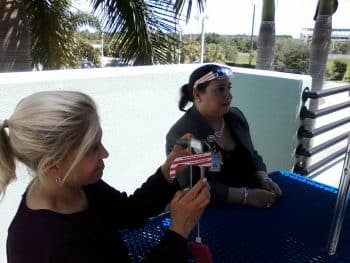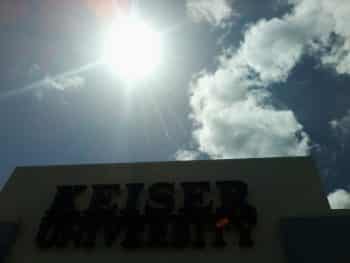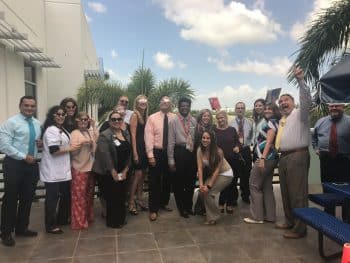 Pembroke Pines faculty, staff, and students gathered to view the eclipse.
= = = = = =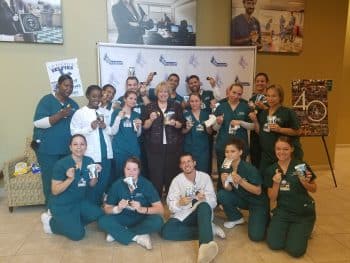 Tampa's Radiologic Technology students are solar eclipse ready! Professor Corrie Boyer and her class are holding chocolate Oreos over lemon Oreos for a tasty rendition of the eclipse to kick the excitement off. Keeping up with the theme, students' drink of choice – Capri Suns. Although Florida will only get a partial eclipse, the campus is taking full advantage of themed snacks.
= = = = = =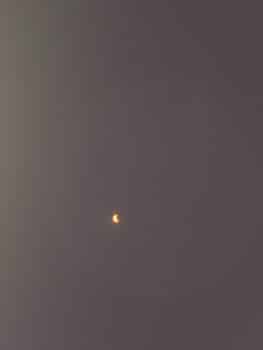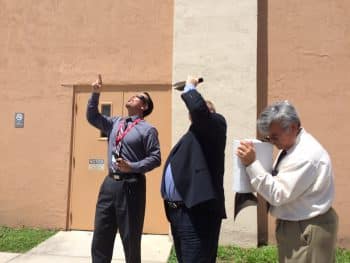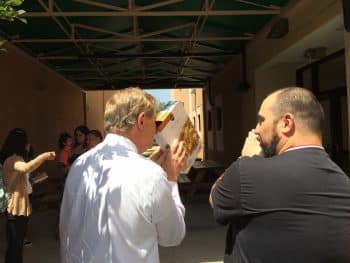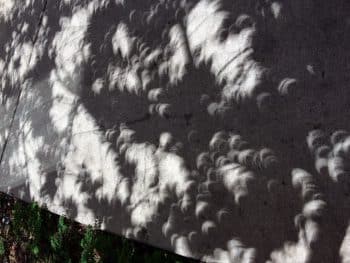 The Orlando campus used eclipse glasses, exposed x-ray, and viewing boxes to watch the eclipse. The shadows through the trees were of crescent moons, just like the eclipse.
= = = = = =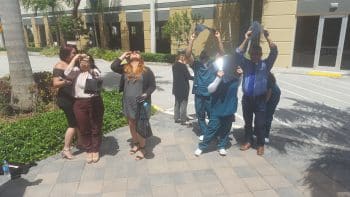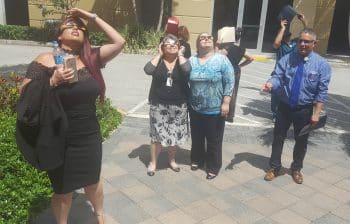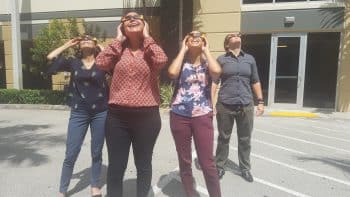 The Miami campus headed outside to witness the eclipse.
= = = = = = =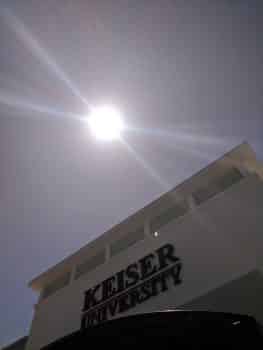 Melbourne shared a neat shot taken of the eclipse directly over the campus.
= = = = = = =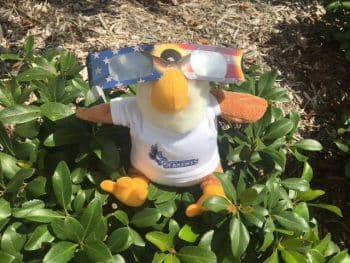 Port St. Lucie made sure Skylar had on the appropriate eye-wear to witness the eclipse.