Recently, the board of the Women's Chamber held a scholarship luncheon, "Linking Women to Learning".  Mrs. Belinda Keiser made opening remarks to the attendees where she discussed the importance of believing in yourself, never letting go of your dreams, embracing change, and overcoming adversity. She also stressed the importance of protecting and trusting your inner voice and to surround yourself with positive, like-minded people who support your path.  Two of the scholarship winners are earning degrees at Keiser University, Melissa Napolitano for Entrepreneurship and Jennifer Brugger for Master's in Psychology.  To learn more about the KeiserU scholarship winners their bios are below. 
Melissa Napolitano
Hometown: Bastrop, Texas
Major: Entrepreneurship  /  GPA: 3.7
Anticipated Completion Date: December 2016 
Melissa Napolitano is from a small city outside of Austin, Texas, and is currently enrolled in an accelerated program where she is working on completing her bachelor's degree in Entrepreneurship. Due to the restructuring of Northwood University, she enhanced her academic program further by working to obtain a four year degree in just two years. While working toward this effort, she balanced 19 credit hours per semester, two part-time jobs, participation on the university's Cross Country team, and an internship with the Women's Chamber of Commerce, all while maintaining status on the Dean's List and maintaining an overall 3.7 GPA. Also an active member of Keiser University's Entrepreneurship Society, a participant in its 2016 Annual Pitch Competition, the Treasurer for its International Club, and a Student Ambassador, Melissa was recently invited to participate in the Disney College Program in Orlando, Florida. Therefore, she will complete her fall semester online. Melissa eventually hopes to start her own business in either Florida or Texas.
Jennifer Brugger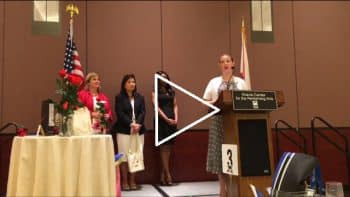 Major: Psychology; continuing with Master's in Psychology
Jennifer Brugger is a 35 year old mother of two, a wife and a full-time undergraduate student of psychology.  After graduating with her bachelor's degree, she will be continuing on with Keiser University to earn her Master's degree.  Her goal is to work at the Veteran's Administration as they are overcrowded and underfunded.  Men and women face life and death situations both foreign and domestics with soldiers coming back from high stress situations and are unable to successfully integrate back in to their home lives or even adjusting to civilian life.  As the mother of two children under the age of 10, should either of them choose to join our military forces when they are able, she wants to know they will be taken care of in every sense of the word when they return from the front lines.  It is not easy being a mom, a full-time student, a part-time worker, a wife and homeschooling one of our children.  However, she knows that when she enters the workforce, she can make a difference by bridging the gap and bringing in more psychologists to the Veteran's Administration.