Keiser Writes
Mission Statement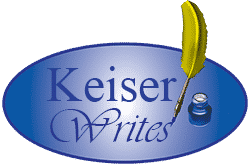 The mission of the Writing Studio at Keiser University is to enhance student learning by providing resource to students, faculty, staff, and alumni for developing academic and professional communication skills.
This student-friendly, hands-on atmosphere provides Keiser University community members the opportunity to discuss individual writing concerns.
The Writing Studio is dedicated to assisting writers at every stage of the writing process. By engaging writers in discussions about their works-in-progress, we believe that we help develop better writers, who, in turn, create better writings. Reflecting the University's mission, the Writing Studio provides students with value-added learning experiences that we believe increase students' chances for success as competent writers in their chosen professions.