Advanced pastries students were asked to re-imagine classic desserts. This is their take on bananas foster.
= = = = = =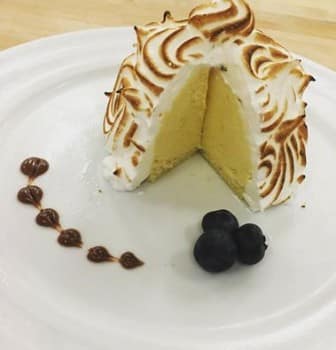 Advanced Pastries class made Baked Alaska with vanilla spongecake, vanilla bean ice cream, and Italian meringue.
= = = = = = = =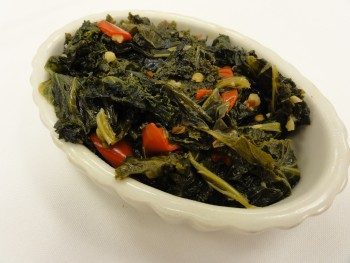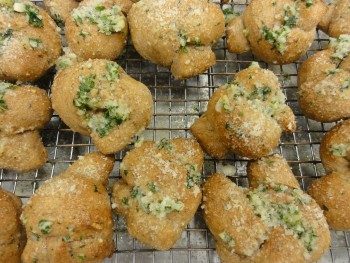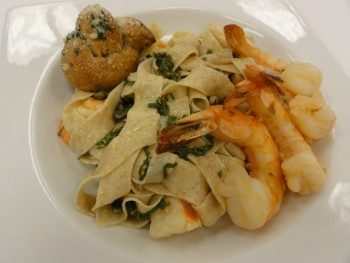 Chef Curtis and his students replaced processed white wheat flour in some favorite dishes: Garlic Knots made with Millet, Quinoa and whole wheat, Shrimp with garlic olive oil on whole wheat pasta and some greens to round out the menu- Spinach and Kale with red peppers, garlic and chili.
= = = = = = =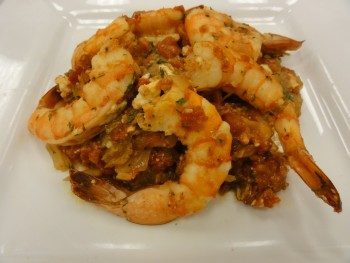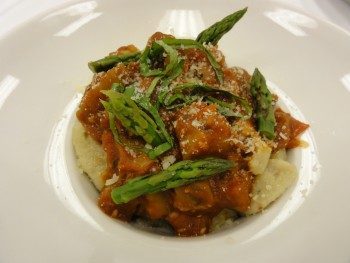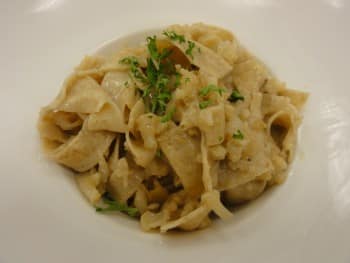 Potato Eggplant Gnochi in Chunky Tomato Eggplant Sauce, Tomato Baked Shrimp with Feta and WW Pasta in Califlower Sauce
= = = = = =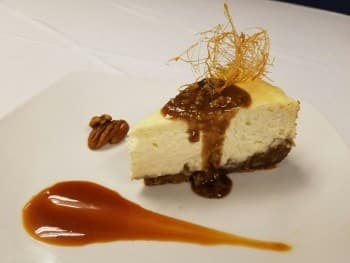 Southern pecan cheesecake