It is National Chip & Dip Day!  Melbourne's Chef Curtis recommends his dip for quesadilla's, a topping for grilled fish, or with your favorite chips.
Spicy Yogurt Avocado Dip
1 onion
1 avocado
1 jalapeno
4 garlic clove
juice of 1/2 lime
1 tsp salt
2 TBSP cilantro
1 cup plain yogurt
Dry sauté thin slice onion, one jalapeno whole and 4 cloves of garlic, 4-5 minutes. Remove stem of jalapeno and add all ingredients to a food processer. Add yogurt, lime juice, salt, cilantro and avocado to food processer to blend.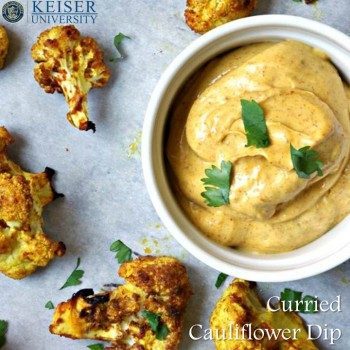 Not to be outdone, Melbourne's Chef McGuinness has his own fabulous dip recipe!
Curried Cauliflower Dip
2 cups cauliflower- cut in florets and steamed
2 tsp. curry powder, toasted in a dry pan
½ cup silky tofu
¼ cup low fat mayo
1 tsp. toasted sesame oil
2 tsp. low sodium shoyu
1 tsp. black sesame seeds
Place the first six items in a food processor and pulse to a puree (or leave it chunky if you like). Fold in the sesame seeds and chill for at least ½ hour. I like to serve this with Sesame Rice Crackers and ice cold Kirin-maybe a chilled plum wine back, too. Perfect NCAA munchies.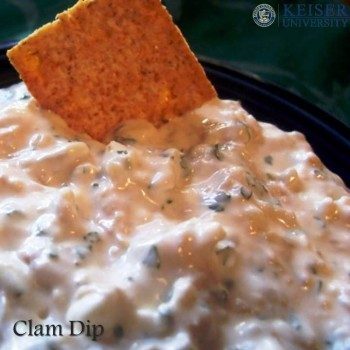 Sarasota's Chef Samantha Slechta Famous Dip Recipe for National Chip and Dip day is best served with Ruffles Potato Chips.
Clam Dip:
1 can snow's minced clams (1/2 juice removed)
cream cheese
1 Table Spoon Mayonnaise
1 teaspoon of Old Bay seasoning
Pinch of fresh dill
Mix all ingredients, and enjoy.