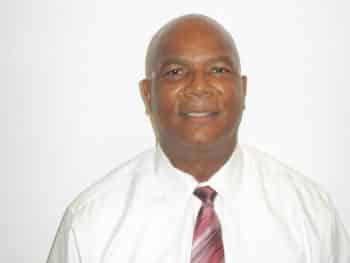 Name and job title at KeiserU?
Rob Knox, Associate Dean
Tell us a little about what your role is at KeiserU?
To motivate students to do their best and graduate.
What is an accomplishment you are most proud of during your time with Keiser?
Student Veterans of America Advisor at the Ft. Myers campus
What is one thing about you that no one knows?
No siblings, only child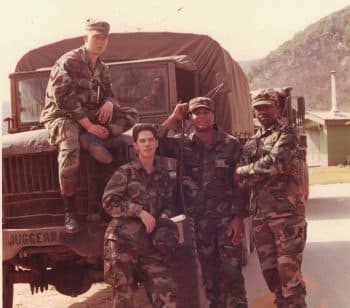 When did you serve and in what branch of the military?
U.S. Army, Master Sergeant (Retired from Active Duty) 20 Years, 8 Months, 18 Days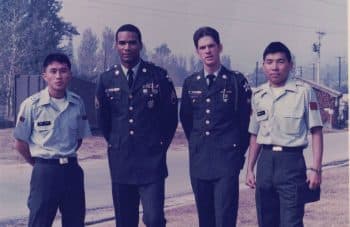 What did you do in the military?
Supply Sergeant, Recruiter, Instructor
 Military Career
Master Sergeant (Retired) Rob Knox, native of San Antonio, Texas, entered the United States Army on 13 June 1975 and attended initial training at Fort Ord, California. He served two tours in Germany, and a tour in the Republic of Korea.  He retired 1 March 1996.
His stateside assignments include duty with the 1st Infantry Division at Fort Riley, Kansas, the United States Army Quartermaster School at Fort Lee, Virginia, the United States Army Recruiting Command in Detroit, Michigan, the United States Army Cadet Command at Embry-Riddle Aeronautical University in Daytona Beach, Florida, and the U.S. Army Sergeants Major Academy at Fort Bliss, Texas.
Master Sergeant Knox has served in numerous noncommissioned officer leadership positions. Highlights of his assignments are: Pistol Shooter, Supply Clerk, Armorer, Supply Sergeant, Recruiter, Chief Supply Sergeant, and Maneuver Control Systems Site Manager.
Master Sergeant Knox's awards and decorations include the Meritorious Service Medal, Army Commendation Medal (with Oak Leaf Clusters), Army Achievement Medal, Good Conduct Medal, Army of Occupation Medal, NCO Professional Development Ribbon, Army Service Ribbon, and Overseas Service Ribbon.