Pre-Arrival Information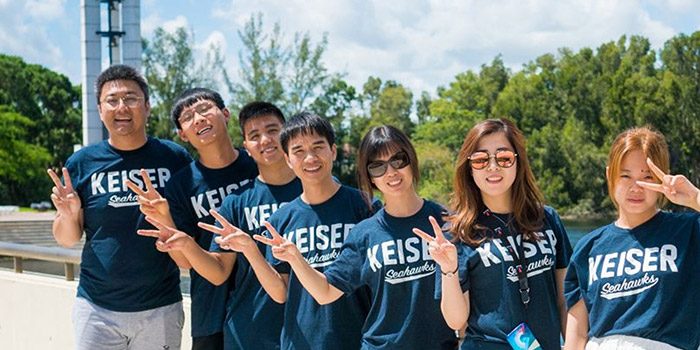 Keiser University is proud of the international character of its student body and welcomes students from other nations around the world.
Before arriving to the U.S., you must obtain:
A valid passport
Stamped F-1 Visa (not required for Canadian students)
Form I-20
PASSPORT
A passport is issued by the student's home country. It must be valid at all times, especially if student will be traveling and must remain valid for 6 months beyond your stay in the United States.
F-1 VISA
An F-1 Visa must be obtained from an American Embassy or Consulate in the student's home country. The Visa page is added to the passport. The dates on the Visa do not represent your authorized stay in the U.S., it merely shows the last day upon which you can use it to enter the United States.
FORM I-20
An I-20 is a United States Department of Homeland Security, specifically ICE and the Student and Exchange Visitor Program (SEVP), document issued by SEVP certified schools that provide supporting information on a student's F-1 visa. To apply for an I-20, please refer to the checklist below.
* For students with Disabilities, please refer to Americans with Disabilities Act or Keiser University's ADA page.
I-20 Checklist
Students interested in attending Keiser University as an international student will need the following items to apply for the I-20:
Complete the admissions application
All Campuses (with the exception of the Flagship Campus)
Pay a $55.00 application fee and a $145.00 registration fee
Flagship Campus
Pay $150.00 tuition deposit & $250.00 housing deposit
(Please note that Flagship Residential students do not need to pay for a registration fee as it's included in the tuition/housing deposit.)
Provide a letter on bank letterhead – NOT MORE THAN THIRTY (30) DAYS OLD stating the amount of money available for your education to cover your tuition, fees, books, living expenses and medical insurance. All amounts stated in the bank letter needs to be converted to U.S. dollars and must cover all expenses for the 12-month period
Provide an official high school transcript
Provide an official college transcript, if applicable
Provide official translation and evaluation of foreign credentials.  Please obtain a list of agencies approved by Keiser University. The list may be obtained through the Registrar's Office from the campus you wish to attend.
Provide official TOEFL or IELTS report if you attended a non English speaking high school or college
Provide copies of the first four pages of your passport
Provide a copy of the Visa page, if applicable
Provide a NOTARIZED letter from your sponsor if someone other than you or your parents are sponsoring you
Provide a NOTARIZED Affidavit of Support for living expenses if the amount is not covered in the bank letter
Provide an American residence address and current phone number and foreign address and phone number.  NOTE:  It is your responsibility to notify Keiser University of any change of address or phone number.
Keiser University Campus Information
To view a listing of all of campuses, click here! Each campus page will provide you with our campus address, campus contact information, directions to our campus and a list of programs the campus offers.