Faces of Leadership at Keiser University
Keiser University is proud to highlight our exceptional Faces of Leadership. Our students and staff are leaders in their communities, making a difference while working in vital career fields like education, healthcare, law enforcement, homeland security, cybersecurity, and information technology. Join Keiser University in celebrating and honoring Keiser University's leaders.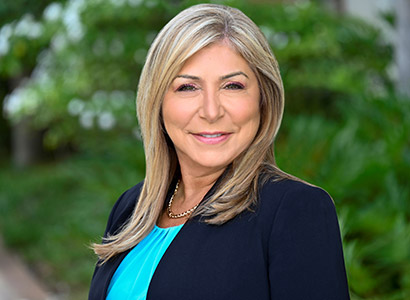 Terry Avitable, Keiser University's First Student
Terry Avitable MSN, RN, CNOR, was Keiser University's first student in 1977 and has been making a difference in communities throughout the country since then. As the Vice President of AORN, the Association of periOperative Registered Nurses, she works to support nurses through education, research, and patient safety initiatives since then. In all her work, she is guided by the Golden Rule. She believed Keiser University's model of education supports working women student by allowing them to focus on one subject at a time. She knows from experience that many working women students are multi-tasking careers, children, a home, and perhaps as a single parent. Focusing on one class at a time helps to allow a concentrated focus which can help to promote a more manageable balance to ensure academic success.
Michelle Morgan, President of Keiser University Sarasota
Michelle Morgan, Campus President of Keiser University Sarasota, has found her greatest mentor right at Keiser University. For more than 25 years, she has served Keiser University and says it is no surprise that her mentor is Peter Crocitto, Executive Vice Chancellor at Keiser University. Throughout her career – when considering business strategy, personnel actions, creative programming, operational adjustments, and future visioning – she always found herself reaching out to Crocitto. President Morgan overcame one of her biggest challenges recently when dealing with the transition to online classes at the start of the COVID pandemic, saying it was vital to dust off the "remoteness" and truly reinvigorate who they are together. She also says that Keiser's unique education model allows students to manage multiple priorities in life such as work, family, college, and all other responsibilities without having to attend a heavy course load.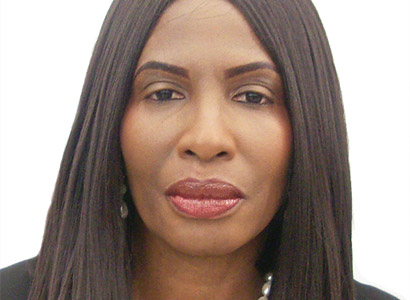 Pam Wiley, Associate Vice Chancellor of Finance
Pam Wiley is the Associate Vice Chancellor of Finance at Keiser University and has been with KU for more than 18 years. She began her time at Keiser as a senior accountant and four years later to the day she was hired gave birth to her first child. Working in finance, she has noticed that she frequently was the only female in the room. She relied on her high level of detail and preparation to ensure her voice was always heard. Wiley says a woman's work doesn't end at 5 PM and she is most proud of her role as nurturer and care giver for her family. She believes Keiser University's model of education eliminates much of the anxiety and guilt that sometimes come along with being a working mother and attending college.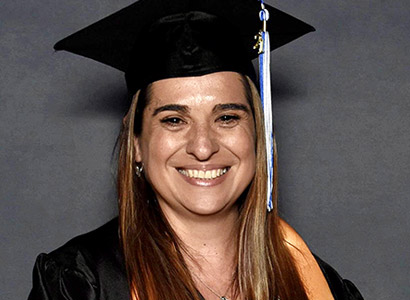 Marianela Gutierrez, Keiser University Pembroke Pines
Marianela Gutierrez was born in Argentina in 1974 and moved to the United States after completing her studies in architecture. Though she spoke very little English, she earned a certificate in Montessori education and began teaching. In 2019, she began her studies at Keiser University, earning a Bachelor of Science in Psychology. After beginning her studies at Keiser, she experienced tremendous trials in her life which included the loss of her father and a divorce. Her commitment to her education kept engaged and motivated to provide a better life for herself and her son. In 2020, Gutierrez earned her bachelor's degree and was named her class's Valedictorian, graduating with a 4.0 GPA; this amazing feat was followed up by earning a master's degree. She now works as a computer science teacher and robotics coach and plans to pursue her doctoral studies. She believes effective education begins with influential leaders who, with academic knowledge and management skills, guide educational communities, prioritizing students and caring for teachers.
Teri Del Vecchio, Vice Chancellor of Enrollment Management
Teri Del Vecchio is the Vice Chancellor of Enrollment Management for Keiser University. She is proud that Keiser University has a long tradition of supporting the professional aspirations of all women and believes that women being able to choose from a range of modular academic schedules and delivery modalities helps lead them to success. Her greatest challenge waseffectively serving a diverse population of society seeking an education that would qualify them for new careers and professions in the midst of a pandemic. She says that her team worked harder, longer hours, and more effectively in new ways which ultimately taught them lessons that she believes and will remain in the minds of the institution's leaders for a long time to come.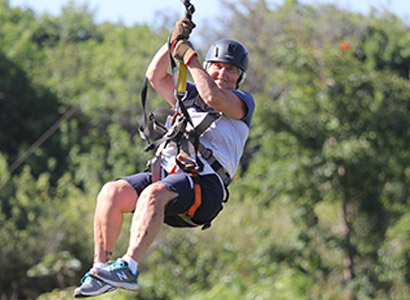 Mary Jane Moore, Associate Vice Chancellor of Academics
Mary Jane Moore is the Associate Vice Chancellor of Academics for Keiser University. As an instrumental member of the team establishing Keiser University as a valuable healthcare resource to the state of Florida and beyond, Moore says she is thankful for the opportunity to combine her extensive experiences in the fields of medicine and education. She loves education and caring for people and remains passionate about transforming the lives of women and men in her role as she works with deans who manage Keiser University's academic programs. Moore received her medical degree in Ohio in 1968 and began working for Keiser University after meeting Dr. Arthur Keiser at an educational board meeting in Florida several years later. The rest is history.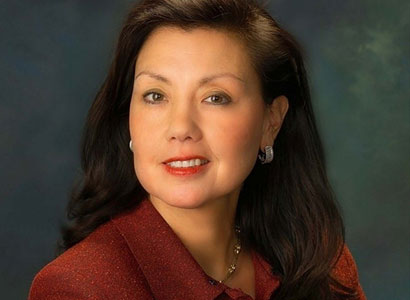 Belinda Keiser, Vice Chancellor
Belinda Keiser has devoted her career to advancing Florida's economic and workforce development, global competitiveness, education, and healthcare communities. Under her leadership, KU has grown into Florida's largest, non-profit university, serving 20,000 students pursuing degrees in many of Florida's targeted industries. Keiser is a member of the Florida Children and Youth Cabinet, appointed by Florida Attorney General Ashley Moody in 2020, and was recently appointed to the Florida Commission on the Status of Women by Florida CFO Jimmy Patronis in March 2022. She is a passionate advocate for Keiser University's students and established the Keiser Mills Foundation which provides unique scholarship and learning opportunities to students seeking international, entrepreneurial, leadership and civic engagement experiences as part of their college education. Keiser is extremely proud of the University's commitment to its diverse student population, which includes 73 percent women, and its responsiveness to the workforce needs of Florida and the nation.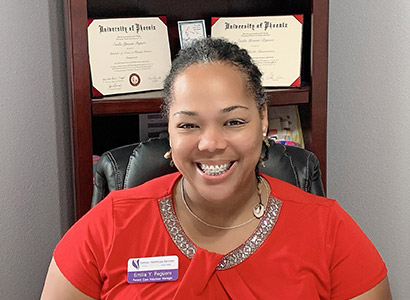 Emilia Y. Peguero, Keiser University New Port Richey
Emilia Y. Peguero, MHA, is a working mother and grandmother who has spent most of her career on the frontlines helping patients with everyday acts of daily living. She returned to school at Keiser University in 2018 to earn a degree in billing and coding. It is her goal to assist medical patients understand the often-complex process involved in medical billing. Peguero found her worth by listening to other young women which she has used to develop and nurture lifelong friendships. She strives everyday to set new goals within her community to and help and improve people's lives and she is paving the way for exceptional young women, and men, in the field of healthcare.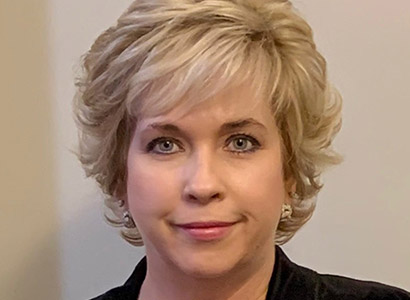 Terry Reid Paul, Vice Chancellor of Academic Affairs
Terry Reid Paul has worked with Keiser University for over 25 years and is currently the Vice Chancellor of Academic Affairs. She believes in hard work, honesty, self-awareness, and living up to her commitments. She prides herself on the university's ability to reach out to students and show them ways to achieve their educational goals. She says that Keiser University truly believes in students' ability to overcome challenges. Like many women, she says that her greatest challenge was finding the life balance that comes with juggling a career with the demands of being a wife and a mother, and she admires that Keiser University offers a flexibility that provides various pathways to promote options for women to achieve their desired educational goals.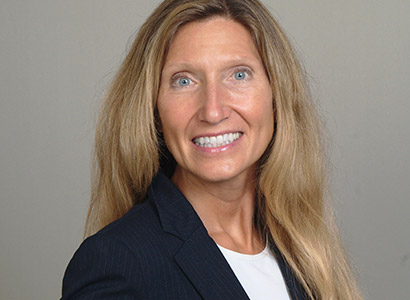 Lorraine Beach, Campus President at Keiser University Miami
Lorraine Beach is in her fourth year as the Campus President of Keiser University Miami. She obtained her doctorate of Higher Ed. Administration in 2020 and says that she looks forward to applying her knowledge with her students, faculty, and staff. She believes strongly in the value of education and how it can positively impact outcomes for all students, especially women. President Beach believes that Keiser University's student-first model of education are perfect for the working woman. She says that the support and resources Keiser University provides are exactly what students need to be successful.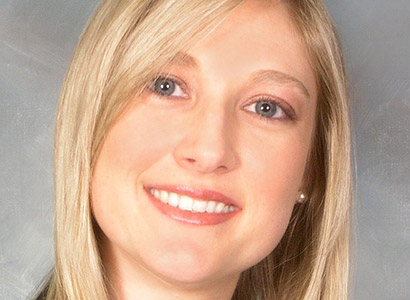 Jacqueline Boneri, Associate Vice President of Student Services
Jacqueline Boneri has been with Keiser University for 16 years and serves as the Associate Vice President of Student Services. As the youngest of three children, she was the first to go to college where she earned her Master of Business Administration. Boneri says her biggest challenge in life was finding her gift, but education helped her discover it and so much more. She says that being a teacher, wife, and mother has helped her understand the importance of giving her gift away daily. Boneri believes Keiser University's one class at a time model is ideal for the working adult as it allows them to master the information in that course so they can be successful while working.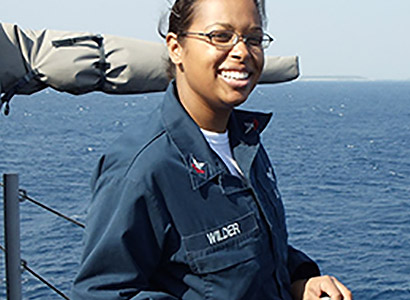 Bethany Wilder, Keiser University Jacksonville
Bethany Wilder, a veteran of the U.S. Navy, studied Business Administration with a concentration in Transportation and Logistics at Keiser University Jacksonville. She excelled in her role as a student worker on campus, and as treasurer of the Propeller Club. She was a member of Phi Theta Kappa Honor Society and was the Propeller Club Student of the Year for 2020. She won scholarships from Women in Transportation and The Conference of Minority Transportation Officials (COMTO). Ultimately, she accepted an in-field position with TOTE Services prior to graduating and is no pursing her MBA with Keiser University.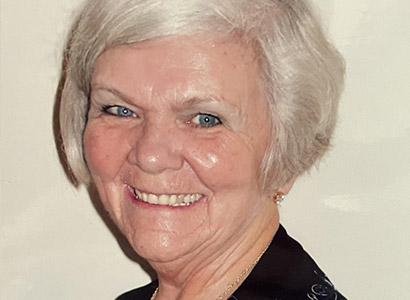 Rev. Louise Morley, Keiser University Ombudsperson
Rev. Louise Morley has been with Keiser University for more than 40 years and is well-known to many for her hard work and compassion. She first began her career as an instructor and found the transition to administration difficult because she enjoyed being with her students, but she says that being able to serve the entire student body as opposed to just one classroom has been extremely rewarding. She believes that Keiser University's education model is great at supporting a working student because the scheduling allows students to manage a job, enhance one's degree, and care for a family all at the same time.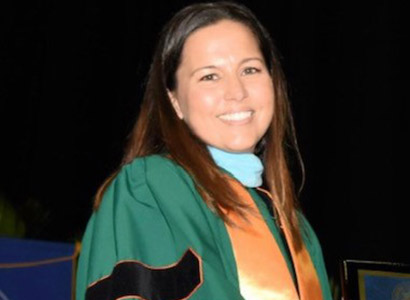 Cristy Sibila, Dean of Academics at Keiser University Miami
Cristy Sibila is the Dean of Academics at Keiser University Miami. She began as the Associate Dean of Academic Affairs at Keiser University Tallahassee and transferred to the same role at the Miami Campus in 2005. One of her greatest challenges was being pursuing her doctorate degree while still working full-time. She says that her Keiser University students motivated her to persevere, and she gained a new level of respect and kinship for them. Sibila believes that when a working mom makes the choice to pursue a college degree, it is admirable, and she needs a university that will not only fit into her already demanding schedule but also a village of individuals who will support and guide her. Sibila says that Keiser University offers those two essential pieces, and she is proud to be a part of that team.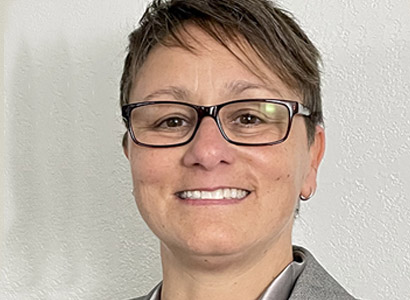 Lisa Nucci, Campus President of, Keiser University West Palm Beach
Lisa Nucci is President of the Keiser University West Palm Beach campus and a retired United States Marine Corps Officer who served in Operation Desert Storm. She believes that challenges create opportunities, and those opportunities lead to accomplishments. Holding herself to the very highest ethical and moral standards, having the mental and physical strength to overcome any obstacle, and remaining dedicated to accomplishing the mission guided her through her biggest challenges. President Nucci's greatest mentor, Joan Farrenkopf, taught her the rules for success with the most important one being "action cures fear." She also believes that while Keiser University's students first philosophy is always important — it is particularly important to the success of working moms. She takes the time to always listen to them and help them and support them as they figure out how to balance their work, school, and family life.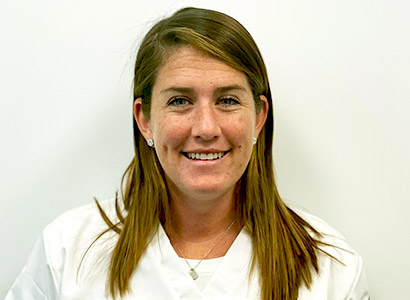 Meghan Flynn, Keiser University Naples
Meghan Flynn is a 30-year-old single mother of three young children who is finishing her nursing degree at Keiser University Naples. Meghan works at two different restaurants on nights and weekends while raising her three children and attending nursing school at Keiser University. She is proud to be taking on the role of treasurer for the Keiser University Naples Student Nurse Association (KNSNA) in May of 2022 and will be graduating in December of 2022 with her bachelor's in nursing. Once she completes nursing school and obtain her nursing license, Meghan wants to continue her education with hopes to be a nurse practitioner in an oncology unit.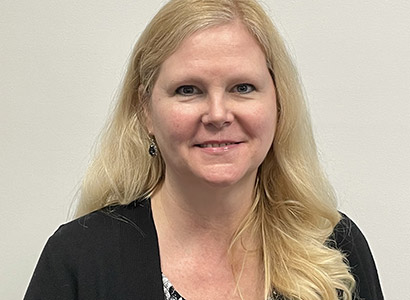 Colleen Browne, President of Keiser University Melbourne
Colleen Browne is the Campus President of Keiser University Melbourne. After beginning with the university in 1992, Browne has had a unique experience to watch the Keiser University education model grow and thrive into what it is today. She began as an admissions counselor, and under the guidance of Dr. Arthur Keiser himself, President Browne has worked her way to a Campus President that believes in perseverance, commitment, and compassion. She says that one of her favorite aspects of being a President is congratulating students as they walk across the stage at graduation, and then seeing them come back for advanced degrees as they achieve even greater success.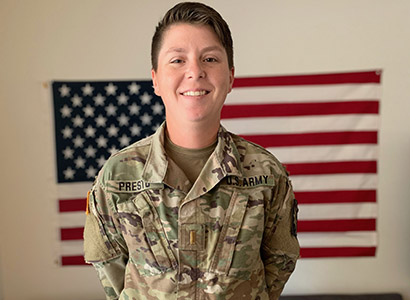 Amber Nicole Presto, Keiser University Lakeland
Amber Nicole Presto is an Emergency Department nurse working in the Lakeland area while also completing her MSN/FNP at Keiser University. She worked bravely leading Covid missions throughout Florida for 18 months. While doing so, she worked closely with many key leaders throughout the state including the Florida National Guard and the Florida Department of Health. Presto was a first lieutenant in the U.S. Army National Guard and was assigned to the 256th medical Company Area Support (MCAS) as an Army Nurse. She was awarded an Army Commendation medal and a Florida Commendation medal. While at Keiser University, she was president of the Student Veteran's Association (SVA).
Amber Kumpfmiller, Histotechnology Instructor at Keiser University Orlando
Amber Kumpfmiller began her Keiser University journey in 2008, studying in the Histotechnology program. After completion, she went on to work in several different types of laboratories including physician-owned and hospital environments. Two years ago, Kumpfmiller became a Histotechnology instructor at Keiser University Orlando after looking for a fresh start. She wanted to help train new techs for this ever-evolving laboratory environment and says that she's looking forward to both growing in the field professionally and helping new students enrich their lives.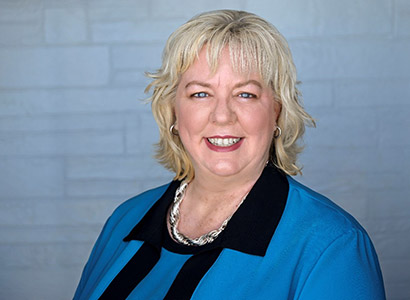 Christine Mueller, Director of Nursing Programs
Christine Mueller is the Director of Nursing Programs at Keiser University. Before working at the University, Mueller served in the United States Army as a combat medic and went on to attend the U.S. Army Academy of Health Science to become a Licensed Vocational Nurse, but she knew that her true destination was nursing education. When she came to Keiser, she says that Dr. Elizabeth Schneider took her under her wing and shared knowledge of nursing education. Now, as a Director of Nursing Programs, Mueller is thankful to Keiser University's unique approach to student learning and its wide variety of career focused education.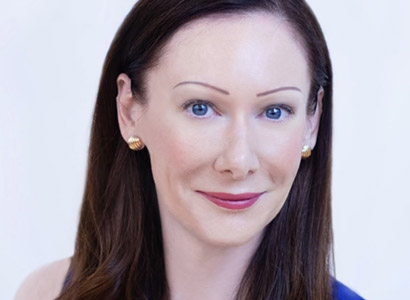 Amy Teprovich, Campus President of Keiser University Ft. Myers
Amy Teprovich is the Campus President of Keiser University Ft. Myers and continues to set a great example for faculty and students alike. She overcame her biggest struggle when she completed her doctorate degree while also working fulltime. She said it was difficult to juggle both, but she always knew that she wanted to finish her doctoral degree. President Teprovich believes in remaining open-minded, compassionate, and respectful of others. She believes that through Keiser University's small class sizes and personalized attention, students are truly support through continuous encouragement and motivation to build their confidence.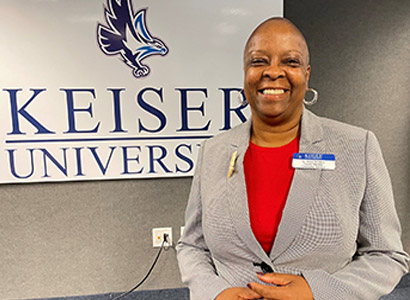 Sonja Brookins, Keiser University Clearwater
Sonja Brookins is an instructor of Physiology, and Microbiology at Keiser University Tampa. She is the first African American to be elected to the Hillsborough County Soil and Water Conservation District where she works to encourage sustainable land and water use in the community, as well as promote local conservation efforts. Through her leadership role, Brookins has worked to raise awareness of local environmental issues and encourage a passion for sustainability in the next generation by helping to build community gardens and increase educational opportunities in minority neighborhoods. In February 2022, Brookins was selected to receive the Spirit of Community Award by the Florida Commission on the Status of Women, which is given annually to individuals who have "improved the lives of Florida women and have served as positive role models for women and girls in their communities."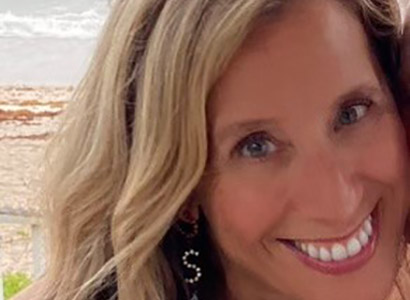 Rebecca McDonnell, Associate Vice Chancellor of Operations
Rebecca McDonnell is the Associate Vice Chancellor of Operations and has worked with Keiser University for nearly 20 years. She has experienced firsthand Keiser's model for education after earning her PhD in I/O Psychology from the university in 2015. McDonnell was nervous about earning a degree while still working a full-time career and raising three children, but she says that Keiser provided her a wealth of highly accessible support resources. She became a Campus President early in her career and worked hard to navigate the ropes of leading and managing all facets of campus operations while being a new mom. Looking back, McDonnell says taking on the role made her stronger in ways she never could have imagined.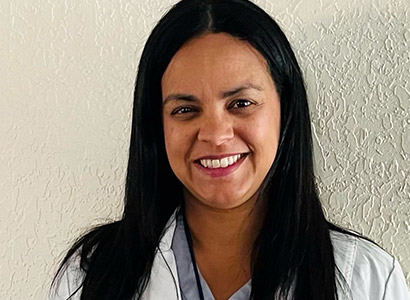 Erika Santiago Negron, Keiser University Miami
Erika Santiago Negron was born in Puerto Rico and moved to the United States with her family in 1986 when she was 10. As a high school student, she was drawn to nursing and earned associate degree in medical administration in 1998. As a single mother, she has always been committed to providing the best life for her daughter and this dedication drove her to earn her nursing degree from Keiser University Miami. In 2011, she earned her Associate of Science in Nursing from Keiser University and followed it up in 2013 with her Master of Science in Nursing (Family Nurse Practitioner). She recently completed her Doctor of Nursing Practice from Keiser. Through her dedication to her education, she hopes to inspire her daughter to continue her education.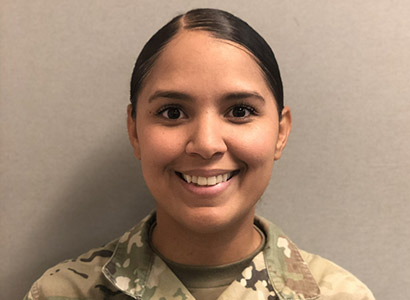 Belinda Lord-Hyatt, Keiser University New Port Richey
Keiser University student Belinda Lord-Hyatt enlisted in the U.S. Army in 2007. After reaching the rank of Sergeant she reclassified to a Transportation Management Coordinator (88N) and has served in various transportation and leadership positions such as a movement Noncommissioned officer (NCO), movements supervisor and senior movement control NCO. She is also a Sexual Harassment/ Assault/ Response Prevention (SHARP) representative where she serves as the liaison between survivors of sexual assault and sexual harassment. Lord earned an Associates of general studies Degree from Pikes Peak Community College in 2020. She is currently in her Senior year of her bachelor's degree in psychology with a concentration in sports and health psychology at Keiser University in New Port Richey, FL. She is also a graduate of the Senior Leaders course and Master Resilience Course in the Army. Upon graduation, Lord hopes to work within her community and help those who suffer from mental health disorders as well as those who suffer from substance abuse.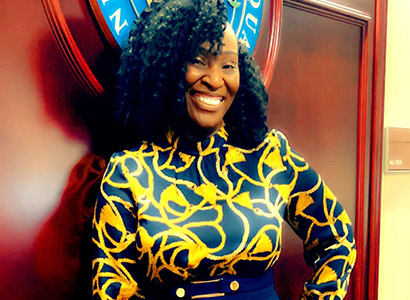 Jacqueline Mesidor, Keiser University Pembroke Pines
Recent Keiser University graduate Jacqueline Mesidor came from humble beginnings and has lifelong ambitions to succeed in every aspect of her life. After graduating from Union Institute and University with her Bachelor of Science in Criminal Justice, she earned her M.S. in Criminal Justice from Keiser University. Mesidor is a retiree from the City of Miami Police Department where she served for twenty-eight years as a police officer and was promoted to Sergeant of Police in March of 2007 until her retirement in February of 2017.Throughout her tenure at the Miami Police Department, Mesidor served her community with dignity, honor and diligence and believed that her commitment to serve was a privilege and to not take it lightly. Following her retirement, Mesidor concentrated on raising her daughter Samantha but soon realized that there was still work to be done. In August of 2021, Ms. Mesidor began her second career as an Investigator with the Broward County Public Defender's Office. Her tenacity and persistent determination to ensure that the rights of all are not violated gives her the drive to perform her job duties daily. With the knowledge that community service is an asset to persons in need, Mesidor volunteers with various organizations within her community. She is a member of the Broward Chapter of the National Council of Negro Women, the N.A.A.C.P., and the National Organization of Black Law Enforcement Executives (N.O.B.L.E).
Emily Namisnak, Keiser University Fort Myers
Emily Namisnak is a graduate of Keiser University Fort Myers and a Certified Occupational Therapy Assistant (COTA). After earning her bachelor's degree in exercise science, she attended Keiser University's occupational therapy assistant program. As a Keiser student, she was elected president of her cohort and the Student Occupational Therapy Association (SOTA). She chose a career in occupational therapy following a softball injury she sustained. She was motivated the occupational therapy clinicians who helped her get back in the game. Today, Namisnak works in an outpatient facility that specializes in recovery from hand injuries. She hopes to continue her education at Keiser University in the Master of Science in Occupational Therapy program and eventually take the Certified Hand Therapist exam to become a OTR, CHT.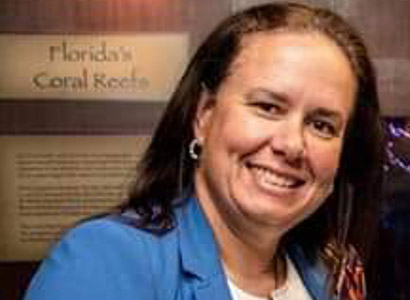 Carmen Perez, Director of Student Services at Keiser University Miami
Carmen Perez, the Director of Student Services at Keiser University Miami, has been committed to serving Keiser students for nearly 17 years. She completed her bachelor's degree with the help of a strong support system, including her husband, friends, and family. She says that completing her degree was one of her greatest challenges, but her loved ones encouraged her throughout the process and helped her believe in herself. When Perez was named Student Services Director in 2006, she said she was fortunate to be trained by her mentor Jennifer Kessinger, who was there to guide her through everything. Throughout her years at Keiser University, she says that she always tries to learn from the people she works with.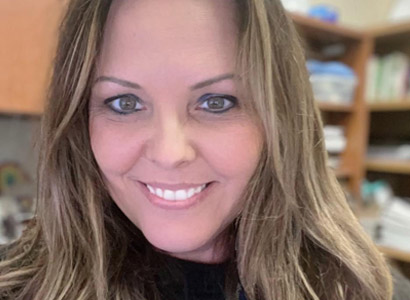 Heather Hamlin, Keiser University Tallahassee
Heather Hamlin earned her Associate of Science in Medical Assisting from Keiser University Tallahassee in 2019 and went on to work as a lead medical assistant at CenterPoint Rehab in Tallahassee. She returned to Keiser University to earn her Bachelor of Science in Health Sciences and is now working as the clinical lab coordinator at Tallahassee Community College and as an adjunct instructor for Keiser's Tallahassee campus. Hamlin came to Keiser University following years of leadership in the Florida Department of Corrections as a Sergeant.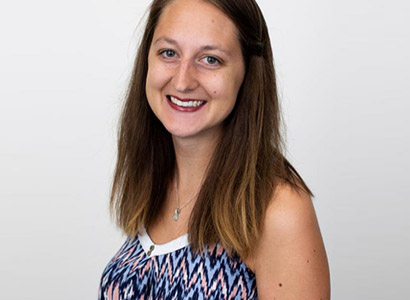 Lauren Mossing, Keiser University Tampa
Lauren Mossing is a mother of three who knew she wanted to do something important with her life to set a positive example for her daughters and show them they are good enough to do anything. While studying at Keiser University Tampa, she was a devoted student and served as president of the biomedical club and a member of Phi Theta Kappa Honor Society. She is now pursuing a doctoral degree in biological studies and continues to set a positive example for her daughters who hope to one day follow in her footsteps.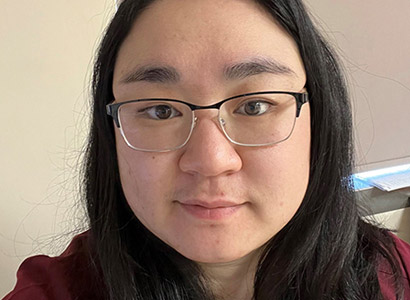 Chiwei Yang, Keiser University Tallahassee
Chiwei Yang came to the United States from Taiwan in 2017 with her sister. In Taiwan, Yang served as a licensed Registered Nurse and came to America seeking a better life for her family. She is enrolled in Keiser University's nursing program while working two jobs at Capital Regional Medical Center and Tallahassee Memorial Hospital as a Patient Care Technician. Her goal is to earn her Master of Science in Nursing and work in family medicine. Yang has taken on leadership roles at Keiser University Tallahassee through the Leadership Distinction Program and through the Student Government Association.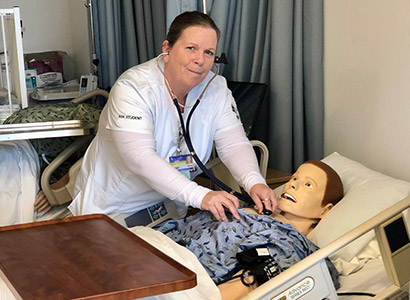 Melissa Gryb, Keiser University Port St. Lucie
Melissa Gryb has worked in healthcare since 2005 as a Certified Medical Assistant. She's always been told that she is a leader for other women who have gravitated towards her for guidance and encouragement. Gryb believes that every woman has the power within themselves to live out their dreams. After being an inspiration for so many women, she decided to pursue her own dreams and will graduate from Keiser University Port St. Lucie in May at the age of 59 with a Bachelor of Science in Nursing. Gryb wants women to know they are good enough, smart enough, and strong enough!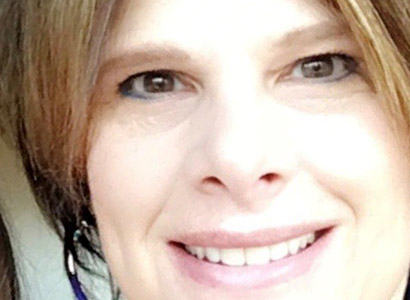 Lisamarie Winslow, Campus President of Keiser University Jacksonville
Lisamarie Winslow has been the Campus President of Keiser University Jacksonville for more than ten years. She is passionate about that quality education that the University has developed and comes to campus every day with a renewed energy that yesterday she fulfilled that mission and today she gets to do it again. She has spent countless hours in the Jacksonville community representing the Keiser University and telling it's amazing story while working with the community to employ graduates. President Winslow says that her father, husband, and a former boss have each been instrumental in developing who she is as a leader today.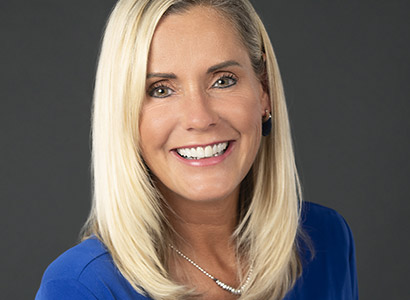 Melody Rider, President of Keiser University Lakeland
Melody Rider is the Campus President of Keiser University Lakeland and a strong role model to many students on her campus. She believes in being present for her students, especially in difficult times, and prides herself on creating a family-like culture that is a place that people value. She says she has had many great mentors in her career, but most recently Dr. Rebecca McDonnell, Keiser University's Associate Vice Chancellor of Operations, has guided her through the last few years with a steady hand and positive influence. President Rider believes that the Keiser model supports working women in many ways and that her team understand the complexities that come with taking care of children, working, and attending school at the same time.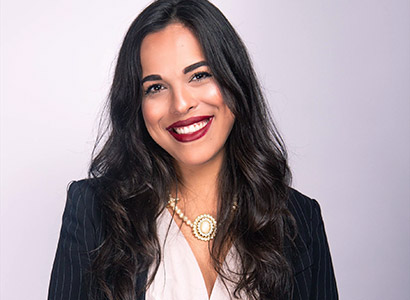 Maria Antonieta Perez, Keiser University Fort Lauderdale
Maria Antonieta Perez was born in Cabudare, Venezuela, and moved to Tampa, Florida at twenty years old. In 2015, she began studying English and applying to universities. She graduated from her English as a Second Language (ESL) class six months later and applied to Keiser University. She completed her bachelor's degree in less than four years and is currently the right hand to the CEO of a logistics company in Coral Springs. The is thankful for the opportunities she has been given and the hard work she exhibited to fulfill her academic goals.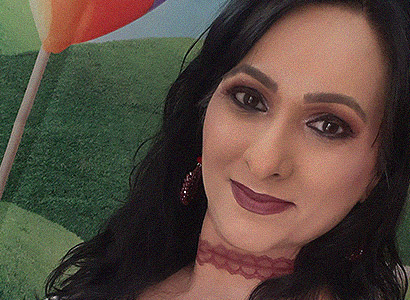 Syeda Qadri, Associate Vice Chancellor of Institutional Research, Planning and Assessment
Syeda Qadri is the Associate Vice Chancellor of Institutional Research, Planning, and Assessment for Keiser University. She has been with the university for six years and says that Keiser University provides education that is accessible, and taught by faculty who are approachable, making it possible for women carrying those extra burdens (such as home life, family life, and full-time jobs) to achieve the degrees they have dreamed about. Her greatest challenge was relocating to the United States from her homeland in Trinidad. Through perseverance, she succeeded in school and accomplished her educational goals. Her parents have been her greatest mentors, advocating for the importation of education and creating a strong foundation for success.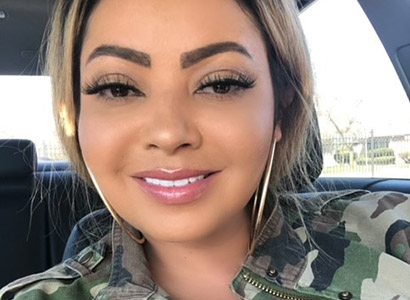 Carmen Stevenson, Keiser University Orlando
Carmen Stevenson is a student at Keiser University Orlando majoring in health and human performance. She served 15 years in the United States Air Force and five additional years as an Air Force Reservist. Her military experience taught her a love for physical fitness which was the reason she chose health and human services. Stevenson hopes to help others with their fitness goals following graduation by becoming a personal trainer.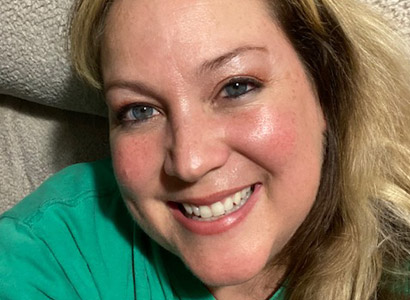 Maria Schleicher, Keiser University Daytona Beach
Maria Schleicher has lived a life of service to others. As a child, she lived in Kenya with her missionary parents. Her father was a bush pilot and her mother a nurse with Mission Aviation Fellowship. As a young woman, she enlisted in the United States Air Force where she served for 15 years. During her time in the military, she considered a career in healthcare where she could continue to serve others. Following her military service, she began her medical assisting degree at Keiser University in 2017. Following graduation, she began working as a Registered Medical Assistant and continued her studies at Keiser, earning a Bachelor of Science in Interdisciplinary Studies. Life has taught her many things among which is to always build on what you have now and take every chance that life gives.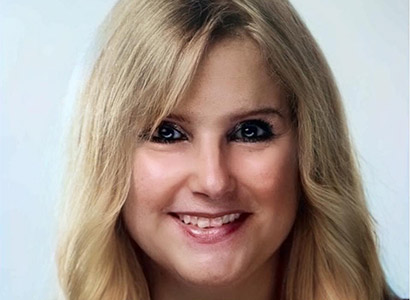 Maria Mead, President of Keiser University Tallahassee
Maria Mead has been the Campus President of Keiser University Tallahassee for more than 30 years. She believes that Keiser's model for education is ideal for the working woman. Most students take one class at a time and have permanent structured schedules, which allows the mother juggling both a job and children to only focus on one class at a time. President Mead says that one of her greatest challenges has been finding the balance between career aspirations and family life, and that doing so takes conscious attention and dedication to ensuring 100% of your time is "quality time" in both arenas. Her biggest mentor has always been her father, who reminded her that she could accomplish anything in this world she wanted to do if she tried hard enough.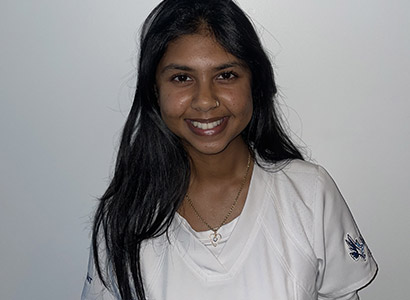 Amanda Badal, Keiser University Port St. Lucie
Amanda Badal began her academic journey with Keiser University Port St. Lucie in 2021 and is now in her final semester of her nursing program. During her first semester, Badal was diagnosed with a carotid gland tumor which required major surgery. Despite her diagnosis and complications that occurred during her recovery, Badal classes during her healing. Throughout these challenging times, she pressed forward regardless of the rigor and remained an "A" student. Now, in her final semester, she is having an amazing time with her preceptorship clinical rotation where she appreciates life and all it has to offer. Amanda recognizes Keiser University and the great support and motivation she received from all her professors and from her classmates.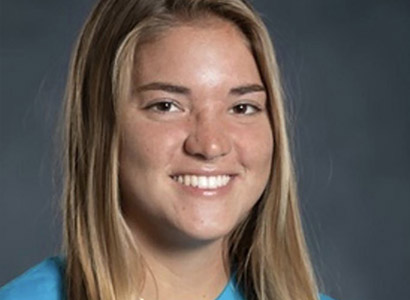 Camryn Hudson, Keiser University Flagship Campus
In addition to excelling academically and as an NAIA All-American Swimmer and member of the Keiser University Women's Swimming 2022 NAIA National Championship team, Keiser University Flagship Campus junior Camryn Hudson was acknowledged for participating in a life-saving rescue. The Boynton Beach, Florida native's skills were put to test as she assisted her supervisor with the effort while serving as a part-time Ocean Rescue Unit lifeguard for the Town of Palm Beach, Florida. Hudson recognizes her Keiser University Health and Human Performance classes for insights relating to how traumatic and stressful situations can affect physical and mental abilities and her training as a Keiser University Seahawk athlete for keeping her in shape. Hudson said, "I'm grateful for all the experiences that helped to develop my abilities and am very honored that I can watch over swimmers and assist them if needed."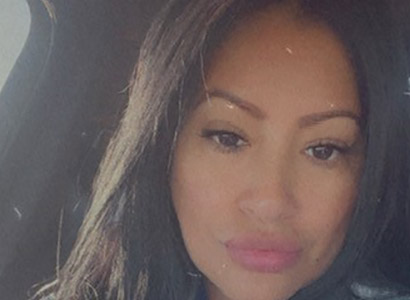 Andrea Tejada, Keiser University Fort Lauderdale
Originally from Colombia, Andrea Tejada became interested in healthcare at an early age. She began her education at Keiser University as a radiologic technologist student. She graduated with honors and served as the PTK Honor Society Vice President. Following her graduation, she decided to continue her education and enrolled in Keiser's Bachelor of Science in Nursing program. Tejada always tries to set a good example and inspire others to so the same. She believes that as long as you have the dedication, love and passion in everything you do, you can accomplish anything in life.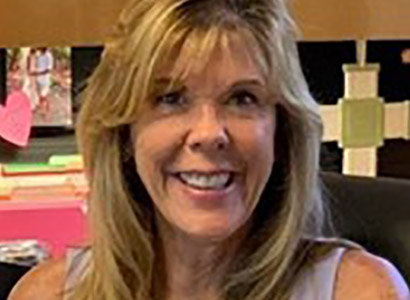 Sherry Olsen, Vice Chancellor of the Online Division
Sherry Olsen, Vice Chancellor of the Online Division at Keiser University, learned from her grandmother one of life's greatest lessons: strength in the face of adversity. This lesson helped her through her life's greatest challenge when she lost her husband of 30 years in December 2015. During this time, Olsen remained resilient and formed a widow's support group made up of young women who had lost their husbands. Being part of this group helped her overcome her own grief and realize that being a widow did not define her. Olsen credits her grandmother as her mentor and is proud of her grandmother's resiliency living through the Great Depression while serving as a top business executive at a time when most women were not employed in those positions. Olsen is proud of Keiser University's commitment to educating women leaders. "We have single Moms who would not be able to go to school and take care of their children. We have first time college students who are women, and women who are in the military. We have women whose husbands are in the military and being able to go to school online is lifechanging for them as they relocate frequently. Working women, stay at home moms, and single moms need and support. Keiser University does that and I am proud of how we support these students."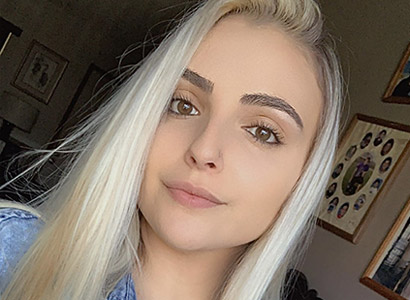 Brittany Poling, Keiser University Melbourne
Keiser University nursing student Brittany Poling has faced a series of hardships in her life that have made her the person she is today. After spending time in the foster care system, she moved in with her grandmother and aunt who cared for her and her siblings. However, Poling soon lost her grandfather and mother and later her grandmother. Despite these unfathomable losses, Poling remained positive and continues to push herself to her full potential. She believes positivity and perseverance are the keys to success. Before her my grandmother passed, Poling promised her that she would reach her goal of becoming someone who can help people every day and she doesn't plan to stop until she accomplished that promise.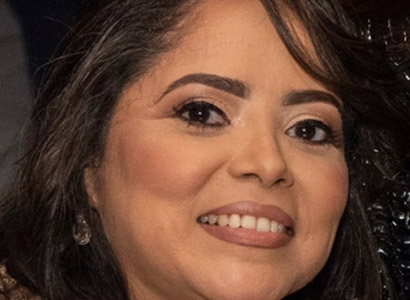 Carmina Gonzalez, Associate Dean at Keiser University Miami
Carmina Gonzalez didn't always consider college to be an option for her life. After being raised by a single mother who worked three jobs, Gonzalez set her sights on joining the workforce. Following several years in retail positions, she decided a career in radiologic technology and came to Keiser University as a student. She worked fulltime and faced personal challenges during her time as s student but used this as motivation and made her education her priority. Following her graduation in 2005, Gonzalez went on to earn both her bachelor's and master's degree. In 2010, she joined Keiser as a faculty member before becoming also worked as clinical coordinator, program director and recently was promoted to become the Associate Dean at Keiser University Miami.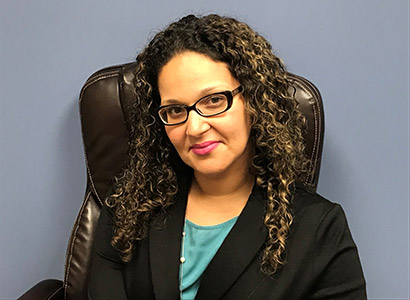 Sally Martinez, Regional Director of Student Services
Sally Martinez is a first-generation college graduate who earned her bachelor's degree and master's degree from Keiser University. Martinez choose a career in education because she had a desire to help students achieve their academic goals through increased academic support and life skills. Martinez became the person she is today by setting goals and pushing boundaries. Martinez believes that education has the power to transform lives of students and supports Keiser University's student-centered philosophy and mission. Martinez says, "The learning experience at Keiser University is built on a personal level that's specifically beneficial to working women with families who need flexibility, online course options, and fully supportive faculty members who are invested in student success."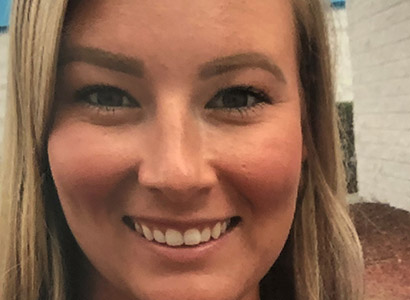 Valerie Gresham, Keiser University Fort Myers
Valerie was a cohort one graduate from our BSN program in Dec. 2019. She passed her NCLEX on the first attempt and is now working as a charge nurse with Lee Health, training new graduates. Valerie is an active member of the Keiser University Fort Myers nursing advisory board. Every semester, Valerie returns to campus and speaks to the graduating students about preparing for the workforce. She always has a positive, caring attitude and is viewed as a mentor.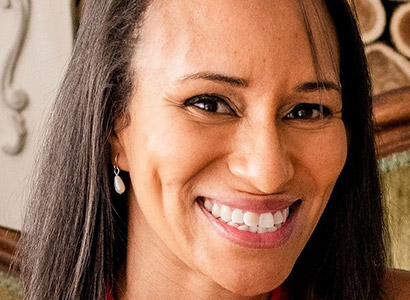 Joelle Gurk, Keiser University Fort Myers
Joelle Gurk will be graduating for our BS, Cybersecurity program soon and is an academic and professional leader.  She is a prior President's Award winner here at FTM, and consistently leads her classes academically. She is an enthusiastic and consistent campus supporter (open houses, admissions, student outreach, etc.). She is the first campus president for our Women in Cybersecurity (WiCyS) chapter and is helping build membership and interest in the global organization. She's won prestigious scholarships to attend WiCyS national conferences for the last two years. She is employed at Millennium Physicians Group (one of our FTM Advisory Board members) and is learning the latest in cyber incident management and response. She is volunteering to be a pilot test exam taker for ISC2, the world's premier cybersecurity certification and membership organization. A cyber superstar!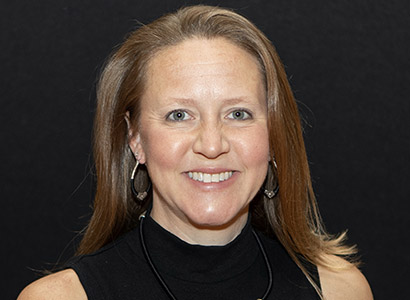 Ashlee Robertson, Program Chair Keiser University Graduate School
Ashlee Robertson is currently the program chair for the Graduate School, Education Department and has been a member of Keiser University for 11 years. She believes that Keiser allows working students and women (like herself) with a family and a myriad of responsibilities to be actively involved, reflective, critical thinkers, so that they can learn their craft and the passion surrounding it. She says that all great leaders have qualities of strength and areas of improvement, many of whom have influenced her. One of her greatest challenges has been proving her worth, knowledge, and value among seasoned veterans and administrators in the education field due to her young age. Through grit, courage, confidence, and willingness to do the hard work, she made a point to deeply learn her craft, to continuously fuel passion for her craft, and to become (what she hopes) is a resource and coach for others.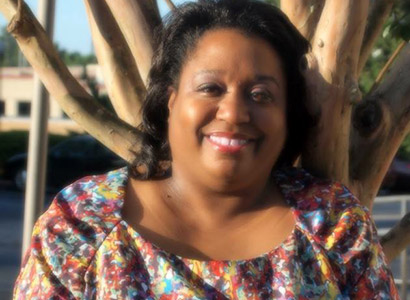 Wanda Bailey, Associate Director of Student Services at Keiser University Tallahassee
Wanda Bailey has been with Keiser University for 12 years as Associate Director of Student Services at Keiser University Tallahassee. She was drawn to a role in education due to her daughter's experience as a college student. Bailey lives by the Golden Rule which has guided her through her career in Student Services. One of her biggest mentors in life has been Keiser University Tallahassee campus president Maria Mead. She believes in Keiser University's flexible scheduling and one-class-at-a-time system which she believes allows students to focus on their coursework without becoming overwhelmed.
Terri Curran, Cybersecurity University Department Chair
Terri Curran is the University Department Chair for Cybersecurity at Keiser University. With more than forty years of experience in cybersecurity, she often found herself as the only woman in meetings full of men. The belief she values the most is curiosity which guided her through the process of discovering and predicting the human potential for cyber disruptions. She exhibits a passion to learn and an even greater passion to give back to her students. Through her role as department chair, Curran focuses on preparing students to become well-rounded cybersecurity practitioners who are observant of business risk, emerging cyber trends and organizational business process. She encourages everyone, especially women, to consider a career in cybersecurity, saying. "With 30,000 cybersecurity jobs available in Florida right now, there are opportunities for everyone, but especially for female and veteran students."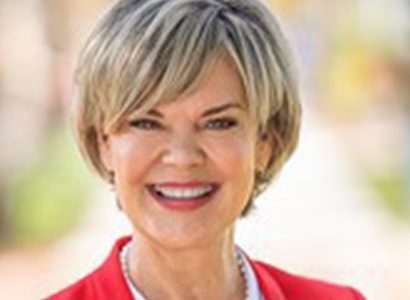 Lynda Waterhouse, President, Keiser University Naples
Lynda Waterhouse is campus president at Keiser University's Naples campus. She is consistently driven by passion, perseverance, faith, and appreciation in all she does. She credits these four core values with helping her overcome the greatest challenge of her life: packing up and moving to Florida on her own. She had the passion to do something different and took a risk that has paid off. Having worked fulltime while obtaining her education, Waterhouse believes strongly in Keiser University's model of education and says it is very conducive to supporting the working woman.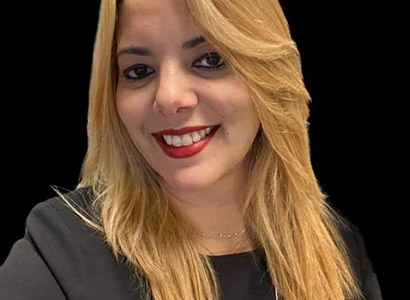 Norma Pastore, Dean of Academic Affairs for Latin Division
Norma Pastore is the Dean of Academic for Keiser University's Latin Division, serving in the position for seven years. Originally from the Dominican Republic, she says her greatest challenge in life was moving to the United States and putting her career on hold after marriage and the birth of her child. She committed to continuing her academic pursuits and earned her Doctor of Health Science degree from Keiser University. She believes Keiser University's robust online learning options enable working women to excel in their careers, helping them earn social inclusion, autonomy, and independence.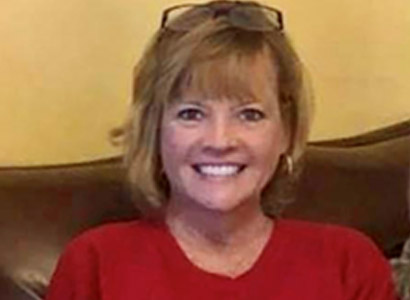 T.J. Long, Director of Government Relations
T.J. Long is the Director of Government Relations and has been a member of the Keiser University faculty for over 16 years. She believes that Keiser University's model for education works well for older students because of it's smaller class sizes and single subject courses, allowing women and mothers to focus on their studies one subject at a time while working and taking care of their families. Her greatest mentor in life was her mother, Margie, who demonstrated tremendous strength and taught her to always fight for what she wanted to achieve. Long overcame one of her greatest challenges when making the transition from early childhood education to higher education. She questioned whether she would be a good fit for the organization, but after some advice from Mrs. Keiser, Long gained the confidence and knowledge for the position and has since become an invaluable member of the university.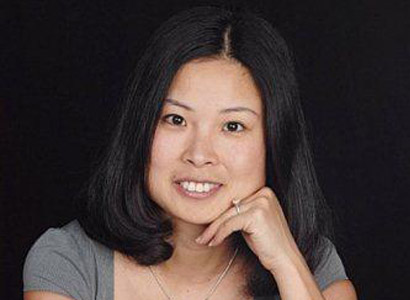 Yan Luo Beitler, Associate Vice-Chancellor of International Affairs
Yan Luo Beitler has worked for Keiser University for nearly 12 years and was recently promoted to the Associate Vice-Chancellor of International Affairs position after serving as the Dean of Graduate School. She was born and raised in China and says that one of her greatest challenges was leaving everything behind to start a life in the United States. She worked hard to learn the environment, collaborate with mentors/colleagues/ friends, and thrive in her new position. Her greatest mentor has been Dr. Robert Keiser, who she says is a brilliant mentor, and invests in their growth on a personal level. Beitler is a strong believer in the Keiser University education model and says that all faculty truly put students first.