Partnerships
Dear Prospective Student,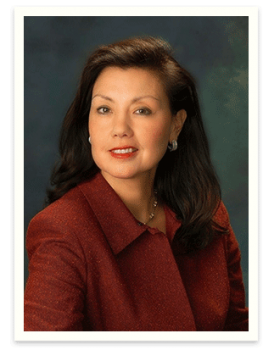 Welcome to the Community Relations and Student Advancement Department of Keiser University. Our purpose is to assist our students as they pursue their educational and career goals, to be a resource for employers seeking skilled graduates, and to be of service to our communities.
In 1977, we recognized the demand for a high-quality national institution that would serve the needs of career-focused students and the changing requirements of growing business and healthcare communities. That year, we started the Keiser School with just one student, two classrooms, and a strong commitment to prepare graduates for professional careers in a dynamic workforce.
Today, over 44 years later, our commitment remains the same, even as our institution has grown to become Keiser University with more than 20,000 students in 20-plus location in Florida and internationally in Nicaragua and China. Our values of service, leadership, collaboration, excellence, and integrity still drive our efforts and determine our priorities.
Our "students first" philosophy combines foundational skills, leadership preparation, financial literacy, student support services including tutoring, writing and math labs, and convenient scheduling options for students. Many of our degrees require an internship, externship or clinical rotations which provide students valuable hands-on learning opportunities within a professional setting.
Collaborative partnerships with employers are an essential part of our mission. More than 1,000 industry advisors help us customized training for students at their jobsite, online, and on campus. Their guidance and recommendations ensure that our curriculum is "state of the practice", thus preparing our students to compete and lead in their chosen fields. As a result, Keiser University is proud to be recognized with high placement and graduation rates.
We believe that leadership development is also a critical element of a student's education and a necessary attribute for success. Keiser students are encouraged to take part in student organizations, such as the Student Government Association, honor societies and clubs specific to their chosen degree.
Keiser University strives for excellence on and off the field, offering 25 athletic programs including Seahawks football which debuted in Fall 2018. Seahawks sports at our Flagship campus in West Palm Beach includes men's and women's programs in basketball, golf, cross country, track and field, soccer, tennis and many more, as part of the National Association of Intercollegiate Athletics (NAIA) and the Sun Sports Conference.
Keiser University has enjoyed a rich tradition of service and achievement. Students, faculty, and staff volunteer hundreds of hours to charitable causes, raising money and donating their respective talents to benefit those in need. Our charitable giving and volunteer service hours through institution-driven fundraisers across Florida amount to more than $1.5 million annually. Recipients included the American Cancer Society, the Cystic Fibrosis Foundation, the March of Dimes and many more deserving organizations.
We appreciate the opportunity to be an integral part of the communities and state we service. Thank you for being our partners in changing and enriching lives. Together, we will continue to provide a foundation of educational excellence for the future of Florida.
Sincerely yours,
Belinda Keiser
Partnerships Request Form