Why Keiser
At Keiser University we are here to help you succeed by providing the professional and academic foundation to meet your educational goals and objectives. Keiser University continues to be a valuable partner to employers, the community, and, above all, a valued choice for students serious about their education and career.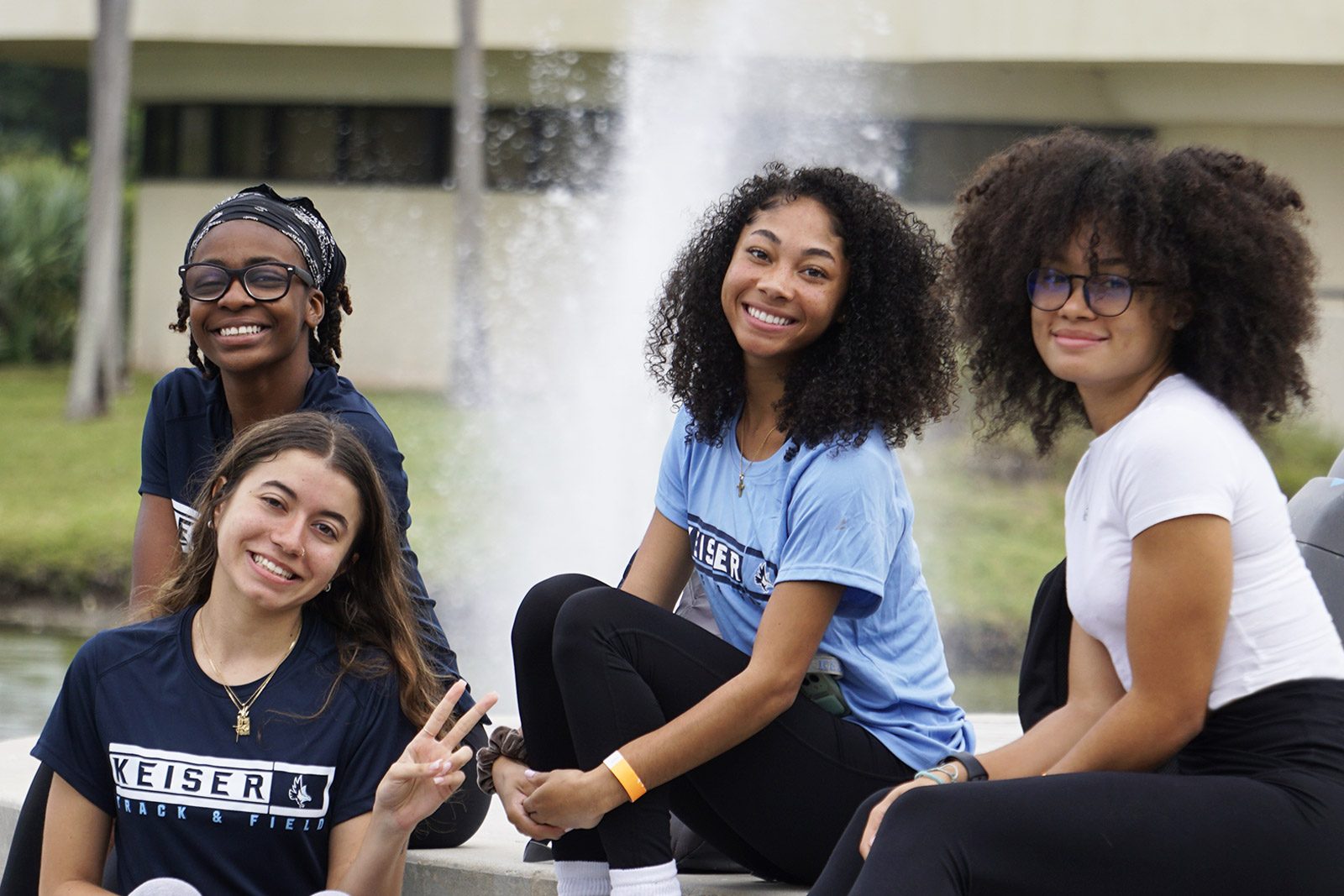 Keiser University Offers Day, Evening or Online Classes to Accommodate Your Schedule
We understand that today's students have many responsibilities and obligations in their lives. At Keiser, we deliver the same quality education through different scheduling options to accommodate busy schedules. Whether you choose day, evening, or online classes, chances are, you will find a schedule that fits yours and allows you to fulfill one of the most important commitments you can make – a commitment to your education.
You Will Benefit from Small Class Sizes
The school was founded when the Keiser family recognized a need for hands-on career education in small classes. This student-friendly concept has remained at the foundation of the Keiser mission and continues to attract students who enjoy a more personal learning environment.
At Keiser University, You Receive a Hands-On Learning Experience
As a Keiser University student, you will not only learn classroom theory, but also gain valuable experience on equipment you will likely use in your new profession. The technology and resources used to prepare you for the challenges of the modern day workplace.

Keiser University is Institutionally Accredited and Has Program-Specific Accreditations
Maintaining our accreditations means that we are held to the highest quality standards. This ensures our students receive the best possible education. We choose to seek out programmatic accreditations recognized by industry professionals in order to provide our students with the best opportunities available in their chosen field.
Keiser University is accredited by the Southern Association of Colleges and Schools Commission on Colleges to award certificates and degrees at the associate, baccalaureate, masters, specialist, and doctoral levels. Questions about the accreditation of Keiser University may be directed in writing to the Southern Association of Colleges and Schools Commission on Colleges at 1866 Southern Lane, Decatur, Georgia 30033-4097 by calling (404) 679-4500, or by using information available on SACSCOC's website (www.sacscoc.org).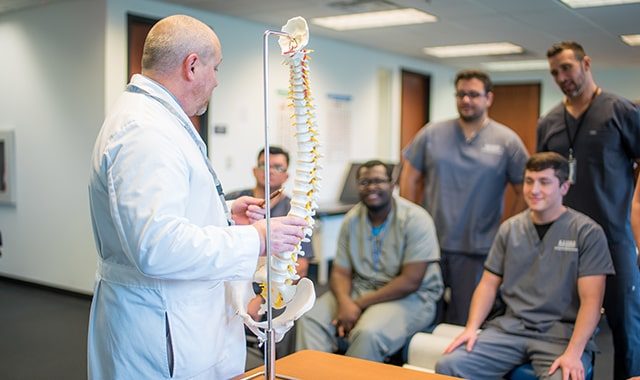 Keiser University Offers Degrees to Prepare Graduates for Careers in their Chosen Professions
Keiser University continuously monitors trends in the workforce and offers over 100 different doctoral through associate degrees in a variety of health care, business, information technology, culinary arts, legal studies, and education fields.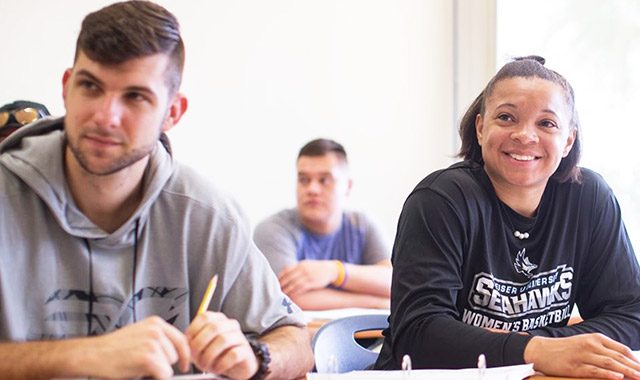 At Keiser University, You Receive Your Education One Class at a Time
As a student, you will attend one class at a time for four weeks and take your final exam before moving on to your next class. This schedule eliminates juggling several classes or multiple assignments and exams simultaneously.

This focused approach on a single class, combined with small class size, ensures easy access to faculty and hands-on education that meets your needs.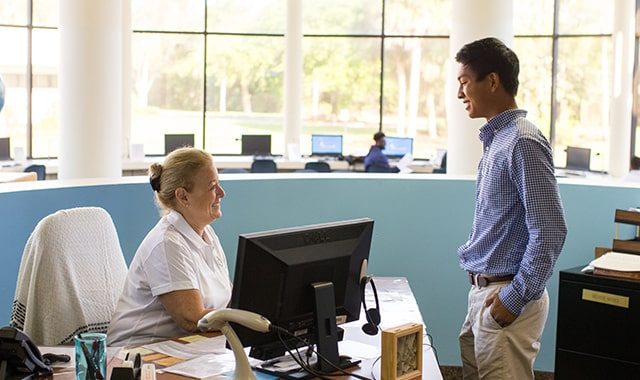 Keiser University Delivers a Career-Focused Curriculum Evaluated by Statewide Employers
Keiser University maintains active advisory boards at each campus for each program of study made up of communities of interest, comprised of industry experts, community leaders, University alumni, faculty, and staff.

Statewide, hundreds of advisory board members meet bi-annually to review curriculum, equipment, and facilities which provide state of the practice information about changes in industries for which we offer programs.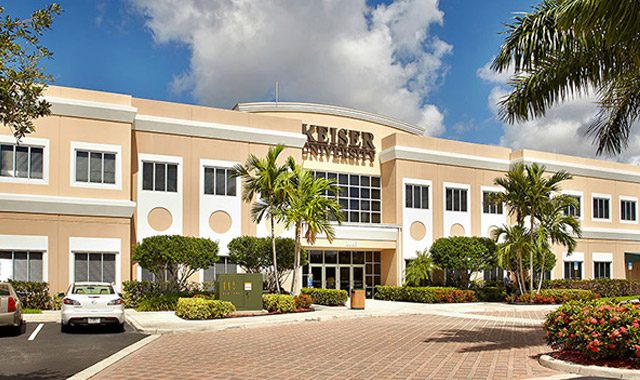 Keiser University is One of Florida's Largest, Independent Career Universities
Keiser University has campuses throughout the state and online.

The main campus is located in Fort Lauderdale with additional campuses located in Clearwater, Daytona Beach, Flagship Residential, Fort Myers, Jacksonville, Lakeland, Melbourne, Miami, Naples, New Port Richey, Orlando, Patrick Space Force Base, Pembroke Pines, Port St. Lucie, Sarasota, Tallahassee, Tampa, and West Palm Beach.