Military Link Portals
We Are Military-Friendly
We appreciate your service to our nation, and we have an admissions team dedicated to serving military personnel. Keiser University is committed to helping Servicemembers, Veterans, and their families obtain their college degree. Keiser University has received several accolades and recognition for our military program from the following:
Keiser University Ranked as one of the top schools in the nation by the Military Times Best for Vets Colleges
Keiser University named by Military Advanced Education Magazine as a Top Military Friendly College or University
Keiser University ranked as Best Colleges for Veterans by US News
Keiser University recognized for its Outstanding Performance in Executing Mental Health Awareness from Kognito Vets on Campus program.
Keiser University received recognition as one of the top Military Friendly Schools in the nation by GI Jobs
We look forward to serving our military students!
All U.S. military families have unlimited access to Tutor.com provided by the Department of Defense. Military service members and their dependents around the world can work with a certified, professional tutor online 24/7 to get help with homework, studying, test prep, resume writing and more. (
http://www.tutor.com/military
)
Why Keiser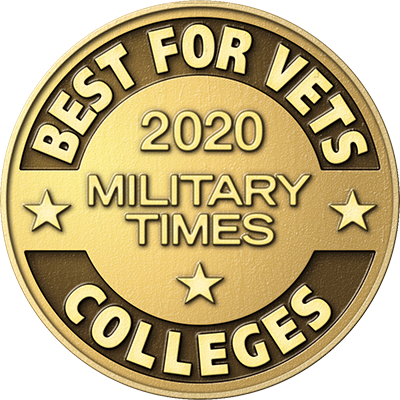 At Keiser University we are here to help you succeed by providing the professional and academic foundation to meet your educational goals and objectives. Keiser University continues to be a valuable partner to employers, the community, and, above all, a valued choice for military students serious about their education and career.
For over 40 years Keiser University has been a leader in career education. Our campuses offer Associate, Bachelor's, Master's, and doctoral degrees to prepare you for today's most in-demand careers in fields such as Business, Computers and Technology, Criminal Justice, Homeland Security, Health Care, and Legal Studies.
Military Friendly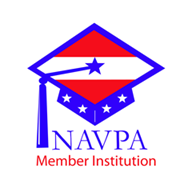 Keiser University is proud to have Veterans and military affiliated employees on staff. We've been in your boots and our team has verified your education will meet your needs by ensuring:
Flexibility of class scheduling; day, night, weekends, or 24/7 access to online classes
Small Class Sizes
Classes start every month; no need to wait until the fall semester
Graduate career assistance available
Financial Aid and VA benefits available to those who qualify
Assistance with VA Benefits and Tuition Assistance (TA)
Educational Planning
Scholarship opportunities for qualified service members, veterans and military dependents
Military training considered for college credit
Credit for College Level Examination Program (CLEP) and DANTES (DSST)
Yellow Ribbon Program Participant
Keiser University is approved for veterans training
At Keiser University, you receive your education one class at a time
As a student, you will attend one class at a time for four weeks and take your final exam before moving on to your next class. This schedule eliminates juggling several classes or multiple assignments and exams simultaneously. This focused approach on a single class, combined with small class size, ensures easy access to faculty and hands-on education that meets your needs.
At Keiser University, we offer small class sizes
As a Keiser University student, you will not only learn classroom theory, but also gain valuable experience on equipment you will likely use in your new profession. Current technology and resources used to prepare you for the challenges of the modern day workplace.
Keiser University is institutionally accredited and has program-specific accreditations
Maintaining our accreditations means that we are held to the highest quality standards. This ensures our students receive the best possible education. We choose to seek out programmatic accreditations recognized by industry professionals in order to provide our students with the best opportunities available in their chosen field. Keiser University is accredited by the Southern Association of Colleges and Schools Commission on Colleges to award certificates and degrees at the associate, baccalaureate, masters, specialist, and doctoral levels. Questions about the accreditation of Keiser University may be directed in writing to the Southern Association of Colleges and Schools Commission on Colleges at 1866 Southern Lane, Decatur, Georgia 30033-4097 by calling (404) 679-4500, or by using information available on SACSCOC's website (www.sacscoc.org).
Keiser University delivers a career-focused curriculum evaluated by statewide employers
Keiser University maintains active advisory boards at each campus for each program of study made up of communities of interest, comprised of industry experts, community leaders, University alumni, faculty, and staff. Statewide, hundreds of advisory board members meet bi-annually to review curriculum, equipment, and facilities which provide state of the practice information about changes in industries for which we offer programs. This helps prepare you to enter the workforce knowledgeable in your field of study.
Keiser University is one of Florida's largest, independent career universities
Keiser University has campuses throughout the state and online. The main campus is located in Fort Lauderdale with additional campuses located in Clearwater, Daytona Beach, Flagship Residential, Fort Myers, Jacksonville, Lakeland, Melbourne, Miami, Naples, New Port Richey, Orlando, Patrick Space Force Base, Pembroke Pines, Port St. Lucie, Sarasota, Tallahassee, Tampa, and West Palm Beach.
Testimonial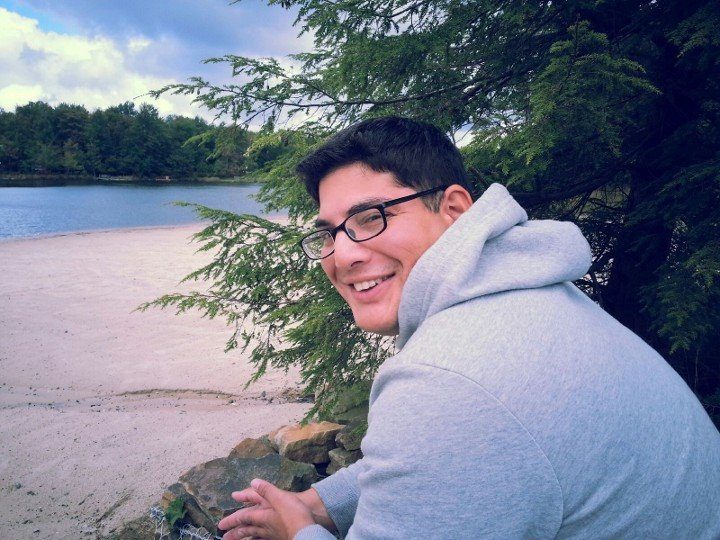 Eugenio Mauro
My experience at Keiser University was unlike none other. I was never really good at studying, so for me acquiring a college degree was not in my plans. After leaving the service I was never going to use my educational benefits because of the fear of failing at school. However, I looked into Keiser University and it just felt right. Soon after I started my classes in January of 2014, my first grade was an A. For me that was an amazing accomplishment. I believe that to be because of the caring and extra effort that the staff at Keiser University gives to all of their students. Every challenge that I have had was met by encouragement, caring and extra help from the staff. Dr. Watkins, a professor whom I will never forget, even came in on Saturdays to help me with my studies and I made it through. Now I am a Keiser University graduate working for the federal government, with a degree in Interdisciplinary Studies with concentrations in Criminal Justice and Homeland Security.
I am now attending Keiser University's graduate school to get my masters degree in Psychology. This school has changed my life for the better and it still continues to do so.
VA Pending Payment Policy: Student Rights and Responsibilities
In the event the Federal Government is delayed with tuition and fee payments to the institution, for those students using Post 9/11 G.I. Bill® (Chapter 33) or Vocational Rehabilitation & Employment (VR&E, Chapter 31) benefits, students will maintain access to continued enrollment and all University resources. These include but are not limited to the library, access to the Student Services department, class attendance, and/or other functions to assure the academic success of the student. Students will not incur any penalty or late fees due to VA pending payments, or be required to obtain additional funding to cover the cost of attendance.
All students using Chapter 33 benefits must provide a copy of their Certificate of Eligibility (COE) to the institution prior to the first day of class. All Veterans using Chapter 31 benefits must also provide a valid VA Form 28-1905 from their VRC prior to the first day of each semester.​
Should the VA not provide a complete payment on the students' behalf, the student will be responsible for all remaining costs incurred while attending school. This could occur if the student has already received all of their approved benefits, as there would be no remaining entitlement.