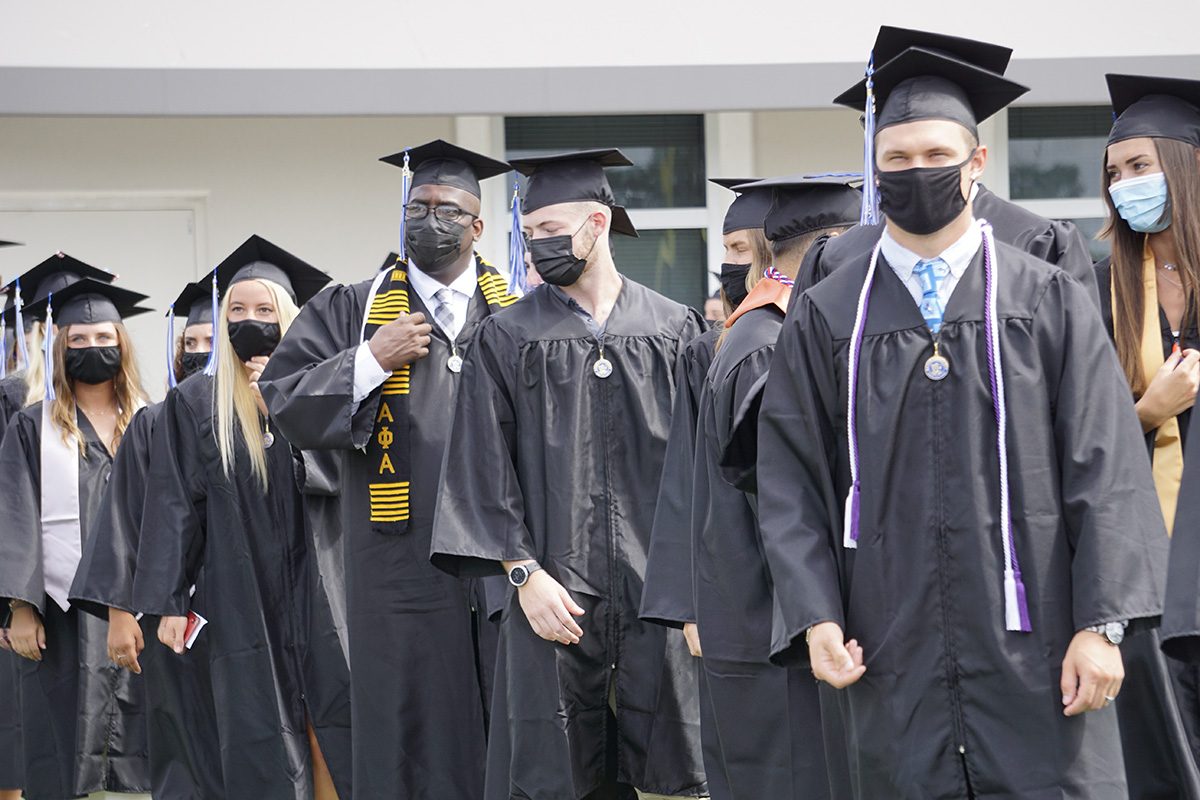 Keiser University spring commencement ceremonies honor graduates at 21 Florida campuses
May 19, 2021
Media Contacts:
Jeff LaLiberte / 954-821-3986 / [email protected]
Keiser University spring commencement ceremonies honor graduates at 21 Florida campuses
FORT LAUDERDALE, Fla.— From May through August, more than Keiser University campuses throughout Florida will host a series of commencement ceremonies to honor the more than 6,800 graduates who earned their degrees in 2020 and 2021. In total, more than 3,000 Keiser University students are expected to take part in ceremonies signifying completion of their college degrees and the beginning of the next chapter in their professional lives.
"It is important to recognize the hard work and dedication of our Seahawk graduates regardless of the degree they earned or what their next step in life may be," said Arthur Keiser, Chancellor and CEO of Keiser University. "They have shown a commitment to themselves and their families by pursuing an education that will prepare them to enter the workforce or take the next step in their academic endeavors.
The series of commencement ceremonies are being held at both indoor and outdoor facilities and include COVID-inspired safety measures meant to protect the graduates and their families.
Joining the friends and families of the graduates will be several prominent state and local leaders who will serve as keynote speakers at the ceremonies. The list of Keiser's commencement speakers includes U.S. Congressman Byron Donalds (FL-19) and John Rutherford (FL-4), Florida Representatives Amber Mariano (36th District) and Bob Rommel (106th District), and David Verinder, President/CEO of Sarasota Memorial Healthcare System.
Keiser University's Flagship campus in West Palm Beach, Fla., kicked off graduation season on April 30 at an outdoor event. More than 130 Keiser graduates earned their degree at a ceremony presided over by Keiser. Since then, Keiser campuses in Lakeland, Sarasota, New Port Richey, and Naples have hosted safe, and socially distanced ceremonies in compliance with CDC guidelines.
"Keiser University's Class of 2020 and 2021 have shown great persistence in achieving their academic goals," said Keiser. "I commend them all for their perseverance and invite them to stay engaged with their alma mater."
Since 1977, Keiser University has awarded roughly 68,000 diplomas and degrees. Over the past 40 years, Keiser has become Florida's second largest, not-for-profit university in serving approximately 20,000 students.
Keiser University is a private, not-for-profit university, serving nearly 20,000 students and employing 3,800 faculty and staff members. Co-founded in 1977 by Chancellor Arthur Keiser, Ph.D., and Evelyn Keiser, the university currently offers more than 100 degrees at 21 Florida campuses, as well as online and at two international sites. Keiser University is accredited by the Southern Association of Colleges and Schools Commission on Colleges as a level VI institution to award certificates and degrees at the associate, baccalaureate, masters, specialist, and doctoral levels. For additional information regarding Keiser University, visit www.keiseruniversity.edu.
# # #