The Orlando campus of Keiser University will be hosting speakers from the National Association of Black Accountants (NABA), BNYMellon (a banking and investment firm), and Robert Half International (staffing and employment agency for business and accounting professionals).  These experts will be discussing the accounting and business industry and the careers and opportunities available for graduates with a business degree.  They will discuss the NABA from a national and regional perspective.  Finally, they will discuss the Toastmasters International organization and their personal experiences with the group.
They will be on campus on Friday, Feb. 19 from 9:00-10:00 a.m. in room #202.  For additional information reach out to Melissa Jones, Associate Dean of Academic Affairs at 407-273-5800.
Guest Speakers –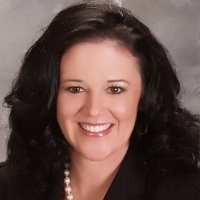 Kathleen Downs is a Senior Vice President with RHI in the Finance and Accounting permanent placement group in Orlando Florida.  She started with RHI in 2000.  Prior to this, she was CEO of a recreation/retail/education organization in Bonn, Germany.  Prior to her work in Bonn she resided In Frankfurt Germany and Mons Belgium working as a Controller and Operations Manager.  Kathleen received her undergraduate degree from University of Maryland and her MBA from Boston University.  She has 30 years of experience internationally that spans from finance through operations.  Kathleen was the 2000 Rookie of the year for Robert Half and has consistently been a top worldwide producer for RHI since then.  As a corporate spokesperson for RHI, she is routinely featured in the WSJ and other business publications.  Kathleen is actively involved with a number of professional organizations within the field of Finance and Accounting and sits on several not for profit boards.  She speaks German and remains involved in Diplomatic initiatives in Orlando.
Tannia Steele has been involved with the National Association of Black Accountants for over 10 years.  She is a charter member of the NABA at UCF Chapter and is serving her third term as President of the NABA Greater Orlando Professional Chapter.  She is also involved in the Toastmasters International where she serves as President, Vice President of Education, and Treasurer at the Westwood Club and 2015-16 District 84 Conference Treasurer.  Tannia started working for Marriott Vacations Worldwide over seven years ago.  Her career began as an Assistant Controller Trainee working at multiple resorts in Orlando, the Florida / Caribbean Regional office and corporate offices on a wide variety of projects.  In 2010 she was promoted to Senior Assistant controller over two resorts where she served as a business partner to the operations managers and streamlined accounting procedures.  In 2013 she was promoted to Accounting Manager working out of the corporate office for the Innovative Product Supply Management department.  Tannia graduated from UCF with a Bachelor's degree in Accounting and earned her MBA with a concentration in Accounting from the University of Phoenix.  She also has a certificate in Event Management from the Rosen School of Hospitality Management.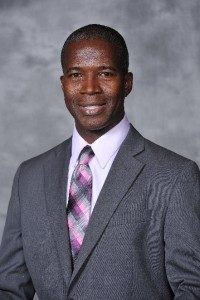 Max A. Smith is a Vice President and Senior Accounting Manager at BNY Mellon. Max joined BNY Mellon in 1998 in an accounting training program and was assigned to the Master Trust Account Group servicing Custodial Pension Funds & Custodial Personal Funds. In 2000 Max joined a project to onboard BNY Mellon's first full service outsourcing investment manager client. Max served various business analyst roles on the project and became a unit manager in 2001. Max serves on the Leadership Committee for BNY Mellon Central Florida Business Resource Groups (BRG) and Co-chairs the Central Florida chapter of BNY Mellon multi-cultured BRG IMPACT. He is a member of the company's Toastmasters Club. He is active in collaborating, coordinating and organizing many of the numerous community partnership events in his region and serves as a mentor (Big) in the BNY Mellon Big Brother Big Sister Site Based Program. Max was named Diversity & Inclusion Champion for July 2012 at BNY Mellon and is a recipient of the Harlem YMCA Black Achiever in Industry Award for 2013. Max is a member of National Association of Black Accountants (NABA) and serves on the board of the Orlando Chapter as Director of Professional Development. Max holds a BS in Finance from the University Of Maryland University College and an MBA with a concentration Technology from the University of Phoenix.