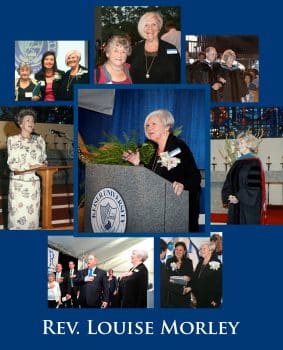 "Today we pay tribute and thank Louise (Reverend Louise Morley) who has served our students and the greater Keiser University community for almost 40 years.
Known for her high standards, compassion, understanding, ability to support others, and – most of all – her tremendous heart, we are grateful. Our longest serving team member, at 81 years young, continues to teach us one of life's valuable lessons: that each and every one of us is a tremendous gift to the world and being of service to others is a responsibility to take as our own." – Belinda Keiser, Vice Chancellor of Community Relations and Student Advancement
Rev. Morley's began her career with Keiser University in 1979, first as faculty and then administration where she has held the following positions: Business Manager, Assistant to the President, Campus Director, Vice Chancellor of Human Resources and currently Ombudsman.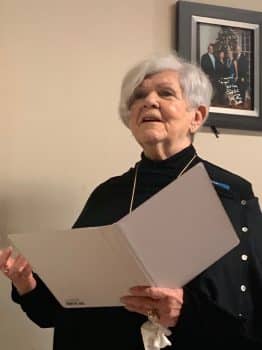 She is a graduate of St. Thomas University (Spiritual Directing). She holds a Masters in Theology from Fillmore Seminary and Doctorate of Divinity from Fillmore Theological College. Additionally, she is an active member of the National Association of Mental Illness, the Spiritual Directors International, and the Independent Alliance of Ministers in Unity.
Please share your own favorite thoughts or "Louise Lesson" from Rev. Morley in our comment section below, or send a photo to s[email protected] and we'll post it for you.
Thank you Rev. Morley for all you do.