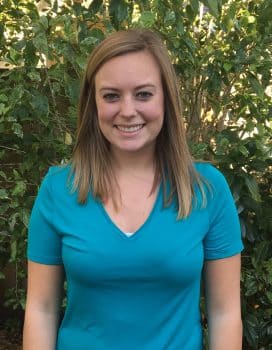 Christine Fazzino, COTA/L – Graduate from KU Miami in Associate of Science in Occupational Therapy Assistant 
"The occupational therapy assistant program at Keiser University was life changing. My teachers were amazing and extremely helpful throughout the entire process. In addition to learning the curriculum, we were taught ways to support and understand the client and their needs.
I became part of the student occupational therapy association as the president, before starting my fieldwork. It was an incredible experience. I learned how to become a better leader, and encourage other students about different organizations we were supporting, including Autism Speaks and the Wounded Warrior Project.
After graduation and passing the boards, I worked for a pediatric home health company, TheraChoice, Inc., which was a very rewarding and a growing experience for me. I developed my skills with help from my OT, while still having the freedom to use my own ideas and techniques.
I am now currently working for a company called Brain Harmony. Brain Harmony sees clients in a clinic setting as well as at home through a video-coaching program. Brain Harmony uses a unique active listening program, called Integrated Listening Systems (iLs) that uses air and bone conduction to stimulate and retrain the brain. I am currently the Lead Home Program Therapist for Brain Harmony. I use videoconferencing to teach clients how to use the iLs equipment, and to provide support throughout the listening process. I have seen unbelievable changes in my clients from this program.
My time at Keiser University has helped me to become the COTA that I am today. I couldn't imagine attending another program that would have the faculty and staff like those I experienced at Keiser."