JACKSONVILLE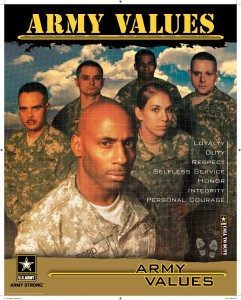 Eric L. Ford – I am currently enrolled in Graduate school at Keiser (MBA) program. I served 27 year as an Engineer and was selected by the Army to represent its Army Valued Campaigned. This selection process was throughout the entire Army. I have also been award two Purple Hearts, one for Iraq and the other for Afghanistan. The highest rank achieved was Sergeant Major (E-9). You can view the commercials and poster on the Army G1 site.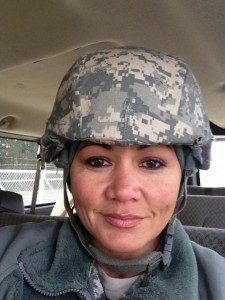 Doreenkay M. Ford – I am enrolled into the PTA program here in Jacksonville. I am still serving the Army, and have been stationed in Korea and Germany and now with duty on Camp Blanding. I loves mentoring Soldiers and veterans, the highest rank achieved is Staff Sergeant, I have deploy to Iraq in support of Global War on Terrorism.
MIAMI
Veteran students such as Alejandro Rodriguez, who served in the USMC for four years active duty with one tour to Iraq in 2009 as a Heavy Equipment Mechanic, are the backbone of our student population.  Rodriguez is currently earning his BA in Psychology with the professional goal of treating veterans psychological needs, which he feels need to have more of a spotlight shone on them for returning veterans.
He chose to attend KU so he could pursue his dream of opening a non-profit geared towards veterans, their surviving spouses, and/or next of kin to help and assist with any emotional or mental instability they may encounter throughout their lives.  "Currently I am focusing one hundred percent on school and devoting as much time to learning and volunteering as I can, while committing small, random acts of kindness in hopes of brightening up people's days," stated Alejandro Rodriguez.
As a veteran, he is thankful for the tight knit community, mentors and educators available to him at KU.  Adjusting to being a student isn't easy, especially when your fellow students have different outlooks on life.  However, at the end of the day, he is committed to his dreams of helping his fellow brothers and sisters in the armed forces and throws himself into his education with the same dedication and drive he had in the military.  Aside from being a full-time student he serves as Vice President for Phi Theta Kappa Honor Society and is an active member of the Psychology Club at the Miami campus.
MELBOURNE

Daniel Richardson is a BS in Biomedical Sciences student who served in the US Army in Infantry, where he earned two bronze stars.  He has also been selected to represent KU as a 2015 ICUF Presidential Fellow.  Here is a little bit about Daniel:
"I have always been more interested in science and mathematics than other areas of study such as Liberal Arts. I was first introduced to Healthcare in the Military. As an Infantryman, I received additional training in First Aid and Sanitation, where I was trained as a Combat Lifesaver, and EMT-B. This training introduced me to the human body and its many different systems. The complexity along with the various interventions performed in the application of healthcare fascinated me. Deployments to both Iraq and Afghanistan gave me extensive first-hand experience treating traumatic injuries and illnesses faced by soldiers in combat. I wanted to learn more and the biomedical program encompasses all of these things and will allow me to continue pursuing an education in healthcare.
Members of the Student Veterans of America at the Melbourne campus participate in monthly 'search and rescues' for homeless veterans. We are able to help connect them to previously unknown resources and services they may be entitled to, that could eventually help them get off the streets. Also the "Stand Down" event where veterans living on the streets can come and receive free medical, dental, and legal services in addition to receiving/exchanging supplies (sleeping bags, tents, canteens, etc.). These events really do help those in our area and it's a fun time too.