High school students from surrounding areas have been cooking up a storm  at Sarasota's Center for Culinary Arts this summer. In the summer camp series recently, students worked with Chef Craig and Chef Ellis to bake delicious American regional desserts. Groups of students made Dixie Peach Cobbler, Seattle Coffehouse Pot de Crème and Boston Crème Pie. At the end of the camp the groups tasted, compared and contrasted the outcome of all of the delicious desserts and enjoyed their "sweet success".
The competition team at Sarasota's Center for Culinary Arts knows that practice makes perfect. They dedicate time each week to honing their skills and never forget about the basics such as knife skills and sanitation.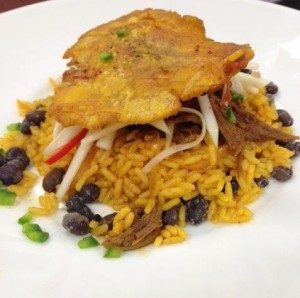 Lunch time is the best time at Sarasota's Center for Culinary Arts!….delicious Ropa Vieja with beans and rice and tostones made by Chef Deivert's American Regional class.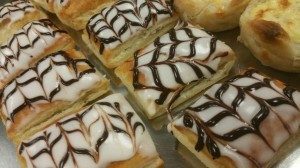 Chef Vat's Intro to Baking class produced some beautiful Napoleons while learning to make pastries and work with laminated dough.