Improving Organizational Effectiveness
Mike "Q" Quaintance, MBA, CCE
Keiser University-Fort Myers, Business Department Chair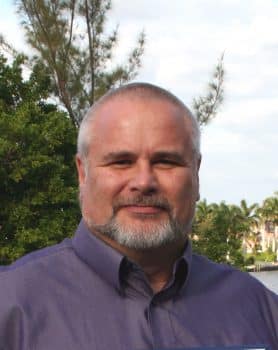 Society often judges leaders by how well they interact with people.  One important component of that interaction is the leader's emotional intelligence (EI).  A general definition of EI might look like this: the competence to identify and express emotions, understand emotions, assimilate emotions in thought, and regulate both positive and negative emotions in oneself and in others.   EI is a tool that can be used to moderate negative aspects of occupational stress and facilitate adaptive coping as leaders and managers strive to understand others and act wisely in those interactions with employees.
Not only does effective employee one-on-one interactions influence organizational performance, but the reduction of leader/manager stress can moderate conflict and enhance stability, continuity, and harmony within the overall organization.  Leaders and managers with high levels of EI can be instrumental in creating an effective EI culture that enhances organizational stability, much like the benefit of creating a culture where transformational or servant leaders are developed.
When one ponders effective EI, one contemplates competencies such as emotional expression, emotional self-awareness, emotional awareness of others, emotional reasoning, emotional self-management, emotional management of others, and emotional self-control.  There are several free online EI assessments that are great tools to evaluate your EI levels.  One of my favorite shorter assessments is from the Global Leadership Foundation (https://globallleadershipfoundation.com).  The evaluation generates four scores that evaluate self-awareness, self-management, social-awareness, and relationship management, giving participants direction for development.  It is a quick and short assessment that provides reliable outcomes.
Another assessment that gives participants a different perspective is one by Memorado (https://memorado.com/emotional_quotient).  Memorado not only gives the participant a score on self-awareness, social awareness, self-management, and social management, but it identifies an emotional type and explains the strengths and weaknesses of that emotional type in various settings.  This tool can be very helpful when evaluating EI in team settings.
Harvard Business Review has an assessment that measures emotional-awareness, positive outlook, emotional self-control, adaptability, and empathy.  What makes this assessment unusual is that it allows you to check your perception against a peer's perspective regarding your EI by sending them an assessment questionnaire regarding their perceptions of your EI.  If you seek peer input regarding your EI you may want to click on this link, https://hbr.org/2015/06/quiz-yourself-do-you-lead-with-emotional-intelligence.
These assessments are fun ways to get your team members to start a discussion regarding EI in your workplace.  They can lead to discussions about how your team might go about implanting some EI enhancement activities.  As always, if you have any questions or comments you can e-mail me at [email protected] or call me at (239) 277-1336.