While on a visit to  Fort Lauderdale, Stranahan High School students in the HOSA program had a surprise guest, talk to them during their orientation visit. Miss Florida Teen USA, Victoria Disorbo spoke to the students about why she supports the fight against cystic fibrosis. The students and advisors talked to Miss Florida Teen USA about cystic fibrosis as they are learning about the disease in school. The students also asked Miss Florida Teen about her competitions and what she wants to be in the future.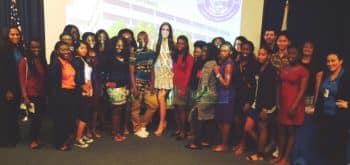 = = = = = = = = = = = = =
Miss Florida Teen USA, Victoria Disorbo' S platform charity is Cystic Fibrosis and she has helped support the various fundraising events and discussions about the disease. On her recent visit, Miss Disorbo met Ms. Evelyn Keiser.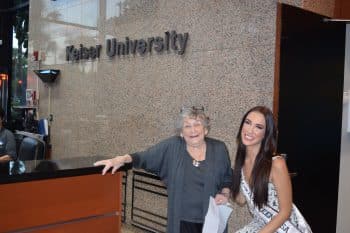 = = = = = = = = = = = = = = = =
Fort Lauderdale held a bagel fundraiser for Cystic Fibrosis Foundation. Special guest Miss Florida Teen USA, Victoria Disorbo was on hand to assist as her reign as Miss Florida Teen USA platform charity is cystic fibrosis. Another supporter for our fundraiser today was Big Bite Bagel of Coconut Creek who donated all the bagels to help raise funds.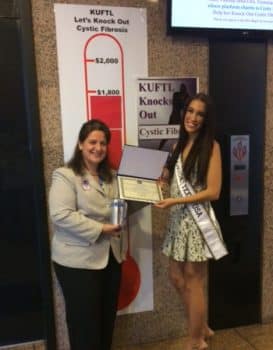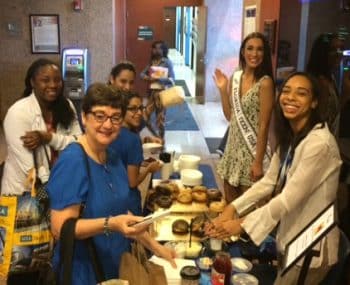 = = = = = = = = = = = =
Fort Lauderdale held its last fundraiser for cystic fibrosis where Toppings Pizza of Wilton Manors donated several pizzas. This was the fastest fundraiser ever where all the pizzas were gone in nine minutes! Students, faculty, and staff were so excited to help and eat the yummy pizza!