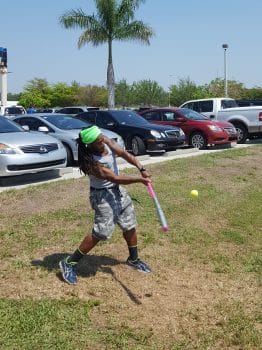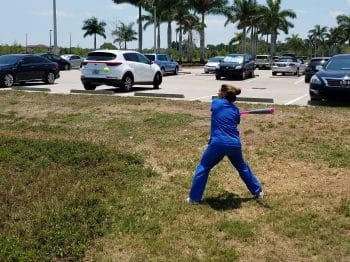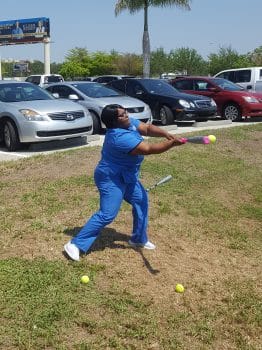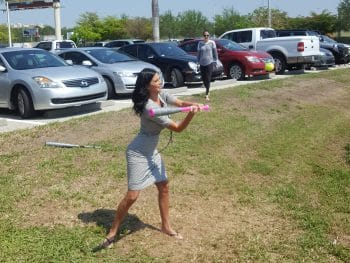 Fort Myers Showcases Sluggers at Welcome Week Homerun Derby 
Students, faculty and staff all took a swing at the Fort Myers campus homerun derby during Welcome Week. The longest homerun belonged to instructor, Joe Achinapura, who almost hit the neighboring building with one shot in particular. That was followed by an impressive showing by DMS instructor, Sandy Lacey, who put on an aerial assault with her at bats. And then students from all programs came out to try to put the Keiser employees to shame. While some sent moonshots and others barely lifted off, all involved walked away smiling and feeling a little less stressed in their day.
Seahawk Football Fever Already Running High at KU Fort Myers 
Welcome Week saw another fun opportunity for students, faculty and staff to take part in that aligned with the sport Keiser University will soon be adopting; football. Participants met on the second floor balcony to test their arm by launching footballs toward containers located below in the parking lot. Some threw with pinpoint accurate spirals like Tom Brady. Others threw lame ducks that somehow made it like Peyton Manning. And then the rest struggled to throw a football at all like Florida's own Tim Tebow. (Let the hate comments begin) But most importantly, everyone had fun and enjoyed grilled hot dogs and chips for their trouble.