As promised, this is our new "Get to Know" segment where we introduce a KU department and give you the 411 on what they do for you. This week we're talking about our fabulous KU Student Services Directors.
What they do:
Student Services Directors are there to help you with your resume, cover letters, thank you letters, interviewing skills and job search information. They also handle employer recruitment of students and graduates, on-campus visits by employers and job fairs. They conduct career building workshops, provide career assistance to students and graduates, prepare student ID cards, provide information on student health insurance, as well as coordinate the Leadership Distinction Program (professional development workshops).  They manage the online career center.
They plan and coordinate the annual graduation ceremonies, distribute the degrees (diplomas) and conduct Student Services exit interview processes. They plan and implement campus activities and oversee all campus student organizations.  In case you ever have a question or a problem, Student Services can provide assistance with helpful resources. They are the communication hub of the campus.
Who they are:
Below you can find each campus' Student Services Director.
Daytona – Lynne Carr
"Go confidently in the direction of your dreams. Live the life you've imagined." – Henry David Thoreau
e-Campus/Graduate School – Michelle Brecher
"I am a work in progress, dress in the fabric of a world unfolding" -Ani Difranco
Fort Lauderdale – Violet Lowrey
"I truly enjoy preparing students for their future endeavors by leading seminars on such topics as Resume Preparation, Mock Interviews, Networking, Dressing for Success, and an overall training to be positive, professional and with an attitude for success!"
Fort Myers – Ann Gannucci
"I enjoy working at Keiser because I want to make a difference in the lives of our students and to help them reach their full potential"
Jacksonville – Barbara Vick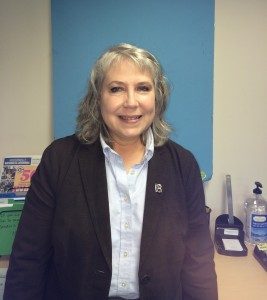 "Do the kindest thing in the kindest way." -May Broward Smith
Miami – Carmen Perez
"Through the years I have met so many wonderful students and graduates that have truly made my job so much more worth it. I am always proud to see our graduates happy and successful."
Lakeland – Ryan Reis
"As challenging as college can be, it can be even more the daunting and challenging to secure employment after graduation. We encourage students to begin preparing for their career on day one; through career counseling, strong student involvement, and community service."
Melbourne – Murielle Pamphile
"I am dedicated to helping students succeed in achieving their educational and career goals by providing resources that will enhance students college experience and professional development."
 Nicaragua – Nubia Granja
"Being part of the Keiser University family has been an invigorating experience! I am blessed to do what I have a passion for: To bring out the best in people and contribute in their formation as high quality professionals."
Orlando – Dennis Ferraro
"I truly believe in the Students First philosophy. In Student Services, we work with a lot of populations, including employers of our graduates, community organizations and government officials, but we maintain those relationships for our students. Employment agencies might work with students to help them get jobs, but they work for the employers first. Student Services serves Students First and then employers for our students to obtain employment."
Pembroke Pines – Kenlly Sornoza
"Shoot for the moon. Even if you miss, you'll land among the stars." -Norman Vincent Peale
Port St. Lucie – John Hooker
"I have been here for 10 years and enjoy helping our students each day on their journey to success. My favorite part of the job is the yearly graduation ceremony where it is my responsibility for the evening to be a big success for all!"
Sarasota – Violeta Huesman
"You were born to win, but to be a winner, you must plan to win, prepare to win, and expect to win." -Zig Ziglar
Tallahassee – Julia De Llanos
"It is not length of life, but depth of life." -Ralph Waldo Emerson
Tampa – Craig Stahl
"I have over 20 years of experience as an entrepreneur and as a senior executive in the financial services industry, building and managing high performance B2B sales organizations. My experience also includes management consulting with a focus on strategic planning, business unit development, and product and project management."
West Palm Beach – Elizabeth Houlihan
"As Student Services Director, I manage the Student Services Department's daily activities. Their responsibilities include providing professional development opportunities and career placement assistance to our students and graduates."
STUDENTS: Please email your submissions/questions/comments to the ELSE Student Editor, Kayla Bianchi at: k.bianchi@student.keiseruniversity.edu