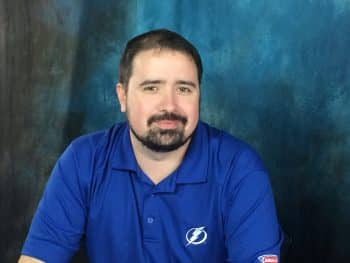 The road leading me to Keiser was fairly typical from many others. I started my collegiate career attending local Community Colleges. Originally enrolling at Polk Community College (now Polk State) I decided I need something further away from home. I transferred to H.C.C. and began to pursue journalism. After a short time in the program, and a small stint as an intern, I discovered that is not how I wanted to spend my career.
I then began to take classes at USF in hopes of finding myself. After a few semesters, I was still at a loss. Rather than continue to dump money into a college education that I was not sure I even wanted I took some time off. I worked odd jobs to pay the bills… and before I realized it, I was working 3 jobs, with very little to show for it. I decided enough was enough and that I would continue my education. My mother happened to work in the financial aid department at the Lakeland campus and told me to just check it out. As I looked through the different courses I came across Computer Graphics and Design. As it turns out, I had been designing shirts, flyers, brochures… all sorts of content without even realizing I enjoyed it, I could be paid for it, but I needed to learn more about it.
I met with the instructors Kerri and Greg and had an instant connection. I enrolled that day.
Over the course of the next year or so, They introduced me to countless computer software programs, both basic and complex graphic design principles, and a work ethic I had never had, nor truly needed. Before them I was never really challenged or motivated in that way.
Beyond the curriculum of the courses, the lessons they have taught me has paid dividends in my real work experiences. How to respond to criticisms, project and time management, interview skills, the list goes on and on. At the end of the day, they showed me how to design, but they taught me how to be a professional.
My instructors weren't interested in just teaching. They were invested in every single student. They were invested in me. I'm proud to say I went to Keiser, if for no other reason, because of my personal and professional development my instructors brought me.