Hospitality Students Earn Prestigious Hospitality Supervision Certificates
Hospitality students from the Jacksonville campus were awarded the prestigious Hospitality Supervision certificate from the American Hotel Lodging Educational Institute. The certificate recognizes the recipient promoting excellence within the field of hospitality management.
Hospitality Students Prepared & Designed Restaurant Concept
Hospitality students prepared and designed an actual restaurant concept in conjunction with their food & beverage management course. The audience sampled some cuisine and asked questions regarding the students project.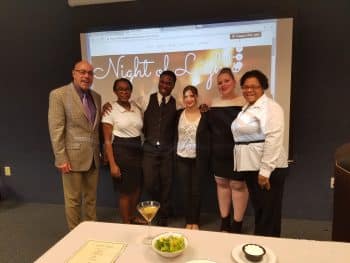 Hospitality Students Visit Top Golf
Hospitality students visited Top Golf as part of their food & beverage management class. They interacted and listened to top management as well as the sales department. They explained the factors and skill sets required to run a premiere entertainment and event venue.