Lamb loin- American Region students worked on food from Eastern Pennsylvania using lamb and mushrooms and central ingredients. Lamb loin with Rutabaga, roasted shallots and shitakes with a minted pea puree.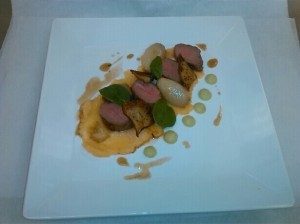 Chef Hayes works with Advanced Pastries student Catrice Winston on a Mocha Torte.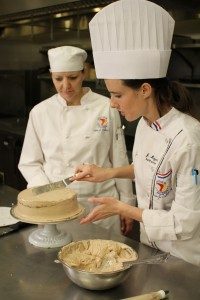 Supervision and Cost control with Chef Curtis conducted yield tests on Chicken and then created a dish- Herb Roasted Breast on Sweet Potato hash with an Herb Jus.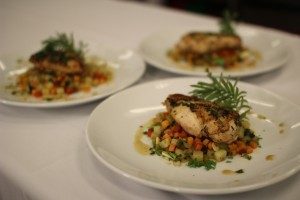 Samantha Strong breaks down a chicken under the direction of Chef John Curtis.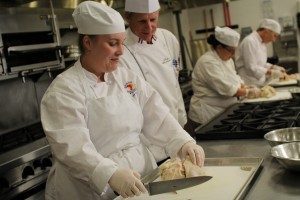 Chef McGuinness demonstrating sauté of poultry.