As Keiser University continues to celebrate its 40th anniversary, campuses throughout the state recently welcomed their communities to Spring Open Houses. Community leaders and family members of students and employees attended the "Grow Your Success" themed events and took part in a wide range of family-friendly activities.
"Our open house events allow us to invite the community in to tour the campus and learn more about our degrees by speaking directly to our Program Directors and faculty. Visitors also get to hear testimonials from our existing students and alumni in a meaning, interactive and engaging way, that's also a lot of fun," said Leslie Kristoff, KU Port St. Lucie Campus President.
"Attending an open house is a great way to make a campus visit, meet people and learn about the different degrees offered so you can see if this might be the right place for you!" said Gene A. McDonnell, Associate Vice Chancellor High School Relations for Keiser University.
Here are some highlights from various campuses:
Clearwater
The Clearwater campus presented the opportunity for individuals to plant the seeds for their future at the "Grow Your Success" Open House. The day was filled with demonstrations from both the Surgical Technology and Medical Assisting program, as well as presentations on various employment tracks. Kids jumped to the beat at our bounce house with music provided by 93.3 Hit Music Channel. Everyone including students, faculty, and alumni participated in our fun interactive activities. It was a great day to be a Keiser University Seahawk.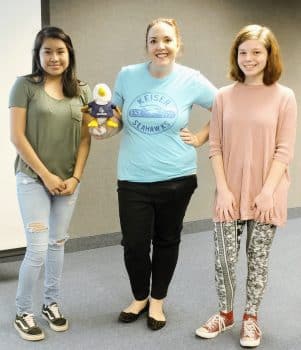 Daytona
Daytona kicked off their Open House with some campus tours while our guests had the advantage of meeting several of our chairs and instructors to explore our academic degrees. This event presented the perfect occasion for our future students to discover potential career opportunities. Our guests participated in our faculty and staff Q&A sessions while the kids participated in our Scholarly Egg Hunt and enjoyed story time with popcorn and a bounce house!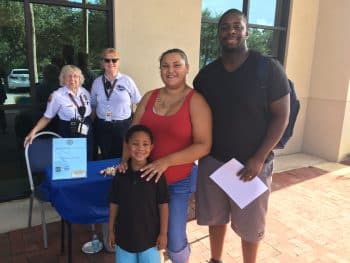 Fort Lauderdale
The Fort Lauderdale Campus welcomed its guests with open arms. Future students had the chance to mingle with students, faculty, and staff to learn about some of the featured degrees which included: Health Care, Business, Legal Studies, Criminal Justice, Technology, and Psychology. Along with the Financial Aid Q&A Sessions, guests were able to get an insight of life at Keiser with our "College 101" presentation.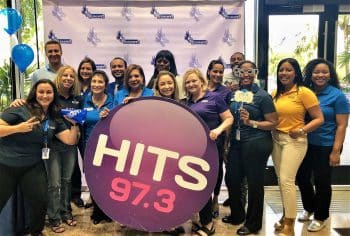 Fort Myers
The Fort Myers Campus had a very fun and interactive start to their open house. Our prospective students got the opportunity to do DMS Body Scans, get fitness assessments and nutrition tips, participate in the "Detecting Computer Hackers" info session and got a chance to learn about their blood typing with the help of our Health Care program. With 105.5 The Beat in charge of the music, our info sessions, and demonstrations our future students got a taste of what is like to be a KU Seahawk!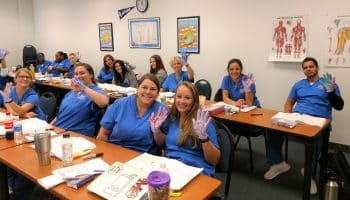 Jacksonville
The Jacksonville Open House was filled with various fun and interactive activities. To start off our guests enjoyed a Dodgeball Tournament put on by our Sports Medicine students. We had a Biomedical Sciences MOSH Planetarium, Balancing & Reaching Activities by our Physical Therapist Assistant students, a Crime Scene Lab, Occupational Therapy Assistant student's Recycling Target Practice, and lastly vital sign readings & anatomy puzzles by our healthcare program. These activities were in a fun and relaxed setting where our future students were able to learn about their true potential and future here at Keiser University.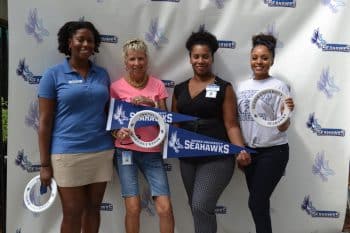 Lakeland
The "Grow Your Success" Open House in Lakeland was a total success! Future students got hands-on career exploration and were able to get a closer look at many of the degrees offered here at Keiser University by visiting our Academic Program experts. With Wild 94.1 interactive activities and our Q&A sessions with our professors and students, this was an enriching experience for all of our Open House guests.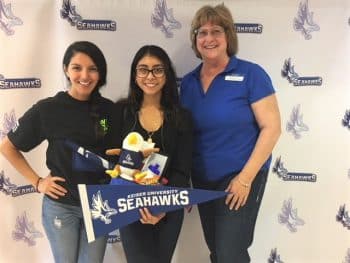 Melbourne
Starting off with the Myth Buster Game presented by the Dietetics & Nutrition Program future students got the opportunity to participate in a day full of demonstrations, games, and fun, interactive and informative activities. With My Kiss 95.1 rocking the house, our guests received BMI testing by the Sports Medicine and Fitness Technology students as well as participated in the Nursing & Diagnostic Medical Sonography's Lab Demo and Q&A sessions!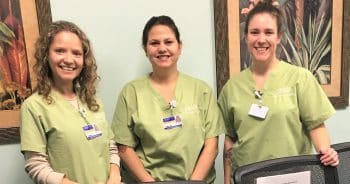 Miami.
 The Campus President and Dean kick-started the Open House with their interactive Info Sessions. Along with Lab tours and writing lab workshops, our students had the opportunity to learn more about the college experience. To better prepare our future students for what is to come, the Miami Campus presented a High school Success Workshop. This event was complimentary to anyone interested in preparing for different employment opportunities.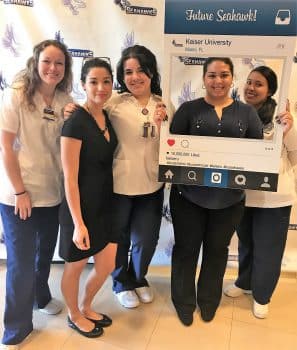 New Port Richey
All had a great time at the Grow Your Success Open House in New Port Richey. The Beat Radio Station WBTP 95.7 rocked the house with great tunes, while Campus President Mr. Gibbons grilled some fantastic food! There were career presentations, simulations, and lots of hands-on exhibits throughout the University, and Skylar couldn't help but get involved! He took over the microscope in the Medical Assisting Lab and received an exam by one of our guests! It was a great opportunity for our current and future students to network and experience the culture of Keiser University.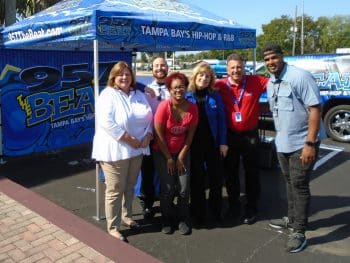 Orlando.
Beginning with the College 101: What You Need to Know, the Orlando campus had a day of interactive classroom demonstrations and a meet and greet with staff and instructors. Future students were given some keys to college success at the Financial Aid Q&A session.107.3 Solo Exitos had our students dancing and engaged in all of their games and contests! Keiser University's "Grow Your Success" Open House at our Orlando Campus was a success.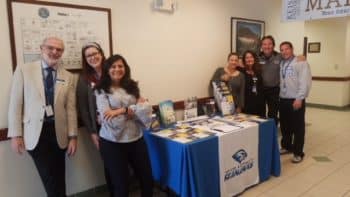 Pembroke Pines
The Open House at Pembroke Pines was a success as the first Freshman Preview was held for incoming students to learn all about the various academic degrees at the campus. Our future students also had the opportunity to explore career and employment tracks, meet one-on-one with students, faculty and alumni, and participate in interactive activities, all in a fun and relaxed atmosphere.
iHeartRadio's 94.9 kept toes tapping as winners for the raffle claimed their prize for Florida Panther tickets and Sergio's Restaurant!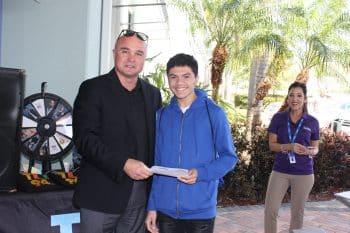 Port St. Lucie
The Port St. Lucie campus unveiled a scavenger hunt in which visitors received a prize for interacting with faculty members from different majors. Some of the favorite sessions included the "Solve the Crime Scene", "Healthy Snack Anatomy Trivia", "Paint Your Personality", "Name Your Business", and "Slime Making" sessions.  SWAT and K-9 demonstrations and blood pressure checks were also available.
Campus President Leslie Kristof noted that parents appreciate the opportunity to bring their children to campus and feel comfortable that they're engaged in meaningful family oriented activities. "That is why we have such fun while creatively presenting our academic curriculums," she said.
She also pointed out how pleased they were that Sheriff Ken Mascara came for the event. "His helicopter landing near our parking lot was especially intriguing to guests who were researching our Criminal Justice and Legal Studies programs, as the deputies graciously shared details of the advanced technology.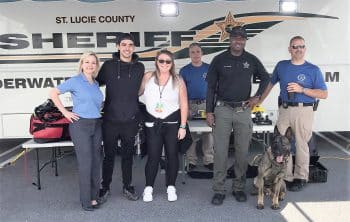 Sarasota
Future students took this opportunity to explore career and employment tracks, meet one-on-one with students, faculty, and alumni, and participate in interactive activities, all in a fun and relaxed atmosphere at the Sarasota "Grow Your Success" Open House. Perspective students participated in a series of activities which included: the Culinary and Pastry Showcase, interactive Medical Lab demonstrations, complimentary Blood Pressure Checks, mock Crime Scene and Court Room Drama, and lastly Password Cracking Demonstrations by our Cyber Forensics students.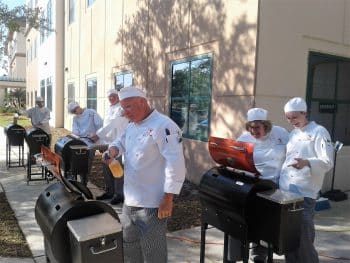 Tallahassee
 Beginning with the "Don't Put All Your Eggs in One Basket" KU Academic Easter Basket raffle, Tallahassee's Open House was full of fun and interactive activities. Some of the day's hit activities were our Health Care student's free blood pressure screening and the Financial Aid Q&A session. Program experts onsite answered prospective student's career questions. Hot 104.9 had everyone jamming as students, faculty, and alumni got the opportunity to meet and interact with incoming students.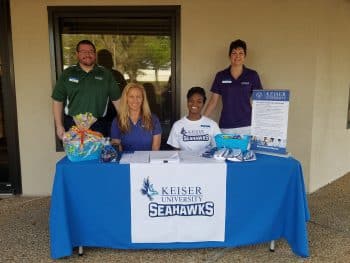 Tampa
 In a fun and relaxed atmosphere, the Tampa Campus made sure to create the perfect opportunity for prospective students to learn more about Keiser University at their "Grow Your Success" Open House. With the day's theme to "plant seeds for your future", guests enjoyed interactive demonstrations and informative info sessions. Some of the open house featured degrees were: Occupational Therapy Assistant, Biomedical Science, Crime Scene Technology, Forensic Investigation, Sports Medicine, and Fitness Technology/ Information Technology.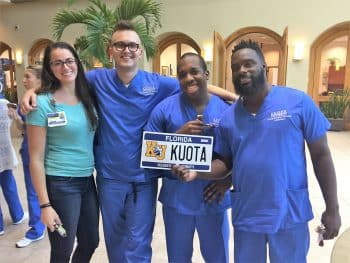 West Palm Beach
Keiser University's "Grow Your Success" Open House at West Palm Beach was a success! Prospective students took this opportunity to explore career and employment tracks, meet one-on-one with students, faculty, and alumni, and participate in interactive activities. Some of the Open House activities included FAFSA Overview, a Scholarship Workshop, and a Student Life & Student Success Workshop.