March 3, 2021
For Immediate Release
Media Contacts
Jeff Laliberte / 954-821-3986 / [email protected]
Suzi McCreery / 561-301-9583 / [email protected]
FOR IMMEDIATE RELEASE
Keiser University College of Golf Instructor Receives LPGA Award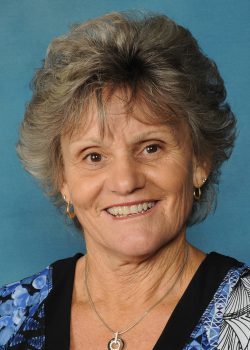 Donna White
West Palm Beach, Florida – February 2020 Keiser University College of Golf (KUCOG) instructor Donna White has recently been presented the 2020 Ladies Professional Golf Association (LPGA) Professional President's Award by National President Marvol Barnard.
Recognized for her leadership, long-term service, and contributions as an LPGA  Executive Committee member, White is also lauded for her role in initializing the educational partnership between the LPGA and Keiser University. As the LPGA's online Global Education Provider, Keiser University provides LPGA apprentices the platform to earn their LPGA certifications. In addition to the educational partnership, Keiser University associate and bachelor's degree graduates are now eligible to apply for the LPGA  professional certification, and LPGA members can request Keiser University tuition assistance.
"I was honored that President Barnard selected me for this award, and the recognition is shared with all of the Keiser University team players who were involved in making the partnership a reality," smiled White.
Having served as an instructor at many national programs and multiple committees White joined the LPGA in 1997 and became inducted into the organization's Hall of Fame in 2014. "It is an honor to have such an accomplished professional as a member of the Keiser University College of Golf faculty team, and we send our heartfelt best wishes to Ms. White on this well-deserved recognition," Dr. Eric Wilson, Keiser University's Executive Director of Golf Operations and PGA Legacy Master Professional.
White has many other professional accomplishments within the LPGA such as the National Professional of the Year Award in 2008 and the Ellen Griffin Rolex Award in 2006. She has also been named as one of the Top 50 Best Female Teachers by Golf Digest and Golf for Women Magazine, as well as the Bellsouth/SEC Women's Entrepreneur Award in 2000, the Samaritan Award for community service in 1988, and the Founder's Cup award presented by Golf Digest for community efforts in 1987.
About the LPGA Professionals
The LPGA Teaching Division was founded in 1959 as an outgrowth of the LPGA Tour. The newly renamed LPGA Professionals boasts the largest membership of women golf professionals in the world. LPGA Professionals are certified as golf instructors, coaches, and business managers through a comprehensive curriculum designed to meet the changing needs of the golfing public.
More than 1,800 strong, LPGA Professionals are dedicated to the advancement of golf and serve throughout the golf industry as head professionals, assistant professionals, teaching professionals, directors of golf, owners of golf schools and facilities, golf administrators, college and high school coaches, and more. LPGA Professionals support the LPGA's various grassroots programs that were created to involve women and youth in golf as well as contribute to the overall growth of the sport. These include LPGA*USGA Girls Golf, LPGA Tour Junior Clinics, the LPGA Lesson Zone, and LPGA Golf 101 programs.
About Keiser University
Keiser University is a private, not-for-profit university, serving nearly 20,000 students and employing 2,900 faculty and staff members. Co-founded in 1977 by Chancellor Arthur Keiser, Ph.D., and Evelyn Keiser, the university currently offers more than 100 degrees at 21 Florida campuses, as well as online and at two international sites.
Keiser University is accredited by the Southern Association of Colleges and Schools Commission on Colleges as a level VI institution to award certificates and degrees at the associate, baccalaureate, masters, specialist, and doctoral levels.
For additional information regarding Keiser University, visit http://www.keiseruniversity.edu.