Keiser University Flagship Campus Celebrates Commencement, Valedictorian Credits Leaders for Success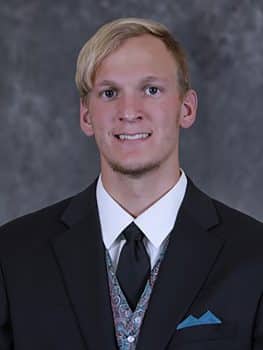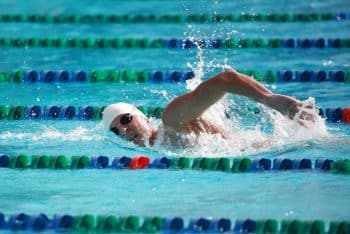 West Palm Beach, Florida – May 2019 Keiser University Flagship campus graduate Wyatt Engler, the university's 4.0 valedictorian and swim team National Champion, is now one step closer to entering the Biomedical Science field and directing cancer research, thanks to universal principles he's applied to his academic and athletic endeavors. The 22-year-old Biomedical Science major recently shared his Top 5 Tips for Academic and Athletic Success:
In class, sit in the learning T (front row or down the middle line of seats).
Be proactive instead of reactive.
Show up early to class and athletic practice.
Complete drills and assignments when they are first given.
Always actively take notes.
The 4.0 graduate credits Keiser Swimming Coach Adam Epstein and professor Joan Krakowsky for their encouragement and expertise, and shares that the same disciplines used for athletic success can be applied to achievement in the classroom. "There are multiple swimming principles that I have applied to my academic studies such as dedication, determination, motivation, timeliness, and grit," said Engler. "There were many swim practices that it took all my mental strength (and a teammate pushing me in) to get into the cold water. Swimming is a sport focused on endurance and fitness. If a swimmer spends two days out of the water, they must catch-up the next week to begin at the point they'd left off because one's body tires quicker and loses the proper 'feel' for the water. The same responses apply to late night homework assignments. Whenever I miss a day of class, I feel as if I am behind a week. Therefore, the same concepts of intentional and diligent discipline and focus apply to both endeavors," said Engler who hopes to direct 'major histocompatibility complex' research designed to encode various components of the immune system in order to confirm treatments for cancer and other diseases.
Over 100 graduates participated in the ceremony with the top seven countries of international origin including The United Kingdom, China, Australia, Belgium, Brazil, Canada, and Germany.
"As we celebrate over 40-years of putting students first, we applaud our graduates as they reach this milestone and are thankful to serve as an international destination," said Flagship campus President Dr. Gary Vonk. "As our graduates embrace the professional world, we enjoy learning of their continued success as we encourage lifelong learning, leadership, and community service," he added.
Keiser University welcomed Beth Kigel, President and CEO of the Palm Beach North Chamber of Commerce who'd delivered the inspiring commencement address. Salutatorian Matthew McKewin has earned his Bachelor of Business Administration degree in Management with a 3.96 average. He looks forward to returning to his home country of Australia where he will play professional basketball and found an Amateur Athletic Union team.
About Keiser University
Keiser University is a private, not-for-profit university, serving nearly 20,000 students and employing 3,800 faculty and staff members. Co-founded in 1977 by Chancellor Arthur Keiser, Ph.D., and Evelyn Keiser, the university currently offers more than 100 degrees at 21 Florida campuses, as well as online and at two international sites.
Keiser University is accredited by the Southern Association of Colleges and Schools Commission on Colleges as a level VI institution to award certificates and degrees at the associate, baccalaureate, masters, specialist, and doctoral levels.
For additional information regarding Keiser University, visit www.keiseruniversity.edu.