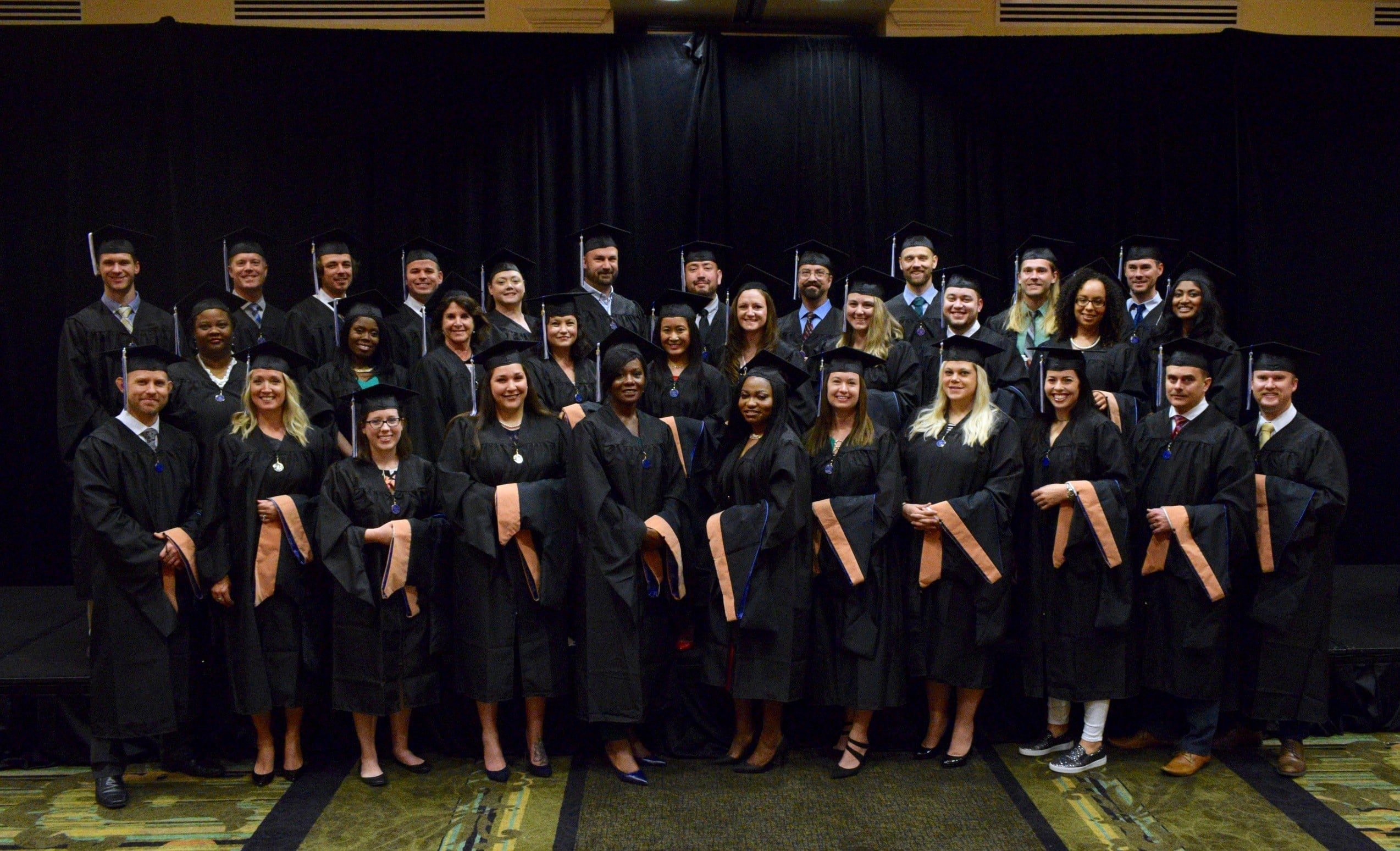 Keiser University holds Commencement Ceremonies for Master's in Nurse Anesthesia Graduates at Naples Campus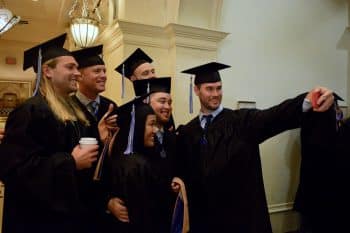 February 23, 2019
For Immediate Release
Media Contacts:
Dianne Anderson                                                                              Kelli Lane
954-801-6538                                                                                    954-235-0331
[email protected]                                                      [email protected]
First Class of Nurse Anesthetists Graduate from new Keiser University Campus in Naples, FL
Keiser University holds Commencement Ceremonies for 32 Master's in Nurse Anesthesia Students at Naples Campus
NAPLES, FL– Keiser University hosted its first commencement ceremony for graduates completing their master's degrees in Nurse Anesthesia at its newest Florida campus in Naples. Classes in this advanced nursing degree are limited to 32, which is the number of graduates who crossed the stage Saturday at the Naples Hilton to accept their degrees before an audience of well-wishers.
"It's been an intense 28 months for our graduates as well as family and friends who have supported them, with many sacrifices along the way," said Campus President Lynda Waterhouse. "The knowledge and skills you have gained during this time will be with you for the rest of your lives. You have persevered, and achieving your goal is well deserved."
Wearing academic regalia, graduates took part in a hooding ceremony, reserved as special recognition for masters or doctoral degree candidates. During the ceremony, a faculty member or professional in the field places the hood over the head of the graduate, signifying their success in completing the graduate program.
Graduate Mallory Stanton was hooded by her mother, Marilyn Stanton, a Registered Nurse Anesthetist who is retiring as her daughter begins working at the same hospital in Ann Arbor, Michigan. Mallory is also a national champion in trap and skeet shooting, a sport in which marksmen use shotguns to shoot at clay targets thrown into the air by spring devices called traps. For fun, she enjoys skydiving and is planning to throw her graduation cap from the air in a post ceremonial skydive. She believes her avocation sharpened her abilities in the classroom and will also translate into her new profession
"I think the mindset that you acquire shooting competitively allows you to focus under pressure," Stanton said. "If you're good at something and you can focus, you can find a way to apply those skills in other areas."
Sonya Pease, M.D., chief clinical officer for TeamHealth Anesthesia, gave the keynote address. She described some of her experiences from her early career in anesthesia care and noted that advances in recent years have made it one of the safest medical professions. Dr. Pease also passed along advice she received from her own commencement ceremony.
"If you always treat your patients like a beloved family member, you will make the right choices," she said.
The Keiser University Master of Science in Nurse Anesthesia is a 28-month curriculum that provides a broad variety of clinical experiences to enable students to successfully pass the national certification exam to become a Certified Registered Nurse Anesthetists (CRNA). The Naples campus includes simulated operating suites and a control room, which programs mannequins to simulate high-risk scenarios to train students.
This newly established campus offer another opportunity for Keiser University to provide advanced educational degree programs to students throughout Florida and nationwide, especially in the allied health field. This graduate-level degree program is also responsive to the state's growing health care needs and the nation's nursing shortage.
CRNAs are among the most in-demand advanced practice specialties in the health care field, and as such, are among the highest-paid nurses according to the Bureau of Labor Statistics. The BLS also projects this profession to grow much faster than other occupations. The overall job outlook for nurse anesthetists is expected to increase by 31 percent by 2026, due in part to the health care needs of an aging population.
About Keiser University:
Keiser University is a private, not-for-profit university, serving nearly 20,000 students and employing 3,800 faculty and staff members. Co-founded in 1977 by Chancellor Arthur Keiser, Ph.D., and Evelyn Keiser, the university currently offers more than 100 degrees at 21 Florida campuses, as well as online and at two international sites.
Keiser University is accredited by the Southern Association of Colleges and Schools Commission on Colleges as a level VI institution to award certificates and degrees at the associate, baccalaureate, masters, specialist, and doctoral levels.
For additional information regarding Keiser University, visit www.keiseruniversity.edu.