The Orlando campus of Keiser University collectively chose to contribute to the ongoing efforts to help those impacted by the horrific tragedy that took place on June 12, 2016.  The Orlando campus has close to 1,100 students and 130 staff and faculty members who call this community their home and wanted to do their part to ease the suffering of those touched by shooting at the Pulse.
Orlando Mayor Buddy Dyer announced the formation of the Fund to provide support to the victims of the Pulse tragedy and their families. The OneOrlando Board has been formed in order to distribute the funds in a transparent and accountable manner.
During the course of a week, the campus held a hot dog sale, dress down days, a bake sale, a grilled cheese sale, and a pancake/breakfast sale to raise funds to contribute to the OneOrlando Fund. Faculty and staff donated the items needed for each of the fundraising events, with volunteers helping to prepare and serve the food.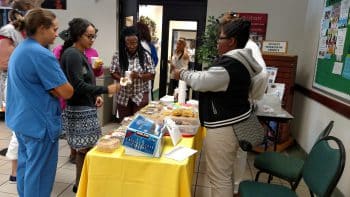 "This was a campus-wide initiative of students, faculty, and staff from every department who supported the fundraising efforts whether they volunteered their time, purchased supplies, or bought the items being sold and we were overwhelmed by the support," stated Dr. David Hubbard, Campus President. "By the end of the 4-day week the campus raised $785 for this cause and plans to continue ongoing efforts with OneBlood for regular blood drives at the campus."
Aside from making a financial contribution to OneOrlando Fund, the campus wanted to give the students, faculty, and staff the opportunity to share and express their sentiments about the tragedy.  A banner was created and colored markers were provided for students to write on it while it was in the Student Lounge. The banner has been delivered to the memorial outside of the Dr. Phillips Performing Arts Center.
Keiser University's Jacksonville campus was directly impacted by the tragic events as they lost a team member, Darryl Roman Burt II.  Darryl was a highly respected employee and friend, with contribution to our students and his colleagues that will never be forgotten.  In honor of Darryl, and every victim of the tragedy in Orlando, the Jacksonville campus hosted OneBlood on campus for a blood drive on June 30, 2016.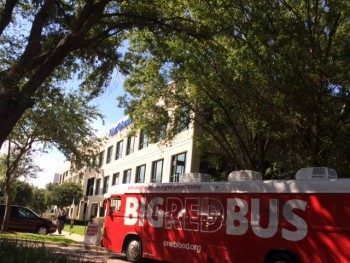 Blood Drive in Jacksonville in honor of Darryl Roman Burt II.