Keiser University Ranks in Top Ten Colleges for Money Magazine's 2018 Survey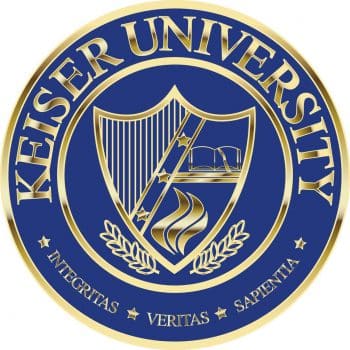 Among the thousands of places to invest in education for your future, Keiser University is money well spent, according to a new national ranking. Money Magazine listed Keiser University #8 in top colleges for the money in Florida in its 2018 survey. MONEY editors said the magazine used research and expert advice on education quality, financing, student performance and value to create the rankings.
"Our students and alums tell us frequently what a good investment a Keiser education is for their chosen career," said Chancellor Artur Keiser. "It's great to see a national publication like Money Magazine that focuses on good value and smart use of money also take notice."
Money narrowed its rankings to 727 of the best colleges nationwide based on the quality of education, affordability, and outcomes. 16 colleges in Florida made the cut. The magazine pared down its rankings by only including institutions that had at least 500 students, had sufficient, reliable data that could be analyzed, and were not strapped for cash. Money said the colleges also had graduations rates that were at least the median for its institutional category – public, private or historically black college or university – or had a high "value-added" graduation rate.
Here are the top ten in Florida:
1. University of Florida
2. Florida State University
3. University of South Florida
4. Florida International University
5. University of Miami
6. University of Central Florida
7. University of North Florida
8. Keiser University – Fort Lauderdale
9. New College of Florida
10. Everglades University
Money's "Best Colleges for Your Money" ranking combine what the magazine calls the most accurate pricing estimates available with indicators of alumni financial success, along with unique analysis of how much value a college adds when compared to other schools that take in similar students.
"We estimate a college's "value added" by calculating its performance on important measures such as graduation rates, student loan repayment and default rates, and post-graduation earnings, after adjusting for the types of students it admits. We believe this analysis gives students and parents a much better indication of which colleges will provide real value for their tuition dollars," the report states.