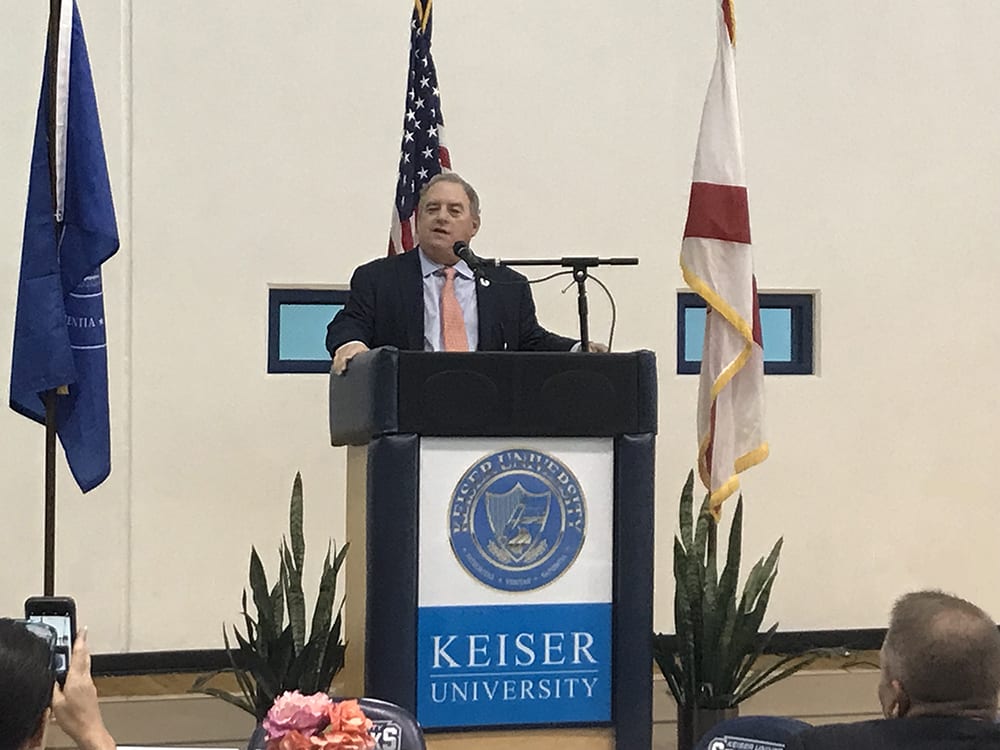 Keiser University Residency Program Proves Invaluable to Doctoral Candidates
July 12, 2019
For Immediate Release
Media Contacts
Kelli Lane / 954-235-0331 / [email protected]
Suzi McCreery / 561-301-9583 / [email protected]
FOR IMMEDIATE RELEASE
Keiser University's Residency Program Proves Invaluable for Doctoral Candidates
West Palm Beach, Florida – July 2019 Keiser University Chancellor Arthur Keiser, Ph.D. welcomed students to the university's Doctoral Residency, a required on-ground program for all doctoral students held at the university's Flagship campus July 8-12, 2019.
Led by senior faculty with research and publication experience, the event provides doctoral students an opportunity to meet face-to-face with faculty and other learners, while enhancing research skills and other required competencies for successful completion of the program.
The event is designed for doctoral programs in business, education, industrial psychology, and psychology to assist students with managing the dissertation process by providing pertinent and relevant seminars and workshops. Guest speakers and recently completed doctoral candidates share experiences, insight, and tips with students to help them meet the dissertation requirements as full-time and adjunct faculty and Graduate School administrators facilitate the events.
A highlight of the event, the Doctoral Residency Poster Session provided students the opportunity to enter into the world of academic and scientific research by collaborating with faculty and staff members to present posters describing the preliminary exploration they have conducted throughout the graduate program. With some of the presentations selected to be showcased at national conferences, the visual demonstration of the findings and methodology used to investigate qualitative and quantitative problems serves as a powerful lesson.
About Keiser University
Keiser University is a private, not-for-profit university, serving nearly 20,000 students and employing 3,800 faculty and staff members. Co-founded in 1977 by Chancellor Arthur Keiser, Ph.D., and Evelyn Keiser, the university currently offers more than 100 degrees at 21 Florida campuses, as well as online and at two international sites.
Keiser University is accredited by the Southern Association of Colleges and Schools Commission on Colleges as a level VI institution to award certificates and degrees at the associate, baccalaureate, masters, specialist, and doctoral levels.
For additional information regarding Keiser University, visit www.keiseruniversity.edu.