It's that time again! Time to save a life! Time to bring out the hero in all of us! The One Blood truck is coming to a KU near you so be sure to make your donation and help save lives. Did you know that about 1 out of 7 people entering a hospital are in need of blood? In the U.S. and Canada alone, 4.5 million patients require blood transfusions each year. Just your donation has the potential to save up to 3 lives!
Who says you need superpowers to be a hero?
Find your campus below and see when you can become someone's hero today.  If your campus isn't listed, an event may not have been scheduled yet so, please check with your Student Services Department for more details.
Daytona
October 20th, 2014 10:00am-3:00pm
Fort Lauderdale
November 12th, 2014 8:00am-3:00pm
Fort Myers
October 28th, 2014 9:30am-2:30pm
Lakeland
November 17th, 2014 11:30am-6:00pm
Orlando
October 29th, 2014 5:30pm-9:00pm and November 18th, 2014 9:30am-2:30pm
Sarasota
November 4th, 2014 9:30am-1:00pm
Tallahassee
December 10th, 2014 9:00am-1:00pm
West Palm Beach
October 28th, 2014 and January 22, 2015 @ 9:30am-2:30pm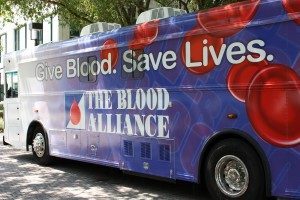 As always, feel free to email me with your comments, questions, concerns, and suggestions!
Your fellow KU student,