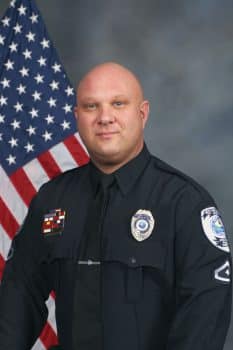 Rade Momirovich, a law enforcement officer and Keiser University online Educational Leadership doctoral candidate hopes to shed light on Post Traumatic Stress Disorder (PTSD) by sharing details of his healing journey from a 2012 ambush. To view CBS12 coverage of the story, please click here.
Momirovich, a retired marine, and City of West Palm Beach police officer was shot twice in the upper left vest and left shoulder before exiting his patrol car as he approached the scene of a domestic call. After exiting the vehicle, he was then chased by the same suspect with a samurai sword before eventually gaining control of the situation along with his partner.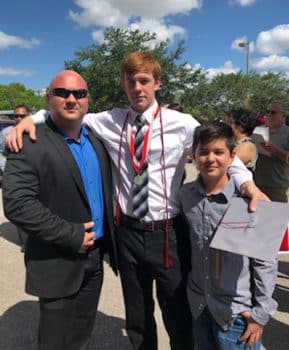 "Those moments not only changed my life but redefined my role in law enforcement," reflected the 2012 Purple Heart and Combat Cross recipient.  Officer Momirovich has served various divisions within the department and introduced the concept of a peer to peer counseling group which could debrief officers during and after critical incidents. "Not only was I able to apply prior experiences, but my education and background in Emergency Management have helped to shed light on healing."
Diagnosed with PTSD in 2015, the Keiser University Educational Leadership doctoral candidate sought treatment and therapy through counselors, therapists, and a church-based 'Celebrate Recovery' program after facing the silent battle of dealing with the repercussions of the ambush.  
Momirovich first became a police officer in 2007. After his initial patrolling role, he served the Narcotics and Prostitution division, the Honor Guard Team, the Community Response Team, and most recently the Hostage Negotiation Team. Also recognized as officer of the month, quarter and year in 2012, Momirovich was presented with the American Society of Industrial Security (ASIS) Valor of Heroism award and was the recipient of a Life-Saving Medal after saving a civilian from an apartment fire in 2017. He earned his bachelor's degree in Criminal Justice degree from Kaplan University before obtaining his master's degree in Emergency Management and Administration from Lynn University in 2016. He is currently pursuing his Doctorate in Educational Leadership degree at Keiser University.