Students and staff at the Miami campus were in the Halloween spirit as they dressed up in all sorts of fun, creepy, and creative costumes for the annual Halloween costume contest. Congratulations to Georgia De las Pozas' Occupational Therapy Assistant class for winning the group contest all dressed up as elderly ladies with walkers, hair rollers, and the infamous Lost Dog Chihuahua meme. Staff winner was financial aid counselor Tania Franklin with her creepy soul taker with her skeletal bird in hand.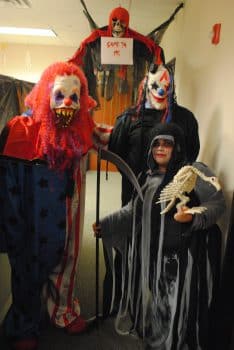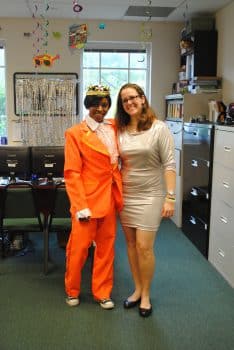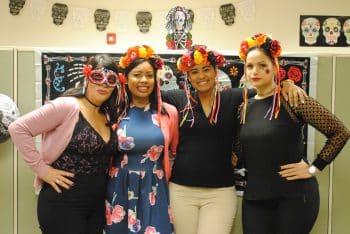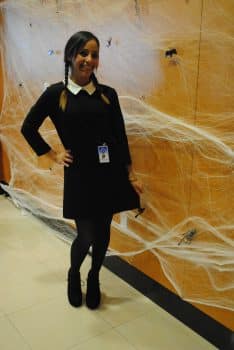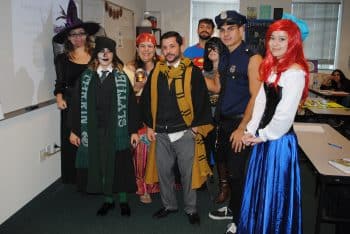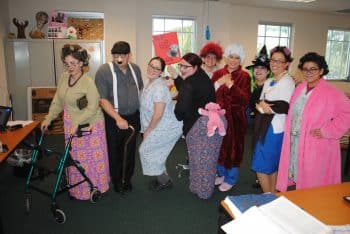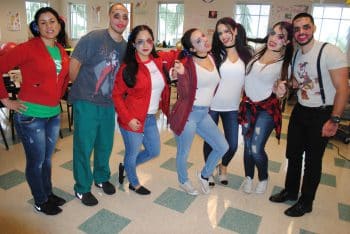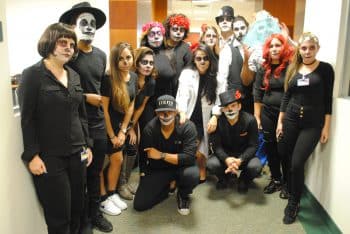 = = = = = = = = = = =
Ft. Lauderdale held their annual Classroom Door Decorating Contest. Nine classrooms participated and students had a great time! One of the Physical Therapist Assistant classrooms won 1st place, followed by Occupational Therapy Assistant students in second and in third place the Diagnostic Medical Sonography students in third place!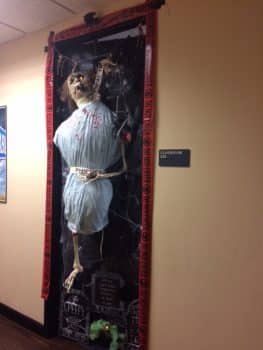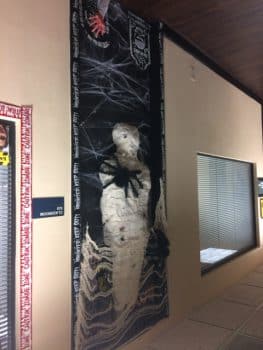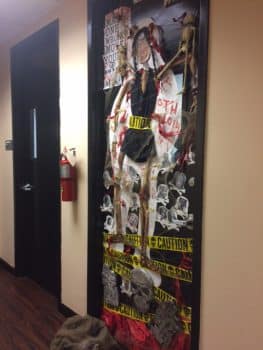 = = = = = = = = = = = =
The Orlando campus hosted a costume contest for students, faculty and staff on Halloween at noon in the Student Lounge.  The top two student costumes won prizes.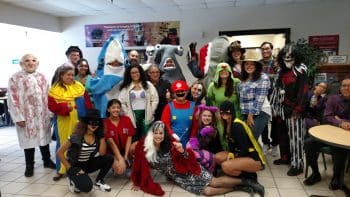 = = = = = = = = = = =
The Sarasota Academics office had a great time dressing up for Halloween: Associate Dean Debby Vojvodich, Dean of Academics Brad Brewer,  Registrar Kelly Riforgiat, Assistant Registrar Travis Stair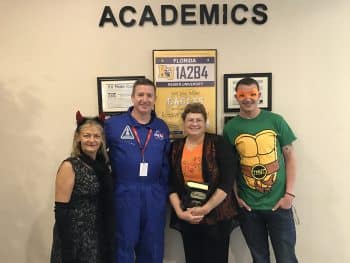 The Sarasota Nursing department held there 3rd annual Room of Doom on Halloween. The student activity provides students with the opportunity to identify patient safety issues for each of the manifested scenarios. Quality and safety education for nurses plays a big role in defining acceptable safety standards for students in a nursing education program. The Room of Doom represents QSEN standards that actually come to life! Students rotate in by team and will had a specific timeline for defining the patient safety issues as well as pharmacology calculations.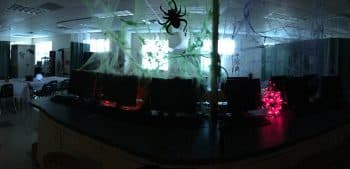 = = = = = = = = = = = = =
In the spirit of Halloween, students at the Pembroke Pines campus were encouraged to wear Halloween costumes. Students who wore the scariest and most creative costumes were entered in a costume contest.
= = = = = = = = = = = =
Students and faculty at the New Port Richey campus celebrated Halloween with fun costumes and lots of treats!  Goodie bags were handed out and everyone enjoyed a fun day on campus.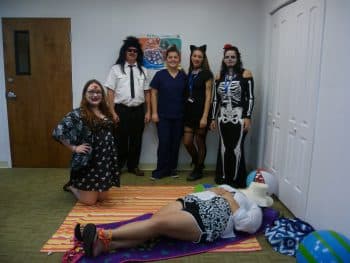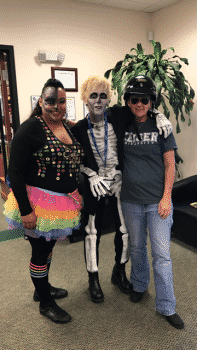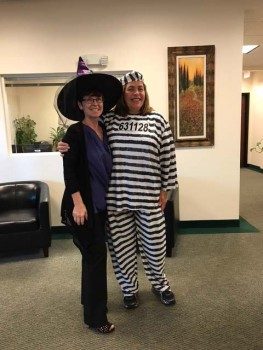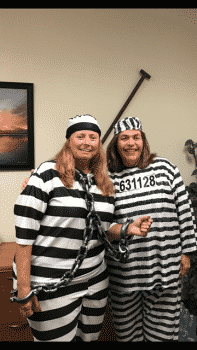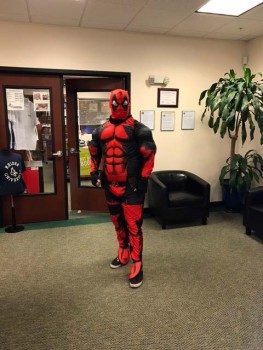 = = = = = = = = = = =
OFFICE OF THE CHANCELLOR