Nursing instructors Jennifer Jordan and Lynn Morgan from the New Port Richey campus attended the 11th Annual Nurses Gala recently.  The event is a benefit to honor the Nursing Community and support The Good Samaritan Health Clinic of Pasco, Inc.
= = = = = = = =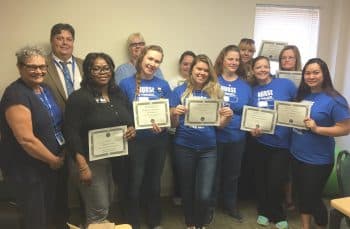 Dean Brevnik from the New Port Richey campus awarded certificates of achievement in recognition of outstanding accomplishments in the area of academics to eligible students that made the Dean's List.  Pictured are the Nursing students with instructors Lynn Morgan and Jennifer Jordan.
= = = = = =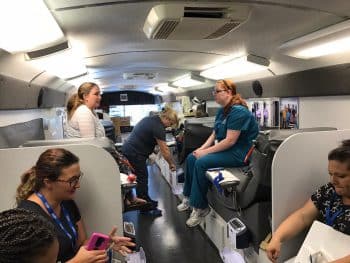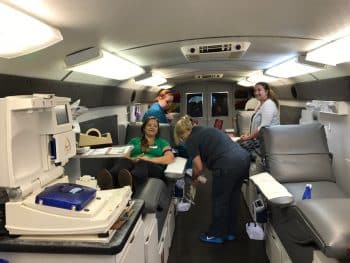 Students, staff and faculty participated in a blood drive for OneBlood.  The organization said they were in desperate need for donors and the New Port Richey campus heard the call. There was a record high turnout of donors from the campus and the support was appreciated by OneBlood.