Recently the Keiser University Orlando chapter of the Student Veterans of America (SVA) held a series of fundraising hot dog sales with the proceeds being earmarked for support of the American Legion's Project Vet Relief.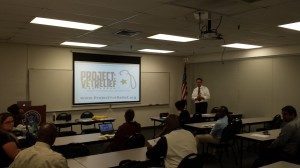 Project VetRelief is an American Legion, Department of Florida, initiative and, at this time, only exists in Florida.  Its purpose is to provide support for veterans transitioning back into civilian life whether they left the military 90 days ago or several years ago.  Project VetRelief provides emergency financial assistance, veteran's benefit support, and arranges for community support and engagement for any military veteran.  Membership in the American Legion is not a requirement to obtain services.
"Project VetRelief is exactly the type of community involvement the Keiser Orlando chapter of the SVA was looking for" said Dr. Michael Cox, SVA Faculty Advisor.  "Project VetRelief allows Keiser student veterans to be engaged in community issues directly affecting Central Florida's veterans as a whole.  Being able to invest the proceeds of their fundraising activities back into the community, while still directly supporting veterans in need across the state, is a win-win situation for everyone."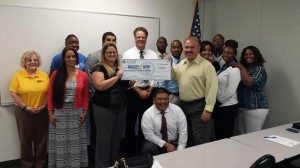 The KUO SVA membership has also voted to dedicate all future fundraising activities to the advancement of Project VetRelief's aspirations.