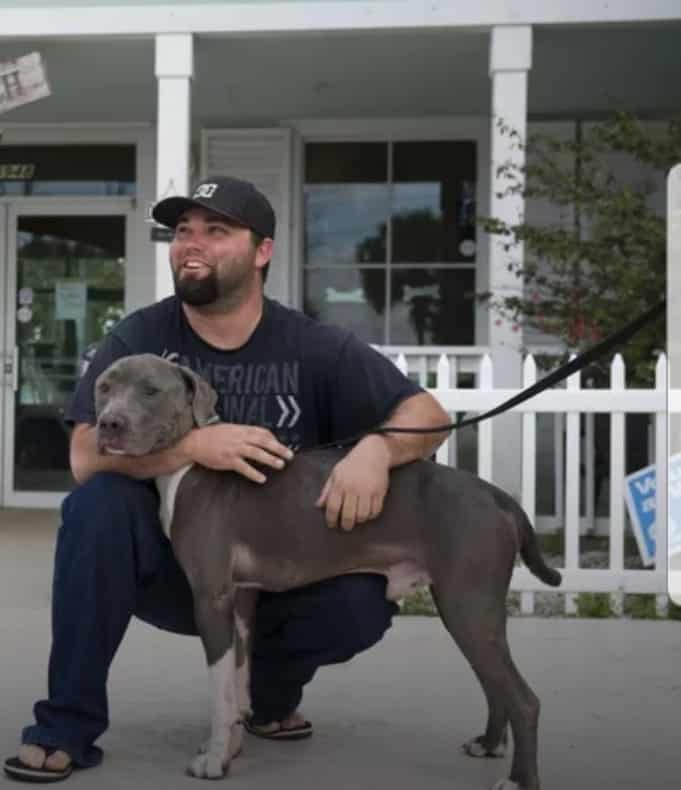 Port St. Lucie Graduate/Veteran to Receive Diploma with Service Dog
Port St. Lucie graduate David Merrill will achieve his goal of graduating college along with his service dog Recon at the Keiser University commencement ceremony at 7 p.m. Friday June 8 at the Port St. Lucie Convention Center.
Merrill, who suffers from Post Traumatic Stress Disorder, thanked Keiser University professors and mentors Derek Brieske, a Crime Scene Technology Instructor and Babu Thomas, a Forensic Science Instructor for their support, both inside and outside of the classroom as he earned his Forensic Science degree.
Recon, a gray Great Dane-pit bull mix who was sheltered at the Big Dog Rescue Ranch prior to training at the Avatar K-9 Training Facility, occasionally accompanied Merrill to class during his studies at KU. Along with Recon's companionship, Merrill points to the positive feedback he received from his Keiser professors as something he will never forget.
"They are aware of my personal struggles, and were there any time I needed help, offering words of encouragement along with academic advice. I consider them lifelong mentors and friends," he said.
Merrill served three and a half years in the US Marine Corps after a 2009 tour of duty in Ramadi, Iraq. He says he is also thankful to Fran Wilson for funding training for Recon. Wilson is the mother of Justin Wilson, a local marine who died in Afghanistan in 2010.
Between 11 percent and 20 percent of veterans in Operation Iraqi Freedom and Operation Enduring Freedom have PTSD, according to the Department of Veterans Affairs.