On Saturday, Jan. 18, 2019, Keiser University hosted its annual Statewide Commencement Ceremony to honor the more than 3000 students who earned their degrees from Keiser in 2018. Held at the Omni Orlando Resort at ChampionsGate, Fla., the ceremony served as the culminating moment in the academic pursuits of many of the participants.
Now in its 7th year, Keiser's Statewide Commencement Ceremony is a special service for those unable to attend graduation at their home campuses. Throughout the year, 3000+ students completed their degrees at 21 Keiser University campuses across Florida with many of them participating in local ceremonies. Of those unable to attend local graduations events during the 2018 calendar year, approximately 300 took part in Saturday's ceremony just outside Orlando.
"We are incredibly proud to be honoring these graduates who have worked hard to achieve their academic goals," said Chancellor Arthur Keiser, Ph.D. "Their dedication to their own professional growth is admirable and Keiser University is pleased to have played a role in preparing them for successful careers and service to their communities."
Among those in attendance was six-term U.S. Congressman Vern Buchanan (R-Florida, 16th District), who was awarded an honorary Doctor of Law degree, honoris causa. Buchanan was presented with the degree for his tremendous contributions to the community, his leadership in Congress, and his support of Keiser University.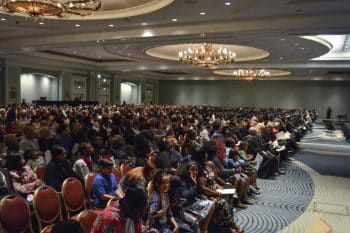 "For more than 40 years, Keiser University has provided students with the education and skills necessary to succeed in their chosen fields," said Buchanan. "I appreciate the opportunity to congratulate this year's statewide graduating class and wish them the best as they become our next generation of leaders."
Keiser University hosts Statewide Commencement Ceremony to celebrate 2018 graduates
More than 1500 friends and family members attended the event in support of their graduates. They were joined by nearly 200 faculty and staff from across the state.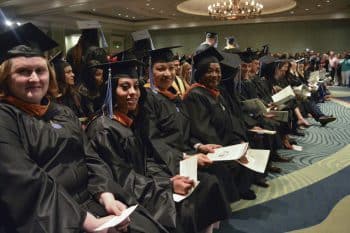 Since 1977, Keiser University has awarded roughly 68,000 diplomas and degrees. Over the past 40 years, Keiser has become Florida's second largest, not-for-profit university in serving approximately 20,000 students.