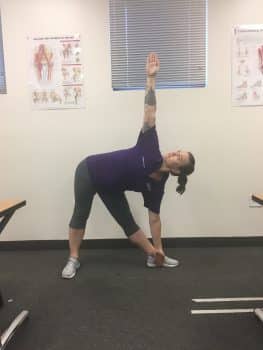 The ability of joints in the human body to move throughout a full range of motion is important in many sports. Loss, or lack of flexibility, can lead to reduced movement efficiency. For this reason, many athletes and coaches regularly recommend and perform stretching exercises to increase flexibility. The range of motion of a given joint depends on several factors, including muscle properties, physical activity, exercise, anatomical structure, age, gender, and is partially conditioned by the genetic component of the individual.
When performing stretching exercises, there are principles we recommend following:
1) Warm-up the muscles before stretching;
2) Avoid sudden movements, as they increase the tone of muscle flexibility making stretching more difficult;
3) Stretching should be performed before and after the main part of physical activity;
4) Proper hydration facilitates muscle elasticity;
5) Asymmetric muscular activation (excessive stretching of one arm and little of the other arm for example) should be avoided;
6) Holding breath is not allowed;
7) Duration: 15 to 30 seconds, and can be repeated 2-4 times at each joint.
8) Frequency:  ≥2-3 days/week of stretching the major muscles groups; greater gains will be attained if done daily.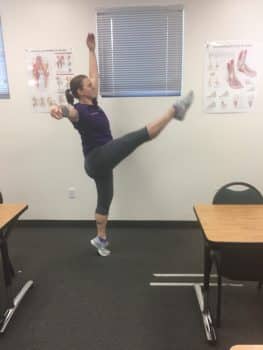 Before practicing any type of training, consult health care professionals so that the practice is based on the limits of your own body and that you are sure no injuries are present.
Article written by: Dr. Stéfane Dias, PhD – Professor of Exercise Science at Keiser University, Orlando; Dr. Fabio Vieira – Professor of Exercise Science at UNIVAG University of Brazil; Diego Lacerda, MSc – Performance Coach; Rokaya Mikhailenko, ACSM-CPT – Student of Exercise Science and Sports Medicine Fitness Technology at Keiser University, Orlando.