ORLANDO
The Keiser University Orlando Campus celebrated Spirit Day where students, faculty and staff were encouraged to wear their Keiser University Seahawk apparel.  The Radiologic Technology program went above and beyond with a faculty member wearing a blue wig, blue eyelashes and a blue cowboy hat. Earlier in the week they held their Student Appreciation Day with students being served hot dogs, hamburgers, chips and a drink.  In honor of the overwhelming school spirit surrounding the athletic teams the campus created a tailgate atmosphere with bean bag and ladder toss games. Go Seahawks!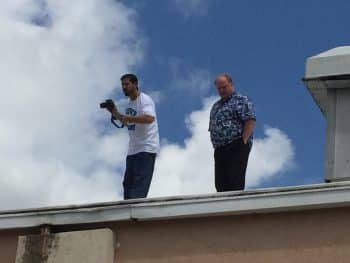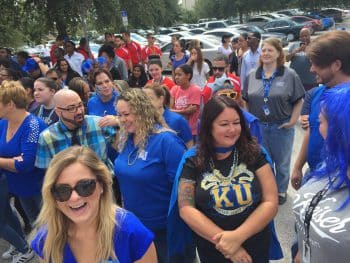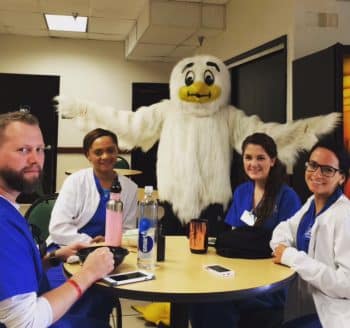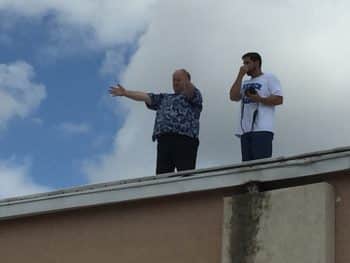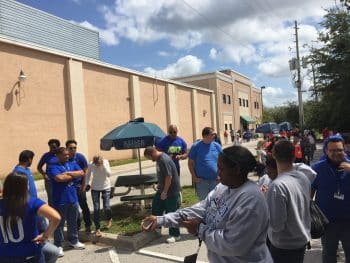 MELBOURNE
Students at the Melbourne campus had a wonderful time enjoying the food and learning about Seahawk Nation during their recent Student Appreciation Day. Announcements were made about the Seahawks app and 32 students downloaded it. Students showed excitement by downloading the app, asked questions about the teams, discussed the schedules, and were excited to hear that the swim team will be in Melbourne in November.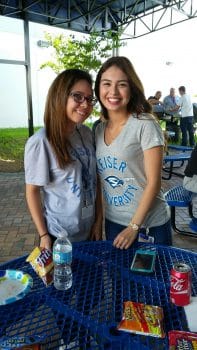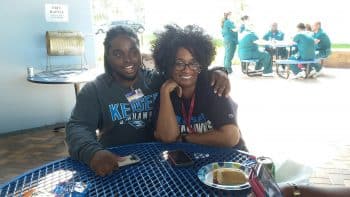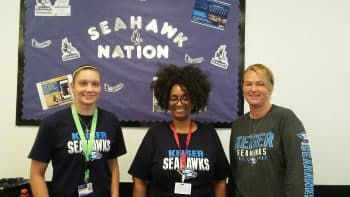 LAKELAND
Each day of Lakeland's  inaugural Spirit Week, the department of Student Services coordinated different "themed" events and invited different community partners to their campus to meet with students and share the wonderful things their companies and the community are doing.
"Honors/Student Organization Day" highlighted the different student organizations on campus. Different community organizations were invited out for "Civic Responsibility Day". Represented were Polk County Health Department who gave free health screenings, voter registration, guardian ad litum, and donation for KidsPack were also collected. On "Sehawks Spirit Day" students were encouraged to wear their  Seahawks gear and to participate in various indoor and outdoor vents including free food and Keiser giveaways. Partners on campus included The Tampa Bay Lightning (including their mascot Thunderbug), The Florida Tropics, Commuter Services and many more. To conclude, students were encouraged to dress down in jeans and Keiser gear and partake in free food on campus; this was deemed "Student Appreciation Day".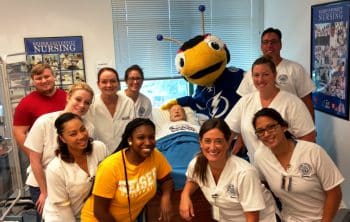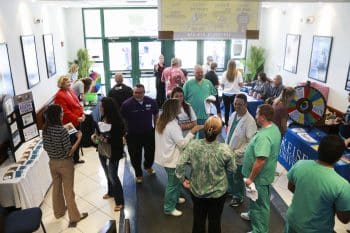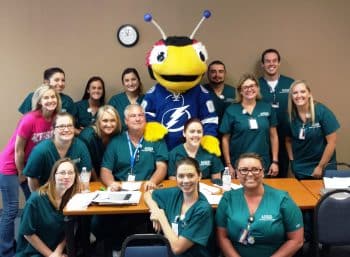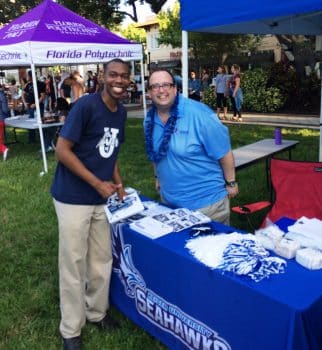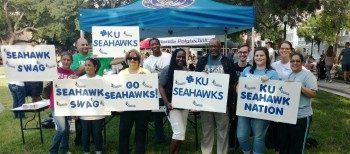 FORT MYERS
Student favorite mascot "Sir Lands-A-Lot" made his presence known at the Keiser University Spirit Day in Fort Myers.  Perched in the atrium, he took time to pose for photos with students and faculty alike as they represented Keiser with the "Seahawk Swag" brought by John Hoatson and chowed down on hotdogs grilled by Financial Aid Director Martin Alejandro.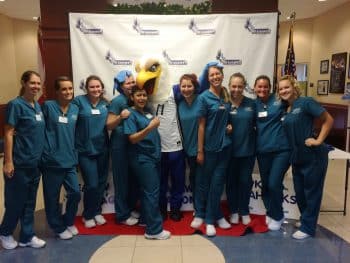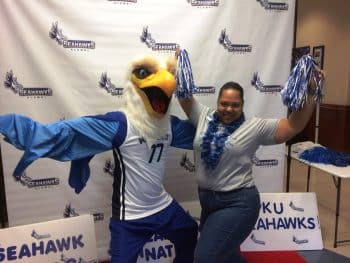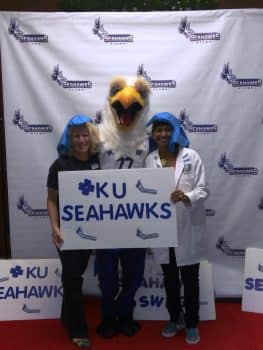 PORT ST. LUCIE
The campus has created two walls dedicated to Seahawk Nation in the front lobby.  They created their seahawk nest and it is a dynamite display at a central meeting point for all to see.