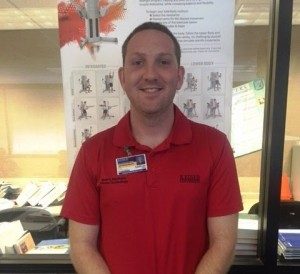 Written by: Anthony Billett, Sports Medicine and Fitness Technology Student, KU Fort Lauderdale
 Often times, when people think of the month April the first thing they think of is April Fools Day. April is considered to be national humor month and this year is the 39th anniversary. National Humor Month was first invented in 1976 by a comedian named Larry Wilde. His focus was to show the people of the world that the value of laughter could improve health, increase communication skills and make a single person's life a little bit better. April could be a very stressful month. This could be because everyone knows that it is the season for taxes. So on top of all the stress that everyone has, humor is a great way to bring your stress levels down. As a matter of fact, Mr. Wilde came out with a phrase called "Up Your Laughter Quotient" where every letter of the word "laughter" has a different meaning:
L – Laugh long and loud
A – Admit you're human
U- Up your laughter quotient
G – Generate mirth
H – Help yourself succeed
T – Take your funny bone to work
E – Embrace the notion
R – Remember that laughter and longevity go hand in hand
No matter what, there is always room for laughter and jokes. There might be more appropriate times than others, but it is important to make room in your day to laugh. It brings down stress and most importantly helps with your long-term health.
STUDENTS: Please email your submissions/questions/comments to the ELSE Student Editor, Kayla Bianchi at: [email protected]