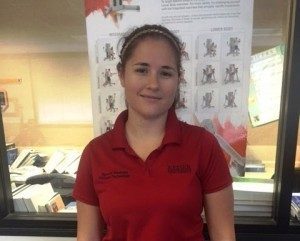 Written by: Rebecca Wilson, Sports Medicine and Fitness Technology student, KU Fort Lauderdale
Take out your license for a minute, now do you see the words organ donor anywhere on it?
During April, we have one special day for organ donation awareness known as National Life Blue and Green on April 11th. It started out from just the inspiration of a kite and this wonderful time of the year, springtime! Often associated with the emotions of hope and celebration, a kite is the symbol of this great day. This new hope for celebration lies in all our hands; becoming an organ donor could drastically change the life of a person in waiting. Educate yourself, how many lives could you possibly save if you just put those two little words on your license? At this given day over 124,000 children, women, and men are waiting an organ transplant. Unfortunately, many of these hundreds of thousands of Americans will not receive the organ they are waiting for.  So take a moment to think about these statistics.
Spring is a new beginning, so start a new beginning for yourself and participate by becoming an organ donor.
For more information please visit this site.
STUDENTS: Please email your submissions/questions/comments to the ELSE Student Editor, Kayla Bianchi at: [email protected]