Contributions from:  Lynndenise Kinnally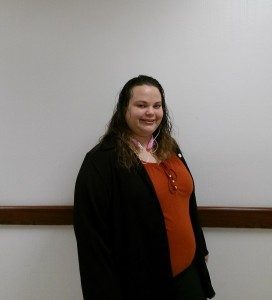 Being an online student can get pretty overwhelming. Keeping up with such fast paced work without the class-like atmosphere and face-to-face time with your instructor, can render difficulties for students when completing assignments. Luckily, at KU they recognize these common issues and have provided many resources to make sure online students receive the assistance needed in receiving the proper education. Such resources are located on the Blackboard homepage under "My Organizations". They include:
·         English Help Center
·         Keiser Writes Online Writing Lab (OWL)
·         Math Help Center
·         Stats Help Center
Also located on the Blackboard homepage is a link to access your KU email, any announcements made by your professor, and the link to the help desk. The help desk will assist you in any technical issues you may experience when using Blackboard.
Now that you know where to go to for help, let's talk a little about the assignments that are generally required in online classes, and tips for managing them.
·         Discussions:
You will have discussions due each week of your online class, which includes your initial post (your response to the discussion topic) and responses to two different classmates. Your professor will give the deadlines and requirements for each assignment. It is suggested that you start your discussion in the beginning of each week so that you have plenty of time to finish other assignments and study time. Make sure to include the sources used for each post and make sure they are approved sources. Everything needs to be in APA format, so if you are not familiar with what this is, ask your instructor.
·         Weekly Assignments:
Generally, professors will assign one assignment per week, which usually comes from your book. Leave yourself plenty of time to complete them because they take up a significant portion of your grade so you'll want to do your best. Also, provide plenty of support from your course conceptual material and site it. This will eliminate any questions about whether you understand the material, or where you found your answers.
·         Projects:
Normally, professors require you to complete at least one project over the course of the class. Be advised that your projects take up a large portion of your grade and should be taken very seriously. You should start your project as early as possible so you can have a sufficient amount of time to work on it, and ask questions if you need help along the way. Waiting until the last minute will leave you less time to perfect your work.
·         Exams/Quizzes:
You can typically count on a midterm and final, but some professors include weekly quizzes as well. Make sure you review any study guides made available and complete your assigned readings before taking any tests. Your exams will be reviewing the chapters you were supposed to be reading.
·         Notes/Other Review Material:
Your professor will provide you with additional notes and material you can review to help you with your assignments, most likely in the form of PowerPoints. Utilize these resources as they will be to your benefit!
·         Keiser Live:
This is a great feature of online classes. It provides online students the opportunity to hear your instructor explain the material for that week while being able to ask questions along the way. They normally occur once a week at your professor's' discretion. I recommend you attend the live sessions, but if you can't make it at the scheduled time, it is recorded for you to be able to review at your convenience. Definitely make sure to utilize this function!
·         Additional Tips:
–       When completing any course related work, make sure you are logged in to Blackboard so that it records your time in class. There is a required amount of time you are supposed to spend on Blackboard that, if not met, could affect your grade.
–       Download the Blackboard app! This is a great way to receive notifications on announcements, when your assignments are graded, etc.
–       Save everything in a word document before you submit it to Blackboard. You don't want to experience the frustration of being almost finished with your discussion when the power goes out and you can't recover your work. (I have first-hand experience with this)
–       Cite everything! If you're not sure if needs to be cited, do it anyway! KU has a no tolerance policy for plagiarism.
–       If you are new to online, make sure to attend your online orientation. This will help you get accustomed to Blackboard and how to navigate it. 
Online classes don't have to be difficult. KU provides the resources needed to help you along the way; you just have to use them!
I want to send a big thank you to Lynndennise for her contributions to this post. She was the initiator of this topic and provided an outline for the content. I hope to work with you again soon!
As always students, feel free to email me with your comments, questions, concerns, and suggestions!
Your fellow KU student,