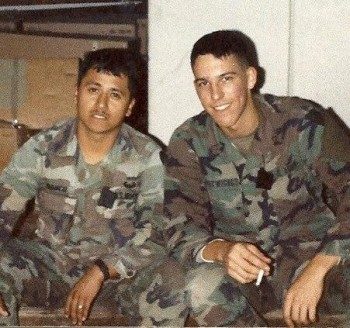 I have currently obtained my Associate's Degree in Crime Scene Technology at Keiser University. I am now working on my Bachelor's Degree in the same field.
My significant other is Patricia. We have known each other since grade school, every bit of 41 years. Patricia was 9 and I was 11 since we have been around each other. We have now been married for almost 20 years. My family has been very supportive of my career change, to go back to school, however, Patricia has always motivated me in continuing my education.
I transferred from Florida Southwestern to Keiser University after doing some research on a Bachelor's Degree pertaining to Crime Scene Technology. Since coming to Keiser, the staff, including the professors, has been very helpful. One area that I believe sets Keiser above the rest is the tutors who help with a particular subject. The tutors at Keiser University are the actual professors for the class which helps in understanding what the professors' want for the class, whereas other colleges or universities get peer architects (prior students) to help with classes or assignments.
I served in the military for 10 years, my MOS was 11B, what most would refer to as a grunt. I excelled in my 10 years while in the military and my intentions were to retire from the Army. However, after serving in Southwest Asia, during Desert Storm, I decided leave the Army and seek a different career.
I am currently the president of the honor society at Keiser University. I help in motivating students to do well by speaking to them briefly during class hours. I also attend the veterans meetings in support of our veterans.  When I'm not at Keiser, I volunteer on Monday's Wednesday's and Thursday's driving the DAV (disabled American veterans) van to the clinic in West Palm Beach. It's not as much for the pay but to help out our fellow veterans. Not to mention some of the stories these veterans can tell, they more than make up for any money and the privilege to drive these "guys" around is all mines.
Since attending Keiser University, as a student lead, dean supported, I have started a bowling league which consists of both registered students and the staff of Keiser. We have competed against Florida Southwestern and while we didn't do too well on our first time around, we took overall first place during our last tournament which was on March 18, 2016.
When I graduate, I plan to work in our local area with law enforcement. I would like to serve the public by working with law enforcement in solving crimes. This, I hope, can bring closure to grieving families on what might have possibly happened to a loved one.