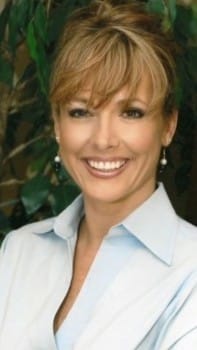 Name and degree program at KeisrU?
April Griffin, Associate of Arts in General Studies 
Do you have a significant other? Kids? Pets? 
Two Children, Alexis Folkening 28 married to Nathan Folkening they have 2 children
Summer Folkening 4 and Koen Folkening 1 1/2 years old…I call him Bubby.
I have a 7 year old dog female Akita, named Reigny, a 2 year old bunny rabbit, named Trini who I rescued, he's blind, bossy, and a great companion for Reigny, because he's not scared of her.
I also have a two year old Pink Toed Tarantula. His name is Je'sus but I call him Zeus for short, because most days I fear him like God. I got him because I was terrified of spiders, and it just doesn't make any logical sense to be scared of spiders, so I decided to face my fears and live with him…I haven't touched him yet but I am making progress. At least I don't panic when I see him anymore.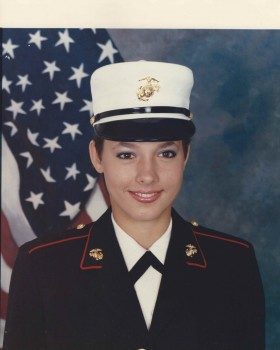 When did you serve and in what branch of the military?  What did you do in the military? 
I served in the United States Marine Corps. I enlisted in 1985 but went to boot camp in early 1986 at Parris Island. I went to Telecommunications School in 29 Palms CA in May of 1986 and graduated with honors and as a Lance Corporal. I was sent to Fatima Okinawa late 1986 and then on to Hawaii in 1987 where I was released from active duty with an Honorable discharge I lived there for 3 years with my husband who was also a marine and had our two children.
We returned to the states in 1989, where he was deployed to Iraq to serve in the Desert Storm Wa.
I was reactivated in 1990 to replace troops in Camp Pendleton CA so they could deploy.
I was not sent to serve overseas as they do not send two parents to a war zone so as not to possibly orphan children.
I served in Desert Storm at Camp Pendleton for 20 months, at which time I was released with an Honorable Discharge.
As a Telecommunications Operator, I worked in the base communications center, encoding and decoding Secret messages. It was interesting and sad at the same time. I read and sent messages regarding troop movements, operations regarding drug cartel busts, anything Secret clearance or below I was able to see and it was interesting. The sad part was during the war to see people's names come across the comm link and to have to report to the base the death of a fellow American and Marine. Knowing their families would be broken hearted over their heroes sacrifice and death to his/her country. It broke my heart and still does thinking about it.
Tell us a little about what made you choose KeiserU? 
I chose Keiser because of the billboards, I believe in signs. LOL Get it?
Once I interviewed with Joel Denman his guidance and encouragement to "just get 'er done" was all I needed to complete the process. Funny how little moments in life add up to big changes in the path one travels. I love Keiser, the class size was perfect and the staff and faculty are amazing teachers, mentors, and leaders!
What do you want to be when you grow up and graduate? 
As far as what I want to be when I grow up or for a career, I am at a crossroads right now, I thought I knew what I was going to do but I am unclear if I was doing it because it's what others told me I should be or if it's what I wanted. So right now I am studying general studies and things that interest me trying to figure it out.
What is an accomplishment you are most proud of during your time with Keiser? 
One of the best experiences I have had at Keiser was the ICUF Presidential fellowship. (pictures below) It was a great learning experience. I had never experienced the side of our government where people help create plans and make changes in the current system to hopefully improve upon the current system. I served in the Marines but I really just followed orders, we weren't given the responsibility of making orders or thinking for ourselves, we served, we fought, we trained, we protected but all in all we did as we were told. I like the idea and experience of being part of creating change, using intelligence instead of just brute force. Both have their purpose and combined they make for a formidable ally or foe. I enjoyed the hustle and the bustle and the reality of the individuals in the system arguing for what they believe to be the solution, and generally in a mannerly even if often in a sartorial way. It was fascinating to say the least.
What is one thing about you that no one knows?
The one thing no one knows about me is even at the age of 48, I like to sleep with a cuddly stuffed animal, and I once had a teddy bear named TED, who was my very best friend, so TED is one of my favorite movies of all time.