Arthur Keiser, Ph.D.
Chancellor Keiser University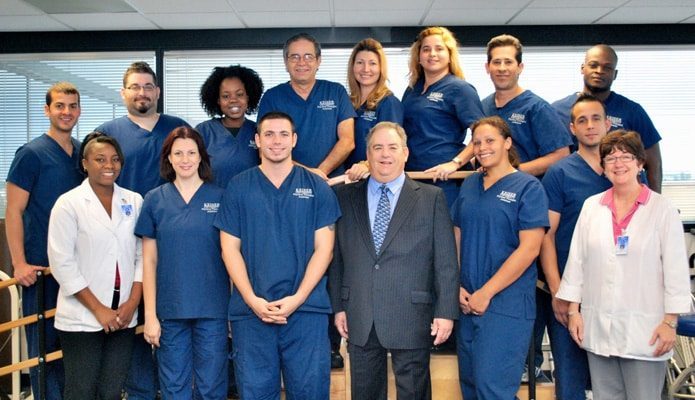 For more than 45 years, Dr. Arthur Keiser has served the higher education community in various capacities on national and state levels. Currently in his third term, he is a member and the former Chairman of the National Advisory Committee on Institutional Quality and Integrity (NACIQI). In May 2022, Dr. Keiser was appointed to the Board of Control for Southern Regional Education by Florida Governor Ron DeSantis. He is a current officer for the Independent Colleges and Universities of Florida (ICUF) and has also served as Chairman of both the Board of Directors for Career Education Colleges and Universities (CECU) and the Accrediting Commission of Career Schools and Colleges of Technology (ACCSCT).
Dr. Keiser is a former member of the Jacob K. Javits Fellows Program Fellowship Board and a gubernatorial appointee to the Florida Board of Independent Colleges and Universities and the State Board of Independent Postsecondary, Vocational, Technical, Trade and Business Schools. Dr. Keiser has served as President of the Florida Association of Postsecondary Schools and Colleges (FAPSC). He is a former team leader for the Accrediting Bureau of Health Education Schools Accrediting Commission and was a member of the Appeals Panel.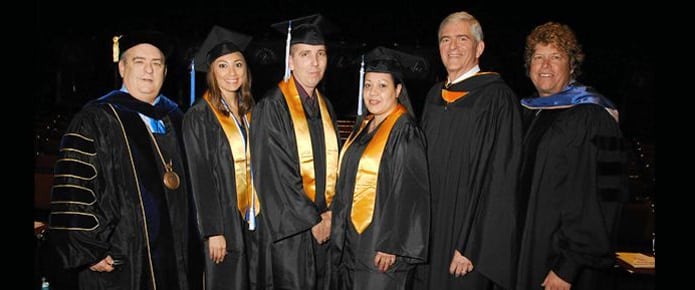 A tireless leader for students and an expert in higher education accreditation, Dr. Keiser has been cited by numerous publications and has received many awards and recognitions. In 2022, Dr. Keiser was recognized by the South Florida Business Journal (SFBJ) as one of the Top 250 Power Leaders in South Florida and a SFBJ Power Leader in Education, an honor he has earned in each of the last three years, in addition to being named the SFBJ's Ultimate CEO. Dr. Keiser has also been named a Florida 500 Living Legend by Florida Trend Magazine and earned the prestigious International Academy of Business and Economics award for his support of business research in the academic community.
Keiser University was co-founded by Dr. Keiser in 1977 and currently has an annual economic impact of $3 billion in Florida, resulting in approximately 30,000 direct and indirect Florida jobs. Beginning with just one student and two employees, Keiser University today offers more than 100 doctoral, master's, bachelor's, and associate degrees, has nearly 20,000 students and 100,000 alumni, and employs more than 3,800 team members. With state and national rankings that include No. 1 in the USA in Social Mobility by U.S. News and World Report (2023), No. 2 for 4-year graduation rates (private, nonprofit, nonresidential campuses) by The Chronicle of Higher Education (2022-23), No. 29 Best Hispanic Serving Institution by Niche (2022), and as winner of the national Catalyst Award by Blackboard for Training and Professional Development, Keiser University remains a leader in providing a quality education that prepares workforce-ready graduates while addressing the talent needs of Florida.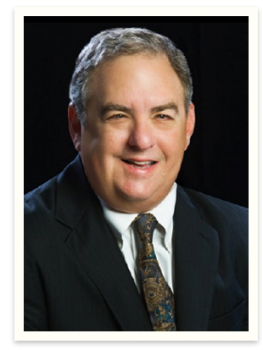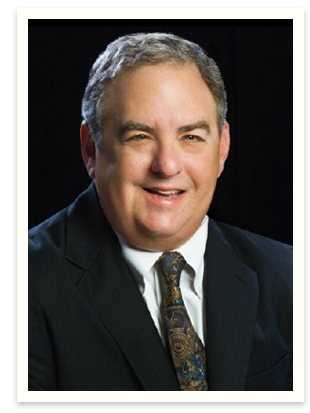 Carrying out a long-term vision, Keiser University acquired its first Florida residential campus, known as Flagship, on 100 acres in West Palm Beach. The Flagship campus attracts students from across the United States and 44 countries, who are seeking world-class academics, personalized campus experience and competitive intercollegiate athletics. Keiser University athletics boasts 26 athletic programs, which are part of the National Association of Intercollegiate Athletics (NAIA) and The Sun Conference, two club sports programs, and four developmental sports programs. The Seahawks have won 16 NAIA National Championships and were the recipients of the 2020-21 Learfield Cup awarded annually to the NAIA team with the best outcomes in athletic competition and in the classroom.
Florida's first College of Chiropractic Medicine is located nearby at Keiser University's West Palm Beach campus and in 2018, Keiser University opened its 21st campus in Naples, Florida, primarily focused on master's and doctoral degrees in nurse anesthesia, among a variety of healthcare degrees.
In addition to a focus on rigorous academics and practical skills training as part of the curriculum, Dr. Keiser sets the example for Keiser University students and team members that community service is a responsibility. Established partnerships and contributions of volunteer hours and resources are too numerous to mention, but a few that are dear to him, and the campus communities include: the American Diabetes Association, Cystic Fibrosis Foundation, March of Dimes Foundation, First Tee, American Heart Association, Susan G. Komen Foundation and Soldier Rush.
Dr. Keiser resides in Parkland, Florida with his wife Belinda, who is Vice Chancellor of Community Relations and Student Advancement at Keiser University.
Dr. Arthur Keiser in the Media
| | | |
| --- | --- | --- |
| PEOPLE Magazine | Florida Mom of 7 Graduates College as Class Valedictorian with Perfect GPA: 'Incredibly Honored' | July 11, 2023 |
| Hispanic Outlook on Education | Keiser University Fills a Vital Role in Strengthening the Nursing Workforce | July 1, 2023 |
| Agents of Innovation | Dr. Arthur Keiser, Keiser University, Fort Lauderdale, Florida, Agents of Innovation, #127 | June 28, 2023 |
| Florida Weekly | Expand educational choice to higher education by expanding the EASE grant | March 2, 2023 |
| The Miami Herald | Expand school choice in Florida to universities and colleges by expanding EASE grants | February 27, 2023 |
| Hispanic Outlook on Education | Keiser University Campuses in Nicaragua | February 1, 2023 |
| WPBF | Olympic gold medalists promote swim safety at fundraiser for Keiser University | November 3, 2022 |
| SwimSwam | Torres, Lochte Headline Keiser University's Aquatic Center Community Leader Dinner | October 19, 2023 |
| Florida Weekly | Support for Hispanic students a proud tradition at Keiser University | September 15, 2022 |
| Miami Courant | Keiser University tops U.S. News & World Report Best Colleges ranking for social mobility | September 13, 2023 |
| Daytona News-Journal | Stetson named fourth best regional university in South in U.S. News & World Report rankings | September 13, 2023 |
| MSN | UF is Florida's top-ranked school, while universities in South Florida celebrate gains | September 13, 2023 |
| Nurses Weekly | Graduating More Nurses: New Ideas To Fix Shortage | June 22, 2022 |
| Inside Higher Ed | Graduating More Nurses | June 21, 2022 |
| Keiser University YouTube | Keiser University Aquatic Center: A community initiative led by Dr. Arthur Keiser | May 17, 2022 |
| WQCS | Governor Appoints 8 to State Boards and Commissions | May 17, 2022 |
| Palms West Journal | Keiser University buys equestrian estate in Loxahatchee | May 17, 2022 |
| Florida Politics | Gov. DeSantis names new quartet of Southern Regional Education Board members | May 13, 2022 |
| Town-Crier | Keiser University Buys Lox Groves Facility To Enhance Equine Programs | May 5, 2022 |
| Florida Weekly | Keiser University buys equestrian center | May 5, 2022 |
| Keiser University | Keiser University Acquires Loxahatchee Groves Equestrian Facility to Support Equine Educational Programs and Sports Club | May 2, 2022 |
| Keiser University | Keiser University Spring Commencement Ceremonies Honor Graduates at 21 Florida Campuses | April 29, 2022 |
| Okeechobee News | Keiser University purchases equestrian center in Loxahatchee Groves | April 28, 2022 |
| RealClear Politics | Opinion: Transition to Nonprofit Status Provides Benefits for Higher Ed | April 11, 2022 |
| Brevard Business News | A statewide leader in nursing education, Keiser University in Melbourne expands its program with a BSN degree to help address the growing workforce shortage | April 11, 2022 |
| Keiser University | Community Leaders, Sports Notables Join to Support Vision for Keiser University Aquatics Center | April 6, 2022 |
| WPTV | Keiser's new Aquatic Center looks to help curb drowning in PBC | April 1, 2022 |
| WPBF | Lochte and Dolphins' Kindley support new aquatic center at Keiser | April 1, 2022 |
| Keiser University | Keiser University Statewide Commencement Ceremony Honors Class of 2021 | March 2, 2022 |
| South Florida Business Journal | Meet the next round of 2022 Power Leaders 250 | January 31, 2022 |
| Keiser University YouTube | Chancellor Arthur Keiser Presides over Keiser University's 2022 Statewide Graduation | February 9, 2022 |
| Keiser University | Keiser University Associate Vice Chancellor Re-Elected President of National Association of Veterans' Program Administrators | December 9, 2021 |
| Keiser University | Arthur Keiser Named Among South Florida Business Journal's Power Leaders in Education | October 5, 2021 |
| Tallahassee Democrat | Keiser University scores in Top 5 in Social Mobility rankings | September 26, 2021 |
| South Florida Business Journal | Meet the 2021 Power Leaders in Education | September 17, 2021 |
| Florida Courier | State universities rise in annual rankings | September 17, 2021 |
| Flagler Live | University of Florida Is Ranked 5th Best Public University in the Nation as Other State Schools Also Rise | September 16, 2021 |
| Florida Trend | Florida universities rise in annual rankings | September 15, 2021 |
| Fernandina Observer | Florida Universities continue to rise in national rankings led by UF | September 14, 2021 |
| South Florida Reporter | Keiser University gets a nod in U.S. News rankings | September 14, 2021 |
| Florida Politics: Sunburn | Keiser University gets a nod in U.S. News rankings | September 14, 2021 |
| WPEC | Florida universities rise in annual rankings | September 13, 2021 |
| Keiser University | Keiser University Ranked No. 5 in Social Mobility by U.S. News and World Report | September 13, 2021 |
| WTVX | Florida universities rise in annual rankings | September 13, 2021 |
| Daytona Beach News Journal | Stetson, ERAU land in US News & World Report's 10 best regional universities in South | September 13, 2021 |
| WUSF Public Radio | USF Makes Biggest Leap As Florida Universities Rise In Annual Rankings | September 13, 2021 |
| News Service of Florida | Florida Universities Rise in Annual Rankings | September 13, 2021 |
| Palm Beach Florida Weekly | Every Child a Swimmer, Keiser University, West Palm Beach | August 19, 2021 |
| Digital Journal | Keiser University announces fundraising efforts for aquatic center and Olympic pool | August 18, 2021 |
| Keiser University | Keiser University Announces Fundraising Efforts for Aquatic Center and Olympic Pool | August 17, 2021 |
| WPTV News | Premiere swimming facility coming to Keiser | August 9, 2021 |
| WPBF News | Keiser University to require its employees to be vaccinated against COVID-19 | August 4, 2021 |
| Palm Beach Post | Keiser University will require its 3,800 employees to be vaccinated | August 4, 2021 |
| Keiser University | Keiser University Announces Comprehensive COVID-19 Policy for Employees | August 4, 2021 |
| Ocala Star-Banner | Other Voices: Don't limit students' choices for higher education options | April 9, 2021 |
| Jacksonville Times-Union | Guest column: Don't limit college students' access to choose | April 8, 2021 |
| Keiser University | New Nursing Degree at Keiser University Tallahassee Addresses Florida Nursing Shortage | April 7, 2021 |
| Orlando Sentinel | Keiser chancellor: Private-school funding bill would limit college choice | Commentary | April 6, 2021 |
| WPBF News | Grant program for private institutions could change | March 31, 2021 |
| Keiser University | Keiser University Alumna Becomes Member of Elite Florida Emergency Response Team | March 23, 2021 |
| Keiser University | Keiser University Ranks Among Top Colleges and Universities Nationwide for Associate Degrees | March 15, 2021 |
| Yahoo! News | Nursing Students Giving Vaccines | February 17, 2021 |
| WPBF News | Nursing students get on the job training during pandemic | February 17, 2021 |
| Coastal Breeze News | Keiser University Opens East Naples Campus | February 11, 2021 |
| Listen Notes | Dr. Arthur Keiser, Private For-Profit & Non-Profit Colleges & Universities Critical to Economic Future | February 4, 2021 |
| Keiser University | Keiser University nursing students assist with vaccine distribution at Lakeland Regional Hospital | February 2, 2021 |
| South Florida Business Journal | Meet the next round of 2021 Power Leaders 250 | January 30, 2021 |
| Keiser University | Keiser University names Ryan Sagers, Ph.D., as new president of Fort Lauderdale and graduate school campuses | December 15, 2020 |
| Keiser University | Keiser University's Residence Hall Ribbon Cutting Ceremony Unveils Plan for $100 Million Campus Expansion | November 5, 2020 |
| Real Clear Education | COVID-19 Reveals the Need for Education Innovation | October 19, 2020 |
| Keiser University | Keiser University ranks among top colleges and universities nationwide in 2021 | September 22, 2020 |
| The EdUp Experience | Higher Education Includes Career Education | August 25, 2020 |
| Keiser University | Keiser University Chancellor Announces Appointment of Dr. Amy Teprovich as Fort Myers Campus President | August 25, 2020 |
| Keiser University | Keiser University's Online Division Wins Blackboard Catalyst Award | July 22, 2020 |
| Palm Beach Post | Rebuilding America: University life to look different in the fall | May 28, 2020 |
| Keiser University YouTube | Message from Dr. Keiser, Chancellor of Keiser University | March 31, 2020 |
| Palm Beach Post | Coronavirus Florida: Virus tests Palm Beach County colleges, students | March 20, 2020 |
| Orlando Sentinel | Tuition-assistance program needs better funding | Commentary | February 14, 2020 |
| Chiropractic Economics | Keiser University Spine Care Clinic to celebrate 1st anniversary with open house event | February 11, 2020 |
| South Florida Business Journal | Meet the next round of 2020 South Florida Power Leaders 250 | February 6, 2020 |
| South Florida Business Journal | Keiser University lays out vision for main campus | November 21, 2019 |
| Florida Trend | Florida 500 Living Legends | September 10, 2019 |
| South Florida Business Journal | Meet South Florida's 2019 Power Leaders 250 | February 1, 2019 |
| The Heartland Institute | Solving the Nursing Shortage with Education: Dr. Arthur Keiser | December 6, 2018 |
| TC Palm | New Keiser University campus offers career-focused programs to adult learners | June 19, 2017 |
| Yahoo! Finance | Keiser University's Chancellor Dr. Arthur Keiser Named Chairman of NACIQI | March 9, 2017 |
| Yahoo! Sports | Dr. Arthur Keiser Serves as Chairman of the ADA's Step Out: Walk to Stop Diabetes in South Florida | August 4, 2016 |
| South Florida Hospital News | Keiser University Chancellor Dr. Arthur Keiser Announces New College of Chiropractic and Appointment of Dr. Michael Wiles as Dean | February 2016 |