About Belinda Keiser
Belinda Keiser Vice Chancellor / Community Relations and Student Advancement
As Vice Chancellor of Community Relations and Student Advancement for Keiser University, Ms. Keiser is responsible for media and public relations, student services, employer relations, and charitable giving.  Keiser University is comprised of 17 locations located throughout Florida, Eastern Europe, San Marcos, Nicaragua and Shanghai, China with approximately 20,000 students and 3,500 employees.
She graduated from Florida State University with a Bachelor of Science degree in Communications, earned a Master's degree in Business Administration from Nova Southeastern University, and is also a paralegal.
Previously Ms. Keiser was the Coordinator of Broward Lawyer's Care (BLC), the pro bono program of the Broward County Bar Association and Legal Aid Service of Broward County.  Prior to working for BLC, Ms. Keiser was the Director of Health Fairs for the Washington-based National Health Screening Council where she was responsible for the coordination and implementation of the nationally successful health education campaign for Broward and Palm Beach Counties.
Professional and Community Service
Ms. Keiser's ongoing efforts contribute to Florida's economic and workforce development priorities, global competitiveness and the legal, education and healthcare communities.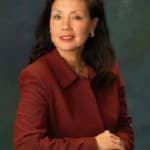 Most recently she was named an Ex-Officio member of the Florida Council of 100, re-appointed by Florida Governor Rick Scott to the Enterprise Florida Board of Directors and selected to serve on the Florida Chamber Board of Directors for a consecutive year.  On July 28, 2011, Governor Scott appointed Belinda Keiser to the Government Efficiency Task Force which was created by Florida Statute to develop recommendations for improving governmental operations and reducing costs.  She served as Chair of the Subcommittee on Education.
In 2010, former Governor Charlie Crist named her Chair of the Florida Technology, Research and Scholarship Board.
She is a 2008-2009 member of the Florida Chamber of Commerce Foundation Board of Trustees and serves on the Board of Trustees for Hospital Corporation of America's Northwest Medical Center.  Also in 2009, Ms. Keiser received the honor of being named to Governor Crist's Gubernatorial Fellowship Selection Committee.  The Gubernatorial Fellows Program provides leadership training to outstanding Florida graduate and undergraduate students interested in public service.
"MS. KEISER IS THE FORMER CHAIR OF THE BOARD OF DIRECTORS FOR WORKFORCE FLORIDA, INC., APPOINTED BY GOVERNOR CRIST."
She was originally appointed by Governor Jeb Bush in 2005 and as a result of her commitment, knowledge and demonstrated leadership she has served as Vice Chair since 2007. The group studies and makes public policy recommendations which contribute to the state's economic development and workforce needs.  In 2008, Ms Keiser was named Chair of the Strategy Council.  The Strategy Council is charged with submitting an annual update to the Statewide Strategic Plan for Workforce Development, developing strategies that support the strategic objectives of the Statewide Strategic Plan for Workforce Development, and reviewing emerging strategic and competitiveness issues for Florida.
In 2007, Belinda Keiser was named Chair of the Special Review Committee on Workforce Efficiency and Productivity.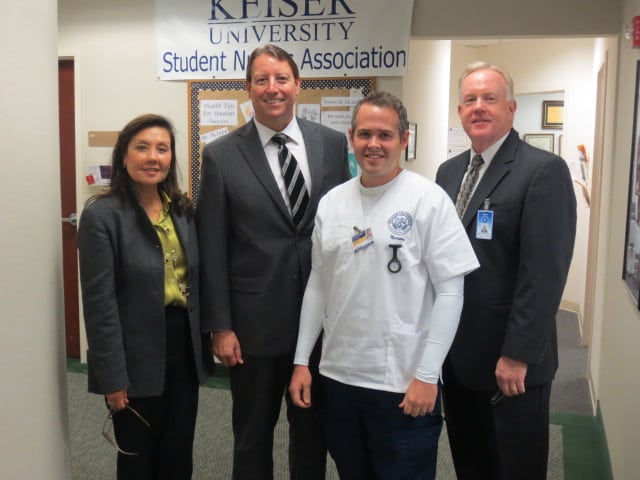 The committee was tasked with the comprehensive review of the Agency for Workforce Innovation and Workforce Florida organizational structures, areas or opportunities to eliminate redundancy or duplication, and future funding needs to support the administrative services functions.  As a direct result of this Committee's efforts, major changes were made to the AWI/WFI performance contract for administrative support services for the workforce system as required by Chapter 445, F.S.
In 2005, Ms. Keiser also led the Board's Better Jobs / Better Wages Council, which works on alternatives to welfare, creates solutions for family transition from public assistance to self-reliance, and promotes skills upgrade training—all to achieve long-term self sufficiency.
In addition to her leadership roles, as a member of the Board of Directors for Workforce Florida, Inc.,  Belinda Keiser has served on the Performance Review Committee (2005-2006), the Entrepreneurial  Activities Task Force, Executive Committee (2005-2007), Legislative Committee (2007-2008), and Finance Committee providing her an extensive knowledge of the board's overall goals and objectives.
Ms. Keiser served the Broward County Workforce Development Board (Workforce One) from 1996 through 2006 holding the leadership positions of Vice Chair (2001-2002) and Vice Chair of Legislative Affairs (2003).  Ms. Keiser's efforts supported legislation which invests in developing a well-trained workforce and positions Florida as a high-tech leader in the nationally.  Her work with Workforce One supported and coordinated the local education, training, and employment workforce system of Florida.
In 2008, Belinda Keiser was appointed by Governor Crist to the 17th Circuit Judicial Nominating Commission for a term beginning October 2, 2008 through July 1, 2012.  The Judicial Nominating Commissions are comprised of lawyers and non-lawyers and are responsible for locating, recruiting, investigating and evaluating judicial applicants and providing the governor a list of possible judge appointments to the state courts.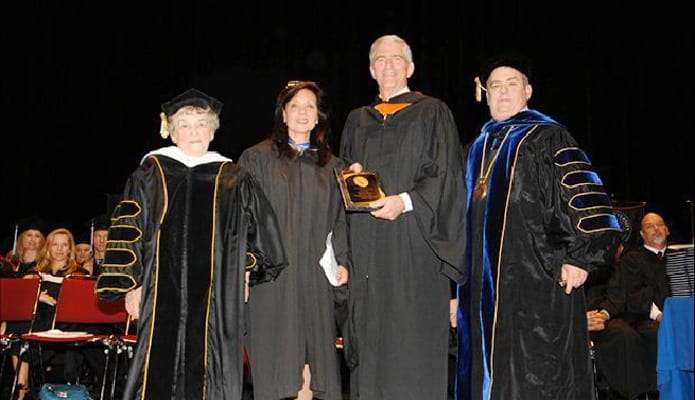 Ms. Keiser served as Chair of Broward Days 2003 and 2004 and Co-Chair of Broward Days 2005—a 600 member non-profit, non-partisan organization comprised of Broward County community and business leaders. Her efforts as chair spearheaded the organization's ability to provide an open forum for Broward County business leaders and residents to participate in Florida's legislative process. Ms. Keiser coordinated the efforts of Broward Days' teams which address issues including healthcare, children's issues, environmental concerns, and education and technology issues. She has continued her work with Broward Days as a board member since 2006.
In June 2004, Ms. Keiser was selected by Florida Commissioner of Education, Jim Horne to serve on the Lieutenant Governor's Career Education Study Task Force. This task force was charged with studying the education of Florida's workforce and submitting comprehensive recommendations to the State Board of Education by October 1, 2004.
In 2002, Ms. Keiser was appointed to a two-year term on the Florida Bar Citizens Forum and was subsequently re-appointed through 2006. The Florida Bar Citizens Forum is an advisory group of 12 citizens with varied interests and backgrounds who serve to provide two-way communication between the state's major citizen constituencies and the Bar's Board of Governors. Its objectives are to serve as a feedback mechanism and sounding board on Bar plans and programs and to advise the Bar regarding public understanding and support of significant legal/justice issues.
Ms. Keiser also sat on the Board of Directors for the Florida Association of Postsecondary Schools and Colleges (FAPSC). In this capacity she worked to meet the needs of students by creating quality educational opportunities, government relations, and communications for the more than 800 private institutions that comprise FAPSC.
In April 2001, Ms. Keiser was appointed by the Florida Commissioner of Education to the K-2O Partnership Committee to effectively address the state's teacher shortage and in July 2001 the Florida Supreme Court appointed her to the Seventeenth Circuit Unlicensed Practice of Law Committee C. She has also chaired the Broward County American Red Cross Ball and, in 2006, served with husband, Dr. Art Keiser, on Governor Jeb Bush's honorary committee in an annual event to support the Cystic Fibrosis Foundation. Ms. Keiser served on the Board of Directors of the Greater Fort Lauderdale Chamber of Commerce in 2006.
Ms. Keiser is a graduate of Leadership Broward's class 13 and Leadership America's class of 1995. She served as a mentor for the Literacy Committee and was on the Education Day Committee for Leadership Broward in 1996. She served as a Vice President on the board of Broward Homebound, is former chair of the Planning Committee for Better Jobs Better Wages, and formerly served on The Florida Bar 17th Judicial Circuit Grievance Committee I.
Honors and Special Recognition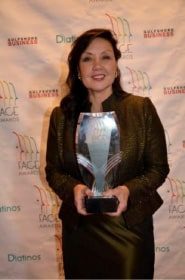 In July 2012, Ms. Keiser was selected to serve on the Board of Advisors for George Washington University's Elliott School (International Affairs) highlighting her achievements in Washington DC, service to GWU and interest in the global economy. In April 2012, Dr. Arthur and Belinda Keiser were recognized with the Philippine Consular Ball & Leadership Distinction Award signifying their excellence in pursuit of the highest educational standards in the United States and overseas. In May 2010, Belinda Keiser received the Russell E. Carlisle Advocacy Award from Legal Aid Service of Broward County, for public service and was the first non-attorney to receive this prestigious award. In 2008, Ms. Keiser received the "Legends of Education" award from the Rotary Club and was named a Valor Award Honoree by the American Diabetes Association, recognizing her commitment to community service and those impacted by diabetes.
"MS. KEISER WAS HONORED AS A 2007 BUSINESSWOMAN OF THE YEAR FINALIST BY THE SOUTH FLORIDA BUSINESS JOURNAL."
She received the 2006 March of Dimes Women of Distinction honor for her professional accomplishments and contributions to the community and was a 2006 Greater Fort Lauderdale Chamber of Commerce Women's Circle of Excellence award recipient.
The same year, the Cystic Fibrosis Foundation recognized Belinda and husband, Dr. Art Keiser, as one of Fort Lauderdale's Finest Couples, celebrating their teamwork, community leadership, support of charitable causes, and success in business.
In 2004, Belinda Keiser was honored by the Broward County Fair as one of the First Ladies of Broward County for her hard work, dedication, and service to the county.
Women in Communications awarded Ms. Keiser 2003 Woman of the Year in Communications Education for her leadership, advancement, and contributions to the community. She was also recognized with an award as a Leader in Education in 2002 by the Leadership Broward Foundation citing her excellence in educational leadership in Broward County.