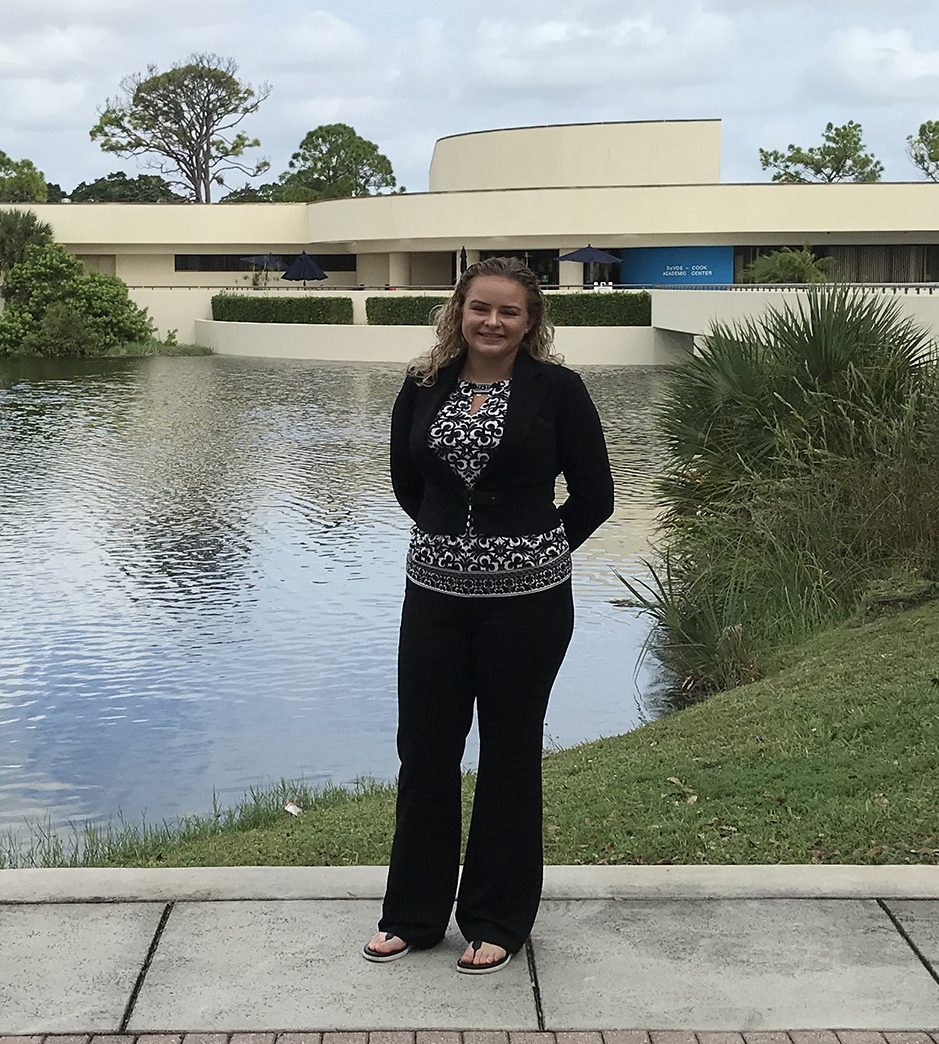 Keiser University Sponsored Women in Automotive Scholarship Provides Solid Foundation for Career in the Field

October 6, 2020
For Immediate Release
Media Contacts
Kelli Lane / 954-235-0331 / [email protected]
Suzi McCreery / 561-301-9583 / [email protected]
FOR IMMEDIATE RELEASE
Keiser University Sponsored Women in Automotive Scholarship Provides Solid Foundation for Career in the Field
West Palm Beach, Florida – October 2020 Keiser University is pleased to award freshman Lena Wallace the Keiser University-sponsored Women in Automotive Scholarship.
Raised in an automotive dealership family, the Fort Myers, Florida native is thankful to work toward carrying on the tradition. "It's in my blood so to speak. Since I was old enough to walk, my father took me to work at the family dealership that my grandfather founded in 1972," reflected Wallace who learned the ins and outs of running a business from watching various family members expand the organization despite challenges. "I knew from a young age that I wanted to follow in their footsteps and having the opportunity to witness what the women in my family brought to the table was also inspiring," she said.
"Research indicates that women purchase or influence up to 85% of automobile sales, yet they are dramatically underrepresented in dealerships sales, service, and management positions. Studies also indicate that many females would prefer to buy their vehicles from their counterparts. This is why being able to offer scholarships to women to obtain a Keiser University Flagship Campus Automotive Dealership Management Bachelor of Business Administration degree is exciting, rewarding, and humbling. We are excited to see them excel in this industry," said Dr. Martha Rader, Keiser University's MBA Program Director.
Dr. Rader and the Women in Automotive organization designed the $20,000 Women in Automotive Scholarship to promote and empower females to enter the automotive industry.  "Women are the main driver of automotive sales and need to be represented as such in our dealerships.  Our program helps develop the necessary skills for these talented ladies to help lead the change in our business," said Brian Bastin, Program Director for the Automotive Dealership Management program.
Women in Automotive was founded by six industry female leaders in partnership with JKR Advertising in Orlando, Florida, with the mission of assisting the automotive community in recruiting, retaining, and developing female employees and leaders. The group is particularly interested in empowering and developing women in the automotive industry with the philosophy that strong female leaders benefit the workforce and will help facilitate the training and hiring of more females in dealerships. The scholarship award is presented incrementally to a student over four years.
The Keiser University Automotive Dealership Management concentration is part of the Keiser University Bachelor of Arts in Business Administration degree.  The program is offered both in a traditional on-campus and fully online delivery method. For information on applying for the scholarship, please visit: here.
About Keiser University
Keiser University is a private, not-for-profit university, serving nearly 20,000 students and employing 3,800 faculty and staff members. Co-founded in 1977 by Chancellor Arthur Keiser, Ph.D., and Evelyn Keiser, the university currently offers more than 100 degrees at 21 Florida campuses, as well as online and at two international sites.
Keiser University is accredited by the Southern Association of Colleges and Schools Commission on Colleges as a level VI institution to award certificates and degrees at the associate, baccalaureate, masters, specialist, and doctoral levels. For additional information regarding Keiser University, visit www.keiseruniversity.edu