Flagship Residential Campus
Welcome new and returning students! Fall 2021 is here and we are excited for you to call Flagship your home away from home for the Academic Year. We are committed to providing a safe, clean, and vibrant community for you to excel personally and academically from the moment you arrive here.
Connect with Others
With students returning to campus this fall you will have more opportunities to meet new friends and catch up with your old buddies. Cheer on our Seahawk athletes in person, join one of our student organizations and explore the area.
 Student Engagement is a Must
There is more to college life than attending classes. Student engagement opportunities will help you thrive and succeed in your college experience. We want each student to get involved in our campus community. Enhance your leadership skills, make a difference and be part of a culture that cares. Campus and residential living programs are open to all students, the University Hour adds an opportunity for mid-day socializing and watch for free trips to local hot spots. Get engaged, you will be glad you did!
 Achieve your Goals
Succeeding in college is rather like succeeding in life. It is much more about you that it is about college. Utilize Flagship's resources to navigate your academic journey. Staff and faculty will provide the tools and resources you need to achieve your goals. Work to stay positive and surround yourself with positive people, and you will find you are motivated to carry out the activities that will aid you in succeeding your long-term goals.
 GO SEAHAWKS!
Keiser University Flagship is proud to announce that we are a
SAFEGUARD CERTIFIED LOCATION!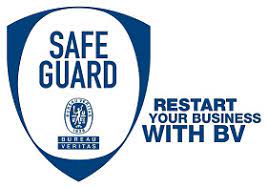 Semester and Online Registration Dates
Fall Semester 2021
8/23/21 & 8/24/21 – Early Move-In for Residence Halls (With Fee)
8/25/21 – New Student Move-In for Residence Halls
8/25/21 – New Student Convocation at 4:00 PM
8/26/21 – Returning Student Move-In
8/26/21 – New Student Orientation (Ground) at 8:30:00 A.M.
8/27/21 – All Student Orientation (Ground) at 9:00 A.M.
08/30/21 to 12/19/21 – Fall Semester (16 Weeks)
Please contact admissions if you need any assistance with registration.
Campus Happenings
NEW RESIDENCE HALL
Our beautiful new residence hall opened this past September.  The four-story, 51,000 square foot facility is alongside the lake between the student life center and Dalby Commons buildings at the flagship campus on North Military Trail in West Palm Beach, Florida.
For more information, watch our video now!
SEAHAWK SATURDAYS
September 25th 2021 @ Noon Campus Preview Event – Seahawk Saturday
October 30th 2021 @ Noon Campus Preview Event – Seahawk Saturday
December 4th 2021 @ Noon Campus Preview Event – Seahawk Saturday
RSVP NOW for Our Seahawk Saturday Events!
NEW PROGRAMS
ATHLETICS

Visit our Athletics website for more information on all our athletic programs.
Hey Seahawks! We Want Your Photos!
Calling all shutterbugs! Whether you use a DSLR or a camera phone, we want to see Keiser University through your viewfinder. Submit your best photos and Show Us Your Seahawk Pride!

We Are Keiser University
Keiser University is a career-focused, not-for-profit university with over 40 years of history and thousands of graduates on campus and online. The Flagship campus offers an active campus life that includes a 100-acre site just minutes from the beach, beautiful golf courses, and a city bustling with culture and entertainment!
Keiser Flagship Campus Video
Keiser Flagship Dorm Rooms
Directions
2600 North Military Trail, West Palm Beach, FL 33409
(561) 478-5500
(561) 640-3328
[email protected]
Library Information
Graduate Degrees
Bachelors' Degrees
Associate Degrees
Certificates
Graduate Certificates
*

ACBSP Accredited

*

 
Offered online only

**

Offered online and on campus

H

Offered hybrid

GH

Offered on campus and hybrid

O

Offered online with some courses also available on campus
Programs without indicators are offered on campus