Student Life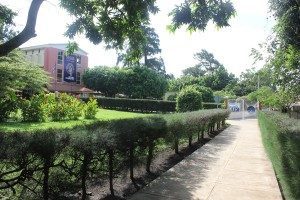 Mission and Vision
The Department of Student Life serves to establish and promote a dynamic and purposeful student culture. This culture is hallmarked by the following key points:
Advancing human culture
The moral formation of men and women
The promotion of dialogue between faith and reason
Greater lay witness in contemporary society
Teaching, research & learning ( national & international )
We seek to collaborate with the faculty and senior administration in integrating students' academic and co-curricular activities. Our ultimate goal is the education of the whole person; we round out and augment the work that takes place in the classroom with real life and practical experiences. The encounters and events we plan and execute are vitally important in the complete learning process of which each student at Keiser University – Latin American Campus is a part. Specifically, the Division of Student Life seeks to:
Foster an environment and campus culture that supports and enhances the academic achievement of students
Provide opportunities for students to develop and practice a value system that embraces the dignity of the person
Help students discover, develop and apply their talents and abilities as leaders in service to others
Challenge students to take responsibility for their personal lives and to share responsibility for the life of the community
Provide students with opportunities to develop the knowledge, understanding, and skills necessary for successful employment
Focus on a "student's first" philosophy, as stated in our mission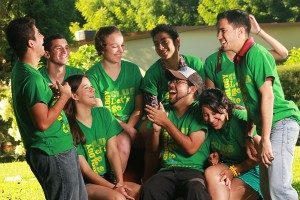 Services and Staff
Student Life is comprised of the following areas:
Area

Contact Person

Ext.

Student Life
Leonardo Diaz, Student Services Director,


[email protected]

231

Student Services Assistant
Maria José Montoya, 

[email protected]

232

Student Activities and Student Government Association
Gabriela Espinoza, Director of Student Services, 

[email protected]

246

Athletics
Sayro Velazquez, Athletic's Coordinator,


[email protected]

234

Residence Life
Carlos Navarrete, Director of Residence Life,


[email protected]

239

Faith in Action
Katya Najarro, Director of Faith in Action Department, 

[email protected]

238

Counseling
Dr. Greylin Rojas,


[email protected]

233

Career Services and Alumni Relations
Nubia Granja, Director of Career Services,


[email protected]

237

Health Clinic
On Duty Nurse,


[email protected]

235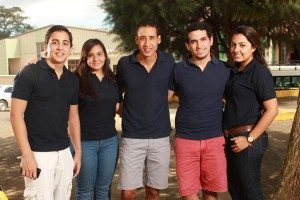 Student Activities and Calendar
The Office of Student Services works in conjunction with the Student Government Association and the student organizations to assist in planning and implementing a wide range of student extracurricular activities. These include the new student orientation activities, barbecues, talent shows, on-campus concerts and dances, movie nights, field days, fashions shows, holidays celebration, trips to Managua, to the beach, to volcanoes, and the historic sites of Nicaragua among other activities. Faculty and staff are often involved with these activities as a means of promoting a sense of family among all members of the campus community.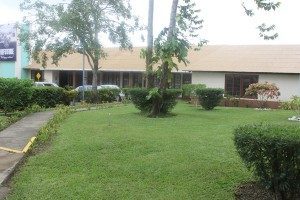 Residence Halls
Facilities
Keiser University – Latin American Campus offers two Residence Halls on campus and is committed to providing students with a residential experience that enhances and extends the educational and mission of the University.
Rules and Regulation
Keiser University – Latin American Campus is committed to forming mature professionals in a community environment. Our goal also for incoming students is to provide a university experience that encourages academic success and a better integration into the life of the university. Therefore, full-time undergraduate students aged 16 to 17 must live in the university residence halls. If students turn 18 while living in the dorms, they are still required to live on-campus until the end of that semester. Only students 18 years of age and above or students who reside with parents, in the local area are permitted to live off-campus. In special circumstances, exceptions to this policy may be granted. These are considered on a case by case basis and the decision of the Student Life Department is final; therefore, there is no appeal process.  Students who do not abide by this policy will not be allowed to register.
Living on campus at KULAC allows students to immerse themselves in an environment of community and to take full advantage of the many services and opportunities offered by the Center for Academic Excellence and the Student Life Department. Dormitory residents are able to live in an atmosphere of mutual respect and dignity and grow in the areas of academics, faith, community, and leadership through sharing in a family like environment.
Director of Residence Life
The dormitories are presided over by a Director of Residence Life. The Director of Residence Life, assisted by a staff of student Resident Assistants (RA's), is responsible for overseeing the life of the hall, fostering a good living environment, addressing the needs of the residents and maintaining order and enforcing rules. Each semester the Director of Residence Life will hold a minimum of two mandatory meetings for all the dormitory residents. Failure to attend these meetings will result in a fine of $25.00. Additionally, there will be a fine of $5.00 for students who arrive late to these meetings. The purpose of a mandatory meeting is for the Director of Residence Life and the Resident Assistants to communicate certain rules, regulations and other important information verbally to all the dormitory residents.
Resident Assistants ( RAs )
Each dormitory floor has at least three Resident Assistants who are responsible for assisting and advising students, planning activities for resident students, and enforcing dormitory rules and regulations. The Resident Assistants on each dormitory floor reside in rooms marked with their names and titles. They have key sets to assist students who are locked out of their rooms. In the case of a medical problem, the Resident Assistants may accompany the student to the Health Clinic where a First Aid Kit is available.
Students residing in the dormitory are expected to cooperate with the instructions of the Resident Assistants. If a Resident Assistant observes a student failing to adhere to the rules and regulations specified in this Residence Life Manual, a verbal warning and/or written incident report will be issued to the student in question. Failure to respect the authority of the Residence Life team is considered a serious breach of the code of student conduct and will result in disciplinary action to include fines and other measures detailed in the Student Handbook.
Resident Assistant Office
Every night, one male and one female Resident Assistant is on duty from 9pm until 12am midnight and on call from 7am, to provide basic security and ensure that the dormitories are quiet and conducive to community living. Resident Assistants are also available to assist students with questions and problems relative to dormitory problems and student life. The Director of Residence Life is available during the day.
Curfew policy
Students who are 17 years old or younger are on a curfew, therefore whenever they go outside campus for particular or personal reasons; they need to be back by 11:00 pm on weekdays and 12:00 am (midnight) on weekends. A list of students who are minors is kept at the university's gate for security guards to check their time of entrance. Security guards may also ask students to show an ID or even sign their check-in time. Minors may also be required to sign-in with a Resident Assistant at the hour of curfew to verify their presence on campus.
Students, who neglect to be back on campus at the appointed time or leave after curfew time, are written up and called to a meeting with the Director of Residence Life for the first occurrence. Any occurrence after the first one would be considered an infraction and as such penalties apply.
Non-residents are not allowed in the dormitory building
Residence halls are specifically for those students who reside in the dorms. Therefore, persons who do not reside in the dorms should not enter; otherwise, they will be fined and required to meet with the Director of Residence Life.
Pastoral Life
The Office of Pastoral Life brings together students, faculty, and staff for prayer, worship, and learning. Through its many services and programs, Pastoral Life strives to help students integrate spiritual, academic, and personal growth. The sacramental life of the Latin American Campus is provided by the Chaplain, Father Robert Rindos, and other guest priests at La Purísima Chapel. They provide regular sacramental ministry and spiritual counseling.
Pastoral Life provides for a wide source of activities to grow in Catholic spirituality as well as a community; it works towards the person, values and integrity.  Our activities are coordinated by ministries that work together to provide the best possible pastoral experience. We offer:
4 retreats every year
Weekly prayer meetings
Adoration of the Blessed Sacrament
Household  meetings
2 campus wide Mission Trip to communities in the area
Various pastoral activities throughout the year
Athletics
The Athletics' department seeks to integrate students with recreational and healthy physical activity to increase their college experience. The following sports are available at Keiser University – Latin American Campus:
Soccer
Tennis
Basketball
Volleyball
Tae Kwon Do
Counseling & Health Services
Description of services
Keiser University Latin American Campus provides first aid medical services through its health clinic and 3 qualified nurses. A medical doctor visit s the clinic regularly to provide consultations, prescribe medications, and give follow up to students with severe conditions.
Clinic hours and emergency contact number
The Clinic services are available 24/7. Nurses' emergency contact number ( Only for medical emergencies ) is +505 8540-9646.
Doctor's appointment
Monday, Wednesday, and Friday, 4:30 PM to 6:30 PM – During "spring" and "fall" semesters Monday and Wednesday, 4:30 PM to 6:00 PM – During Summer sessions.